We started out in 2010 with a clear mission: to find every UK holidaymaker and businesses traveller the fairest and cheapest currency deals. Today, we are ranked the UK's leading currency aggregator, winning Best Online Service at the OPP Awards 2012 (our mum's were super proud)
We're proud, but it's just the start. Our team's daily obsession is to develop the most comprehensive, informative and easy to use comparison of a range of travel products. From car hire to airport parking, we want to give you more bang for your buck when you travel.
Meet our Co-Founders and Leadership Team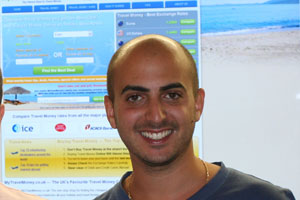 Daniel Abrahams Managing Director, Co-Founder
Daniel has previous experience in helping to build successful online start-ups in the foreign exchange space. Daniel graduated with 1st class honours in International Management from the University of Manchester. In his spare time, Daniel loves travelling, spending time with his family and getting to West Ham United FC matches (for his sins).
Follow Dan on Twitter.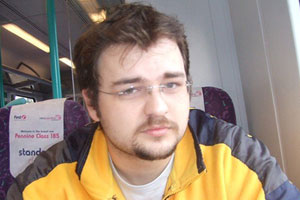 Stevan Litobac Technical Director, Co-Founder
Stevan has experience in helping build two startups as their first hires. At OneMove.com for example, Stevan managed the IT strategy and saw the company through an IPO. Stevan loves his Formula 1, and dreams of going to see a live race someday.
Follow Stevan on Twitter.
Some of the senior folks who made MyTravelMoney possible
Come say hi