What is a travel money card?
For most people that go overseas, using your normal debit or credit card frequently on holiday comes as second nature. Perhaps you leisurely whip out the card to buy a round of drinks, buy lunch for the family or use your plastic at a favourite local restaurant. Unfortunately, you are more than likely being ripped off on a daily basis with the high costs associated with using your debit and credit card abroad!
Fortunately, your new best friend abroad maybe a specialist travel money card.
This type of plastic is a free to obtain prepaid currency card that is pre-loaded with foreign currency prior to your departure. Most offer free ATM cash withdrawals overseas and specialist travel money cards alleviate the need for any currency conversion to take place. It works in a very similar way to your standard UK Visa or Mastercard debit card. Without the hefty overseas card charges!
Effectively, the travel money card eliminates the totally unnecessary complex series of fees and charges you may encounter when taking cash out or paying for goods with your everyday debit or credit card.
In a nutshell, we have found the best prepaid currency cards as an excellent way to budget your trip, so you know exactly how much you have to spend abroad. The best card issuers listed on our travel money card comparison tables charge no overseas ATM withdrawal fees for using the card.
In short, the best prepaid travel money cards offer a great way to carry cash and spend money abroad.
Budget like a pro
We all know that spending money abroad feels like play money.
One of the best benefits of a prepaid travel money cards is that they help you stick to a holiday budget. However, if you need cash fast when your abroad and running low on funds, be sure to carry some cash too. Otherwise, you will need to reload the currency card.
PrePaid cards are a secure and safe way of carrying cash abroad
One of the best advantages of prepaid currency cards versus foreign cash is that if you lose your card, you can have it replaced for a small fee. On the other hand, if you lose foreign cash in the back of a Spanish taxi, you can say 'Arivaderchi.'
How much cheaper is it to get a travel money card
Research shows the cheapest travel currency cards can save you up to 10% on buying holiday money at the airport & 5% on the cost of using UK debit and credit cards abroad.
The cheapest currency cards on the market will let you take advantage of better currency exchange rates than you would likely obtain from the high street or (heaven forbid!) airport bureaus. Airports are the world's worst place to convert currency.
As previously mentioned, you also alleviate the complex set of fees and charges your bank will take for the convenience of using your everyday card abroad. If you use your normal credit card when taking cash out of the wall, you will have to pay interest immediately, which accentuates the costs. In most cases, when using a travel currency card there are no ATM fees for drawing money out the wall and are often the safest option when travelling.
In short, for the benefits listed below, we recommend using a pre-paid travel currency card when holidaying abroad or making a business trip.
What are the benefits of a pre paid travel money card?
Explain to me in simple terms: How travel money cards work?
Pre Trip
Check website for any additional in-destination fees (good housekeeping)
Compare providers & apply for the card
You need to make an initial first load on your new prepaid currency card
Lock in exchange rates as soon as you load your card
In destination
Travel money card can then be used anywhere you see a Mastercard OR Visa sign
Use in shops or ATM's abroad fee free to withdraw cash as you would your regular UK debit card.
Check your balance either online, SMS or via telephone
Either in destination OR ready for next trip
Add more currency to your card via SMS, Online OR Telephone. Be aware of the cost of overseas calls if you top up over the phone
What prepaid travel money card is right for me?
Looking for the best currency card for you check which country each type of prepaid card is best used in
| | |
| --- | --- |
| Euro Prepaid Currency Card | Andorra, Austria ,Belgium, Cyprus, Estonia, Finland, France, Germany, Greece, Ireland, Italy, Kosovo, Luxembourg, Malta, Monaco, Montenegro, Netherlands, Portugal, San Marino, Slovakia, Slovenia, Spain and Vatican City |
| US Prepaid Currency Card | Bonaire, British Virgin Islands, East Timor,  Ecuador, El Salvador, Marshall Islands, Federated States of Micronesia, Palau, Puerto Rico, Saba, Sint Eustatius, Turks and Caicos Islands, United States and Zimbabwe, |
| Worldwide Prepaid Currency Card | Australia, Canada, Croatia, Icaland, New Zealand, Poland, Thailand, Turkey, South Africa, United Arab Emirates and +90 more countries |
Who offers the best travel money card?
Below, we compare travel money cards and highlight some top picks that include no spending or load fees.
It's important to remember that depending on the destination you are travelling to, you can take advantage of currency specific cards that will help you save on overseas charges.
For a more extensive comparison, check out our specialist comparison tables for: Euro Currency Cards, Dollar Currency Cards, Worldwide Currency Cards
FairFX Euro Currency Card
Best Worldwide currency card

About

Founded:

2013

HMRC:

123456789

FCA:

987654321

Global prepaid cards are loaded with sterling and the exchange rate and fees are applied when a transaction is completed with the card

Usage Cost
£6.0
Card Purchase Fee
£3.0
Minumum Initial Load
£100.0
Top-up Fee
£0.0
Inactivity Fees
£0.0
Foreign ATM Fees
£1.5
UK ATM Fees
£0.0
Loading Options

X

Y

Z
Check it out
Gap Year
Best Worldwide currency card

About

Founded:

HMRC:

FCA:

Global prepaid cards are loaded with sterling and the exchange rate and fees are applied when a transaction is completed with the card

Usage Cost
£0.0
Card Purchase Fee
£0.0
Minumum Initial Load
£0.0
Top-up Fee
£0.0
Inactivity Fees
£0.0
Foreign ATM Fees
£2.0
UK ATM Fees
£0.0
Loading Options

X

Y

Z
Our Recommendation
A very handy travel buddy for the backpacker market. Much safer than carrying with you foreign currency. Costs £9.95 with a monthly service fee of £4.95, less than a price of a sleeping bag! Foreign exchange fees of 2.99% on the amount you spend, very competitive and much better than what you would receive at a currency bureau. Can be used anywhere Mastercard sign is displayed
Check it out
Prepaid card comparison: Best load rates OR Free cost of card?
You can dynamically compare rates using our prepaid travel card calculator here. We screen scrape the live exchange rates offered for all major euro and dollar currency card providers.
Is the cheapest travel money card always the provider who offers the best rates??
This is a question we are asked most often. The cheapest travel money card is not necessarily the provider who offers the currency card free of charge OR even the card that offers the best initial load rate. Consider both the purchase cost of the card together with the 'in destination' costs when comparing travel cards. Trying to compare prepaid currency cards on an 'apples by apples' basis can be difficult.
Loading your travel money card operates in a similar way to buying foreign cash online. The travel currency card exchange rates on both the Euro and Dollar specific cards will be determined on the initial load. Once you have loaded your card with foreign currency, try not to worry too much about whether the pound strengthens or weakens. Even the best traders are not able to forecast future currency fluctuations!
If you are in the UK and see fantastic exchange rate swings in your favour, take advantage and 'stock up' on currency prior to your next trip. You don't have to leave your prepaid currency load to the last minute.
Who typically uses a prepaid currency card?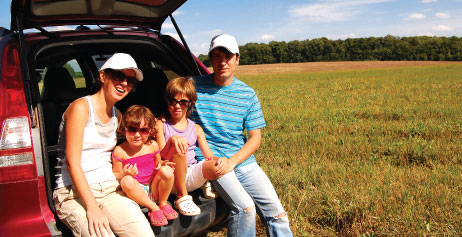 Holiday With Family or Friends
Whether your travelling to Spain, France or Australia you can save a fortune with superior exchange rates. Youll get more bang for your buck with a prepaid card versus using your standard UK debit or credit card abroad.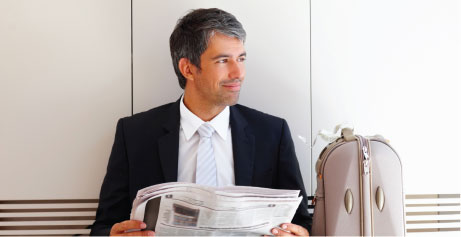 Business Travel
Business usage of currency cards is perfect to track both your and your team's expenses abroad. You get all the benefits of your standard plastic without the unnecessary transaction costs of your standard Visa & Mastercard. This is a particular favourite of Finance Directors from small start-ups to large corporates who can manage controlled usage of spending money overseas. With most currency card programs, you don't need to log expenses as these are detailed online in your usage reports.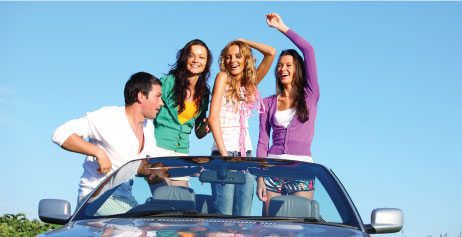 Regular Travellers
The best currency cards are valid for three years so once you have applied, you can simply top up before you go abroad. This makes prepaid currency cards perfect for overseas property buyers, expats and worldwide travellers. With millions of Visa & Mastercard ATM's worldwide, it alleviates the need to store cash every time you travel in your hotel or apartment.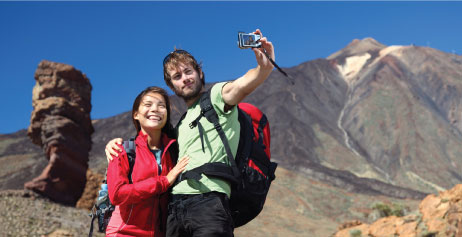 Students & Backpackers
We've covered the budgeting benefits & boy do backpackers need to stick to a budget! This makes prepaid currency cards perfect for those 3, 6 or 12 month stints abroad. And what's more, once your money has maxed out on the card, you can always call the bank of mum and dad to help out with a small top up to keep you going.
Pre Paid Travel Cards are issued by Visa and Mastercard
The prepaid currency card you end up choosing will either be a Visa travel money card or Mastercard issued. You can use your prepaid travel card to withdraw cash worldwide from any ATM that displays either Visa or Mastercard.
Are there more Visa or Mastercard ATM's worldwide?
Mastercard have over one million ATM's in over 210 countries. You can check on their website using the Mastercard Global ATM locator tool. Likewise, Visa offer a Visa Global ATM locator service for their 1.8 million ATM's worldwide and it is recommended to use both to ensure you are never too far away from an ATM when using your prepaid visa card or prepaid mastercard abroad.