Top five least festive places in the world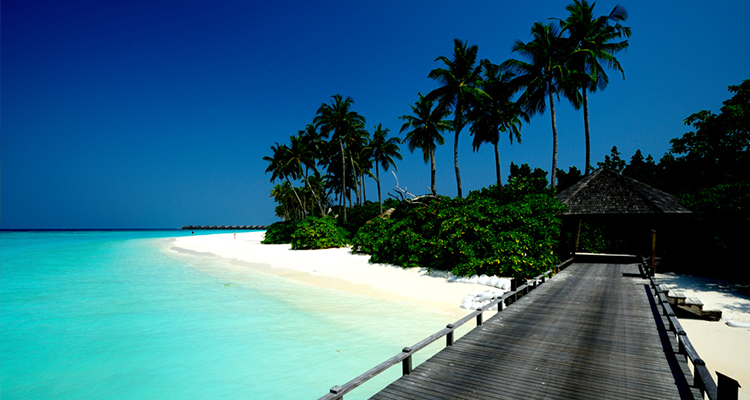 Not everyone loves Christmas and there are some who prefer to take advantage of this December downtime to schedule in an extra holiday and jet off somewhere less festive.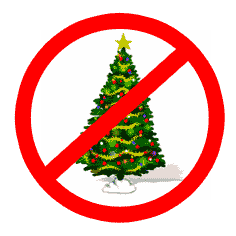 So if you're thinking of grabbing a last minute deal to escape the twinkling lights, bustling shops, drinking games and gluttony, check out our non-Christmassy list to go…
1) The Maldives
If you're sick of the British weather and fancy languishing on a white beach rather than clearing irksome white stuff off your car windscreen each day for the next fortnight, then you should definitely consider The Maldives. With 99 per cent of the population being Muslim, there's neither an antler nor cracker in sight at this time of year. Instead, you can expect warmer climes, some great pampering packages and exotic seafood rather than karaoke and obligatory left-over turkey.
2) Marrakech, Morocco
Again, Marrakech is primarily Muslim so December 25 is just another day for Moroccans in this vibrant city. Don't expect to escape the colourful lights and sing-song altogether, however, as this jewel studded hub is decorated with brightly coloured lanterns and the mantra-like notes of the 'adhan' (the Muslim call to prayer) echo round the streets on a regular basis. But this, of course, all adds to the experience and makes a welcome change from having to endure cheesy cracker jokes and ill-mannered relations.
3) Kyoto, Japan
While Tokyo embraces everything kitsch, including Christmas (despite only one per cent of the Japanese population being Christian), the ancient and traditional former capital of Kyoto in the south east is quite the opposite. Expect Shinto shrines, impressive Shogun palaces, real life working Geishas and plenty of green tea and sashimi but don't expect mince pies or repeats of The Royle Family. Sounds perfect, doesn't it?
4) Bangkok, Thailand
Although there is a growing Christian population in Bangkok, its residents are largely Buddhist so Christmas Day isn't a major holiday. It's such a diverse destination otherwise, however, as its traditional temples sit effortlessly alongside today's modern skyscrapers, which tower above the city. This bustling metropolis is a great place to escape Christmas without losing the indulgence and sense of wonder altogether.
5) Agra, India
It's safe to say that December 25 passes relatively unnoticed in Agra, whose population is vastly Hindu. This makes Christmas the perfect time to explore the city of rickshaws rather than reindeer sleighs and check out no end of outdoor markets, ornate buildings, shopping malls and, of course, the Taj Mahal.
Wherever, you're travelling to over the festive period, be sure to shop online at MyTravelMoney.co.uk for the best travel money deals across all the major currencies, including the Euro, Yen and Rupee.