The top 5 most fabulous New Year's destinations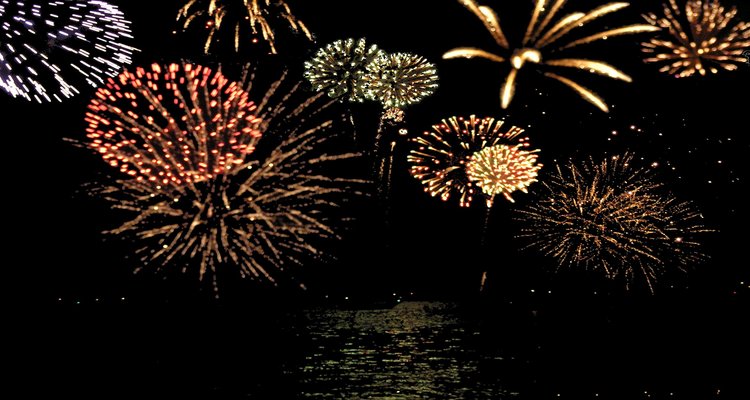 New Year's Eve. According to the Telegraph, in 2013, a miserable 10 million Britons described it as the "most depressing night of the year" with the average UK resident celebrating in bed, asleep, by 10.38pm.
For those brave revellers who actually do opt to brave the cold and head out to Britain's city centres, blustering winds, rowdy crowds and deadlocked roads predictably await.
Complemented by a dismal journey home involving two night buses and an extortionate taxi ride, we vow to welcome in the next year from the comfort of an exotic holiday destination – preferably, far away from home and from Great Uncle John's rendition of Auld Lang Syne.
Like most of our New Year's resolutions, this dream rarely materialises. Don't make the same mistake in 2014.
If you're still 'hmm-ing' and 'ahh-ing' over those last minute travel plans, here are our top 5 most fabulous New Year's destinations to help you make a final decision…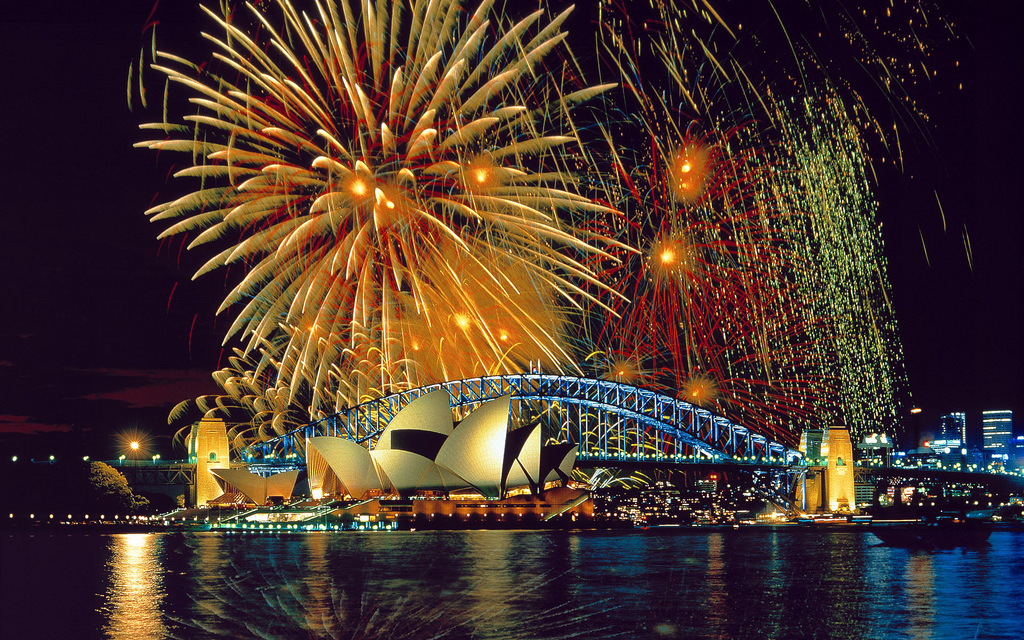 Sydney, Australia
Sydney is set to be the Mecca of New Year's Eve 2015. It boasts 55 separate 'vantage locations' overlooking spectacular views of fireworks that leap across barges, skyscrapers and the iconic Sydney Harbour Bridge.
In combination with a colourful 'Light of Parade' that features 50 illuminated vessels setting sail along the city's waters, Sydney will not only provide you with the warmth you've been yearning for all winter. The 11 hour time difference from the UK means that you can put that phone away for the night and still have ample time to wish your friends and family a Happy New Year the next day.
After the New Year?
Stay in town for the Sydney Festival 2015, which kicks off on January 1st with 'Field Day,' a popular boutique music festival that brings together hip-hop, house, indie and electronic artists from across the globe.
January 8th-26th sees the unveiling of world renowned circus performer James Thierrée's 'Tabac Rouge' show at Sydney Theatre, Walsh Bay. The combination of circus, dance and theatre has been described as an 'opium hallucination on a breathtaking scale' and is not to be missed.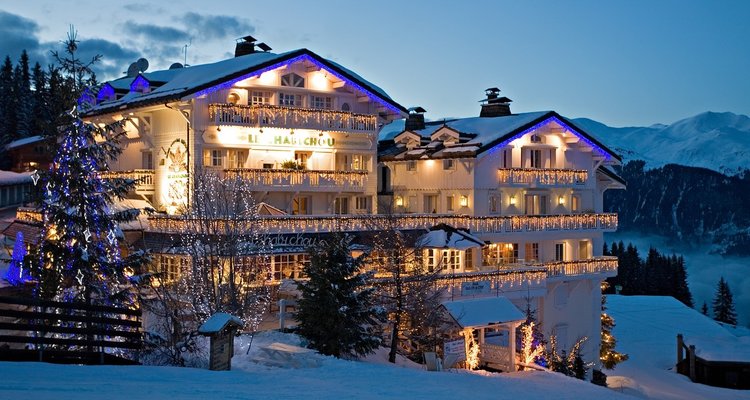 Courchevel, France
For those of you that love luxury and the festivity of winter months, Courchevel 1850 is the ultimate holiday destination. Nestled within the glorious French Alps, this tiny ski-resort features the highest concentration of five star hotels outside of Paris. So, naturally, New Year's is a fabulous affair.
For the younger crowds, the New Year can be seen in at an outdoor party, in the snow, with an impressive firework display, deep house, techno and electro dance music. For travellers who prefer something a little more glamorous than their snow boots, the hotels bars and restaurants of Courchevel 1850 are renowned for setting a beautiful atmosphere.
For some truly divine food and elegant ambience, make a New Year's reservation at LVMH group's Cheval Blanc Hotel. If you're looking for something a little more upbeat there are a plethora of restaurants ready to cater to your needs. Situated 2100 metres high, Le Cap Horn boasts a delicious seafood and sushi menu, energetic waiters and a real party vibe, thanks to the eclectic mix of old and current tracks pumped out across the restaurant. The best after-party can be found at nightclub 'Les Caves de Courchevel'.
After the New Year?
The crisp air and slopes of Courchevel provide the perfect opportunity to kick-start your post holiday detox.
If you're still in a celebratory mood, stick around for Russian Christmas on January 7th. Thanks to the thousands of Russian tourists that descend upon Courchevel in the winter months, there is plenty of fun to be had well after the traditional festive season has ended on January 1st.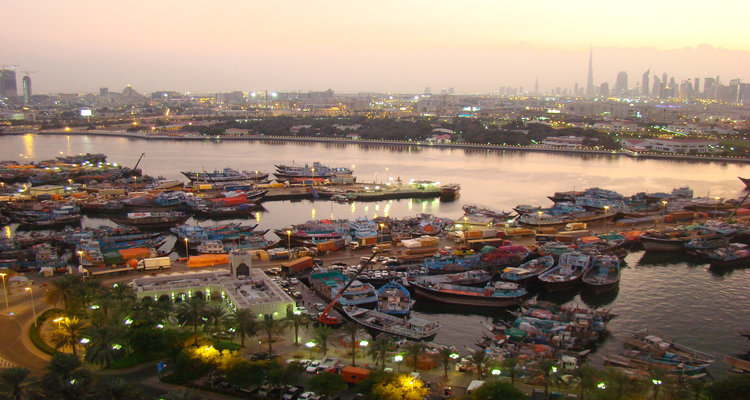 Dubai, United Arab Emirates
As a cosmopolitan city that fuses together the best of Western living and its own native, cultural practises, New Year in Dubai is a suitably grand experience.
January 31st will see some of the most the iconic landmarks of Dubai dramatically lit up by a series of awe-inspiring firework displays across the Burj Khalifa, Burj Al Arab and The Palm Jumeirah. To view the full spectacle all at once, jump on board the RTA water bus for just Dh75 (£13), or book a ticket to Sandance on Nasimi beach for live music and stunning views.
Sumptuous gala dinners are being offered by beachfront hotels across the Emirate, and in Downtown Dubai, the city will be abuzz with processions, dances and music showcasing both local and international cultural traditions.
After the New Year?
January 1st heralds the beginning of Dubai's month-long Shopping Festival. Despite the name, fear not! This shopping and entertainment extravaganza isn't all about spending the dough. Folk dancers in national costumes, live music, circus acts, fun fairs and fashion shows are all set to play a role, alongside delightful Emirati heritage events such as the Fazza Championships, showcasing the best in falconry, shooting and pearl diving.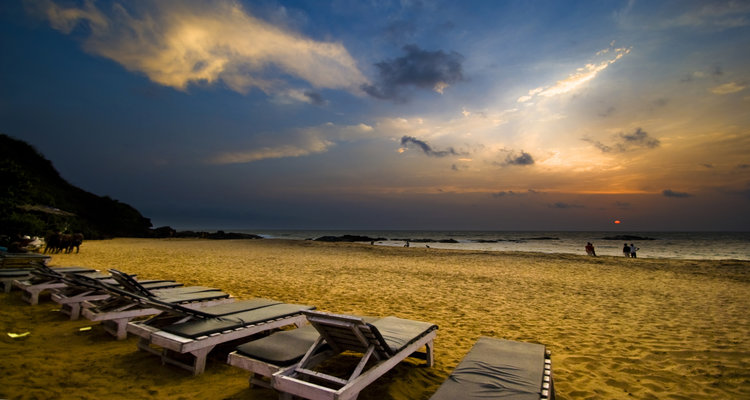 Goa, India
India may not be the first place you'd think of when it comes to your New Year's celebrations but it should be. If you've ever been to an Indian wedding chances are you're well aware of how extravagant Indian festivities can be, and Goa is no exception. There's something for everyone.
Get into the New Year's spirit from December 27th-29th at Goa's Sunburn dance festival 2014, which will be hosting world-famous DJs from Sidney Samson and Paul Oakenfold to Jamie Jones and Sasha.
Laid-back travellers can slip on their Birkenstocks and head down to Anjuna Beach on December 31st, shoulder to shoulder with an interesting mix of backpacking tourists and local residents for a relaxing night of bonfires and barbecues.
Those seeking glitz and glamour typically head to any one of Goa's upscale resorts such as the Taj Exotica in Benaulim, The Leela in Cavelossim or the Alila Diwa in Majorda for a night of fireworks, cultural dances, elephants and more.
After the New Year?
Aside from the India Yoga Festival taking place between January 9th – 11th in Goa, there's plenty to keep you occupied.
With a rich cultural history dating back to Portuguese colonisation of the region in 1510, explore some of the beautiful heritage sites that have been left behind, including the Se Cathedral, Basilica of Bom Jesus and Dona Paula beach. Once you're done, hop on board and Elephant, embark on a crocodile-watching adventure or visit one of Goa's atmospheric spice plantations. The list is endless!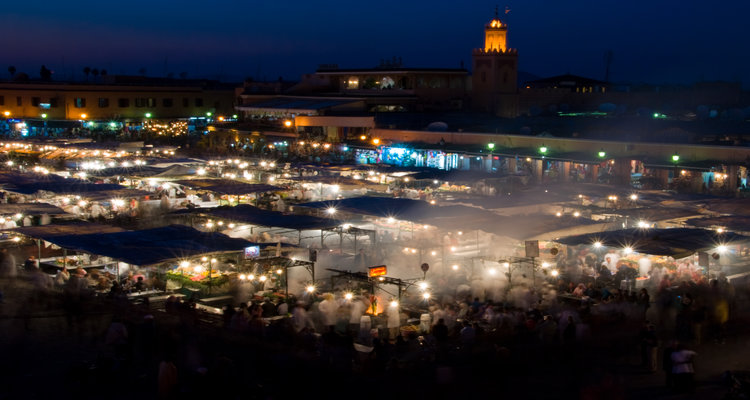 Marrakech, Morocco
Just a few hours flight away from London, Marrakech is the perfect New Year's destination for culture junkies and party animals alike.
Celebrate New Year at the magical Jemaa el-Fna square in the heart of Marrakech, bustling with snake charmers, musicians, henna artists and fortune tellers. There are ample food-tasting opportunities, from delicious fresh fruit juices to some of the more interesting local delicacies (many of which are not for the faint-hearted.)
Jet-set crowds may opt to check out the exceptional nightlife that Marrakech has to offer. Nightclubs are typically, large, opulent and throw European parties to shame. Book a table at the city's premier nightclub, Theatro, or pay a visit to the SO Night Lounge, part of the Sofitel Lounge and Spa. Sip cocktails against a back-drop of dramatic arches, water fountains and sensual lighting, or head inside to the main club to reign in the New Year in style.
After the New Year?
History is everywhere in Marrakech. Famous city symbols include the beautiful Koutoubia Mosque, the prototype of traditional Moorish architecture, as well as the Badii Palace, home to Sultan Ahmed El-Mansour (1578-1607).
Comptoir Marrakech is still the best spot to check out the city's most talented belly-dancers (on the right night), and, if it's food you're after, Marrakech is home to an abundance of options. Explore Moroccan cuisine and live music at the Palais Jad Mahal or take lunch at La Mamounia, Marrakech's oldest and most atmospheric hotel.