Top 5 Weird Spa Destinations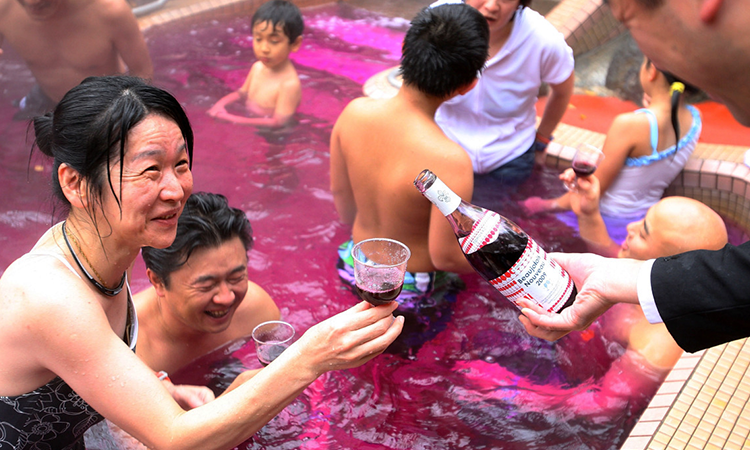 You have already travelled to spa destinations with the standard pampering and massages. But perhaps you now want to explore something new and unusual but still get the same zing and pizzazz you feel when you leave that soothing spa environment. From the serene to the bizarre, these spa destinations will lift your soul and put your spa experience on a whole different level.
Hakone Kowakien Yunessun, Japan
Be the queen of the world when you travel to Hakone Kowakien Yunessun in Hakone, Japan. Tissue thin pieces of 24 karat gold are gently applied to your delicate skin along with soothing hydration therapy, and you will emerge with more firm youthful skin. The best news is that it will not cost and arm and a leg. Furthermore, while you are lost in your world of golden dreams, the rest of the family can be happily entertained at the family water amusement park in this scenic, dramatic setting in Japan.
Ada Barak's Carnivorous Plant Farm, Israel
You are a traveler and have a penchant for the strange and bizarre. Wait until your family learns that you are going to Ada Barak's Carnivorous Plant Farm in Northern Israel. Spa services will include your very own massage by snakes. You are now doing a double-take. Large snakes, the non-venomous kind have been used for centuries in Israel for a deep massage unreachable by human hands. Completing the picture, small snakes are added for the gentle caress of smooth echoes on your muscles.
Prave Pivni Lazni Beer Spa, Czech Republic
Guys and gals alike will love soaking their weary bones, after a long day of travel adventure in the Czech Republic. Soaking in yeast and hops, a delirious concoction of lager beer, you will infuse bubbly, healthy mineral that relaxes muscles and dramatically improve your skin tone and suppleness. Remembering not to slug the bath water down at the Prave Pivni Lazni beer spa in Chodova Plana is easy. You can surround yourself in beer heaven.
Hari's Salon, London
Chic and sophisticated, you are now in London seeking a spa experience that will make you the talk of the town. How about a treatment to sprout new follicles at Hari's Salon? The "Viagra for hair, Hari's Bull Sperm Hair Treatment will kindle the reproductive nature of your precious tresses with natural proteins. Derived from organic and exclusively coddled, Aberdeen Angus bulls combined with katera, a plant root from Iran, your weird and wonderful spa retreat in elegant London will amuse and amaze you for decades.
Euphoria Span, Detroit
The last stop in spa strangeness is to the Euphoria Spa in Detroit, Michigan, US for a butt-cheek facial. Treat those tender pads to a Sweet Cheeks derriere facial. No embarrassment here, you will be kneaded and smoothed into perfection along with a paraffin wax treatment you swear lifted ten years off your butt's life.
So, before you combine glam, gold and a little weirdness when visiting the 5 weird and wonderful spa destinations, don't forget to check out MyTravelMoney.co.uk and compare holiday money.