The best adventures on the planet for families – Jungle Gyms and Gyrations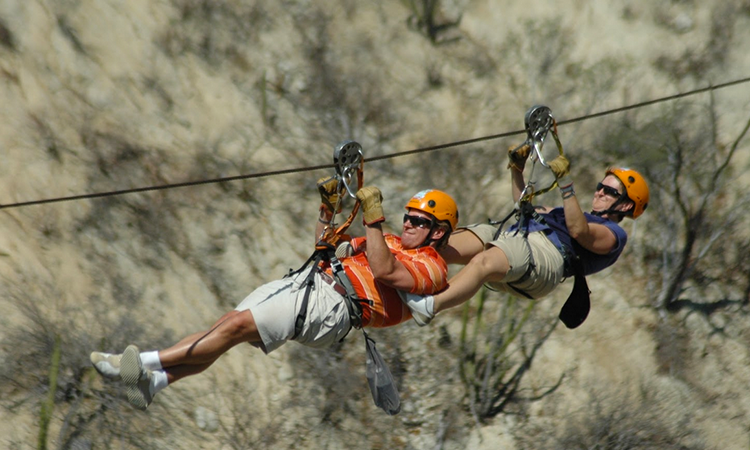 You have done the amusement park, beach and ski vacations. Perhaps now you are looking for the best adventure on the planet for your family. Are you ready for speed and action? Take this quick tour around the world to kick start the crankiest of kids.
Zipline for Steepaholics
Get your kids' attention and get them on one of the world's steepest ziplines at Utah Olympic Park. This extreme, eye-popping ride, only 30 minutes from Salt Lake City, Utah, US, the Xtreme Zip tales you right over the K-120 ski jump hill. You and your family can feel the rush of taking a soaring adventure to remember. Your kids will be talking to their friends about this escapade and you get to bask in the glory of being a cool parent.
5G Bobsled Thrill to Blow You Away
Is 80 miles per hour fast enough for you? You have always watched the Olympics on TV and recall the great Jamaican bobsleigh team! Just outside Park City, Utah, you get to experience the mind blowing force of 5Gs and the thrill of a world-class athlete. It will leave you breathless, dizzy and ready to go again. Hero of the day, your family will jump for joy at this incredible opportunity for exploration.
Adrenaline Baby!
uShaka Kids World, designed entirely for kids in Durban South Africa, will not only give your kids a brilliant educational opportunity but they get to play on some of the world's coolest natural jungle gyms. This amazing and totally child-oriented destination puts kids in control of their world. Parents must have a kid to enter. You can explore your kiddiness that is magical and inspiring. Best of all uShaka Kids World gives back the world through its nonprofit marine world company Earth Touch. Bravo mom and dad for getting on board with this high quality blast of a lifetime.
The Ultimate Arctic Adventure
Take your family and be one of only 250 people to actually stand at the top of the world. You can take a North Pole cruise during summer vacation breaking through giant ice chunks on amazing shops. Shore landings, champagne for the adults and young explorer day treks will make you the parent of the century.
If heading to the states shortly, make sure you compare travel money options and Buy us dollars online before you set out to hit jungle gyms and gyrations. — the best adventures on the planet for families. That way, everyone can have a good time.