Free information on how to entertain children whilst travelling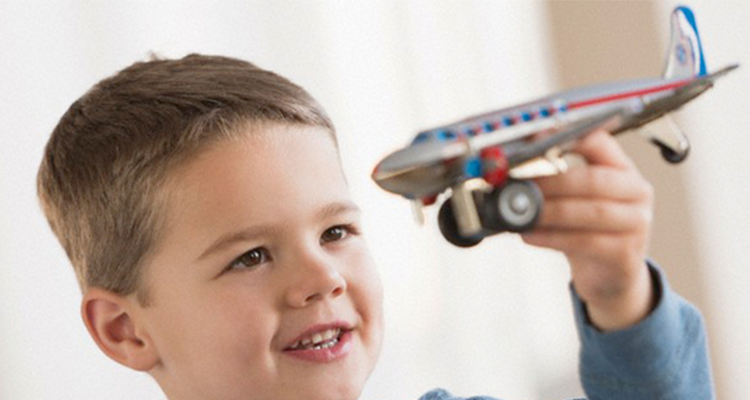 For those who've travelled with children before, you'll know how even just an hour trip can sometimes seem interminable. With cries of "I'm hungry!" and "Are we nearly there yet?" the trip can easily feel like you're in the middle of a nightmare.
So what can you do apart from invest in noise-cancelling headphones? That's where MyTravelMoney.co.uk is here to help. By following this quick guide you can make the perfect travel pack to keep children entertained with on long journeys.
What to include:
Include a colouring book and either coloured pencils or wax crayons. Don't bring felt tips as they leak and are difficult to remove from furnishings…and children's skin when they decide to draw on themselves. Don't be fooled they WILL try this.
Puzzles such as word searches, dot-to-dot or crosswords (depending on the child's age) are also good. You can normally pick up a bumper puzzle book of some sort quite cheaply and pound stores or newsagents next to the magazines.
Make a checklist of things they might see so they can check them off as they go along- You could also turn this into a bingo sheet where the first to spot and check off a line wins.
Give them brochures of the place they are going so they can learn about it and tell you interesting facts
Playing word games in the car will mean less whining and also a chance to improve memory, concentration etc I spy and 20 questions are a good place to start but there's lots of word and numeracy games to be found on the internet.
Ask them what they are most excited about on their trip
Play competitive word games or ask questions and give stickers for correct answers. If they reach your agreed target of stickers then give a reward such as 30minutes later bed time for one night etc. Remember, if they misbehave they get a sticker taken away
Give them a disposable or cheap camera (flash off if using in a car) and tell them to take some pictures for you. Make it sound like an important job and tell them you want to see as many good pictures as possible
Tell them to draw your surroundings. Give them pencils and notebooks and make sure to praise their efforts and encourage their creativity.
Hopefully these tips will make those longer journeys more interesting for all of you and set your travels off to a good start! Remember to visit MyTravelMoney.co.uk to buy travel money online at the best exchange rates