5 stunning places to see in Italy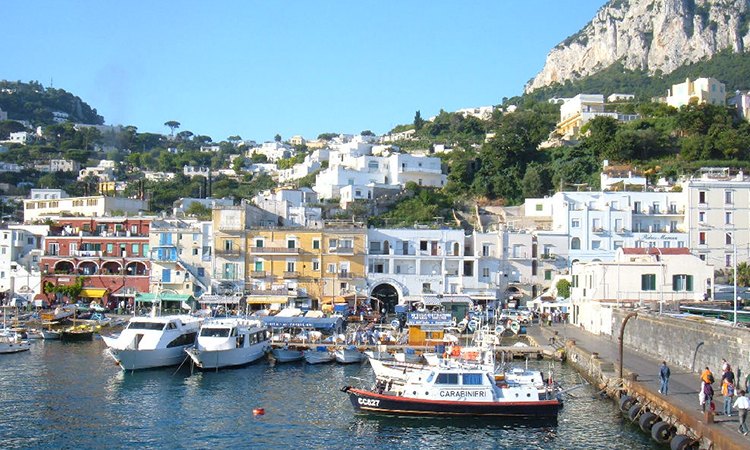 So you've probably heard of Florence, Rome and Venice. Yes, they are gorgeous places but maybe you want to see more of the lesser-known Italy? Perhaps you're just looking for the next place you want to visit in Italy. Either way, this list is for you. MyTravelMoney.co.uk have compiled this list of equally beautiful but less acknowledged parts of Italy.
Capri
Capri is a rocky, Italian island just off the southwest coast of Italy near Naples. Capri is usually known for its luxury feel and high-end shops but this is only one side of Capri. In Anacapri, located above Capri town, is more of the "real Capri". The pace of lifestyle and natural beauty of the island is enviable however those visiting just as a day trip may feel Capri is overpriced and crowded with tourists. You really need to stay there for a while to see what Capri has to offer. With amazing scenic panoramas and a wealth of history as well as roman ruins, Capri has a lot to offer. A main attraction is the Blue Grotto (Grotta Azzurra). The Blue Grotto is a sea-cave on the coast of Capri which you can explore by being taken by a motorised boat and then swapping it for a small wooden rowboat with an oarsmen who takes you around the cave. The entrance is only around 1metre above sea level so visitors will need to lie back in the boat until the boat is past the entrance and the cave heightens. You can only visit in good weather so be sure to ask whether they will be running out trips on your chosen day. The cave is absolutely stunning with its weird natural lighting and jewel-blue waters but on popular days there are a lot of boats queuing up and it is quite expensive to visit.
Cinque terra
Translated as "five lands" the Cinque Terra is made of five villages: Monterosso, Vernazza, Corniglia, Manarola, and Riomaggiore. This is where you'll find a part of Italy like no other. The villages have been left untainted by the modern world. It's a place of simple living and pastel coloured houses and it's utterly enchanting. Perfect for long walks and real Italian food. It's a gorgeous, unspoilt, authentic part of Italy which is a true must-visit.
Siena
With its preserved medieval architecture and gothic influences, being in Siena is like taking a step back in time. It's original architecture is unlike that of any other places in Italy and are incredibly well preserved. The very limited amount of traffic in the city centre furthers the idea you've jumped back in time. A remarkable city with a unique history.
Verona
Still looking for your Romeo? Perhaps he is in Verona. After all, Verona was the setting for the tragic love story of Romeo and Juliet by William Shakespeare. Although the characters were fictional you can still visit the places in which they were set. Verona is also home to many spectacular ancient Roman ruins including its arena that apparently dates back to the 1st Century A.D.! It's one of the most well preserved Roman amphitheatres and it is home to the summer operas. Despite debate over whether Shakespeare ever really set foot in Verona, there is a house that claims to be the setting of the famous balcony scene in Romeo and Juliet and even has "Juliet's wall" the famous wall where people now post letters to Juliette by leaving an envelope in the wall. Whether or not it is or isn't real, Verona is a charismatic and appealing place to visit with it's pink hued picturesque houses and it's warm and friendly atmosphere.
Sassi di Matera
Matera was apparently founded in the 3rd Century BC and the Sassi certainly looks old. The Sassi, Matera, are houses carved out of calcareous rock and originate from a troglodyte settlement. It's an absolutely incredible sight with some of the streets actually being located on top of other buildings. The height and look of each building is breathtaking and startling as it's unlike anything else you will have ever seen. Absolutely incredible and a real insight to the world over 9,000 years ago.
So there you have it, five incredible places in Italy which are slightly more off the beaten track. Remember to visit MyTravelMoney.co.uk to compare currency exchange rates and get the best deal on your holiday money! Buy euros online knowing you have got the best deal.