Guide To Sightseeing In Moscow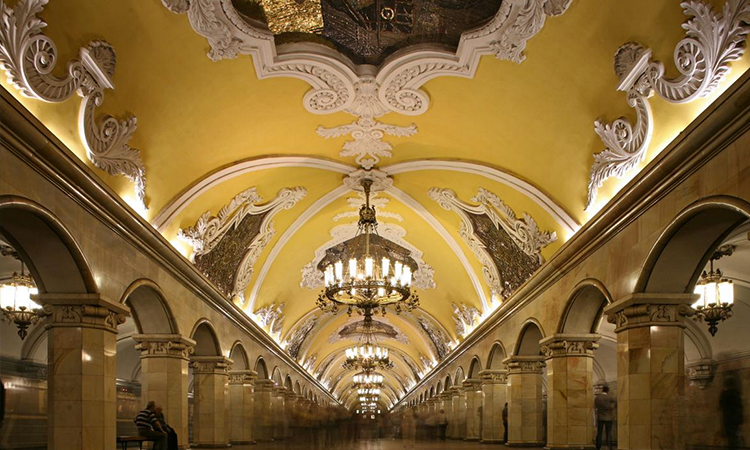 Visitors to Moscow are in for a treat, with world famous overground and underground trains. Getting from place to place via waterways, as well as extended lake tours, is an especially lovely way to see the city and the architecture of the surrounding countryside.
The Trans-Siberian Express
The longest continuous railway on the globe stretches 6,000 miles from Moscow on the Pacific Coast all the way to Beijing. If you want to see nearly one third of the world's circumference, with travel over all types of terrain – deserts, mountains, and frozen tundra – dedicate two weeks to the complete experience. If you have less time to devote, you can plan shorter trips, such as the route to these cities on the European continent:
Vladimir
St. Petersburg
Nizhny Novgorod (Gorky)
Kirov
Perm
There is no better way to get an in-depth look at less traveled cities, towns, and villages from a luxurious setting.
The Underground
It's hard to say what is most fascinating – the trains or the stations in Moscow's elaborate underground. An example of one of the least expensive public transportation methods in the world, this underground is also quite safe. A total of 140 stations will ensure that there is one close to anyplace you would like to go.
The network was initiated in 1935, and it is worth your while to visit some of the older stations. Décor in the most historical locations includes intricate mosaics, replicas of Roman sculpture, gold leaf accents, and crystal chandeliers. Don't miss the stops at Kievskaya, Mayakovskaya, and Komsomolskaya for a view you won't soon forget.
Two points to bear in mind before you make your descent: first, be ready for very steep escalators in some stations, which can feel alarming to some. Second, bear in mind that rush hour is extremely crowded, so be sure you allow plenty of time if traveling during that part of the day.
Lake and River Cruising
Several tour groups offer options for visiting the rivers and lakes around Moscow. Travel to St. Petersburg via the Volga River, and visit the extensive examples of historical architecture along the way. Churches and monasteries, some dating back to the 11th century, still stand today. You can take guided cruises lasting a couple of days or a couple of weeks – though it would take years for a full exploration.
Don't forget – getting around is not the only preparation you need for your trip to Russia. Use this guide for sightseeing in Moscow and surrounding areas, and visit MyTravelMoney.co.uk to buy travel money.