Irish Castles for the Prince and Princess within Us All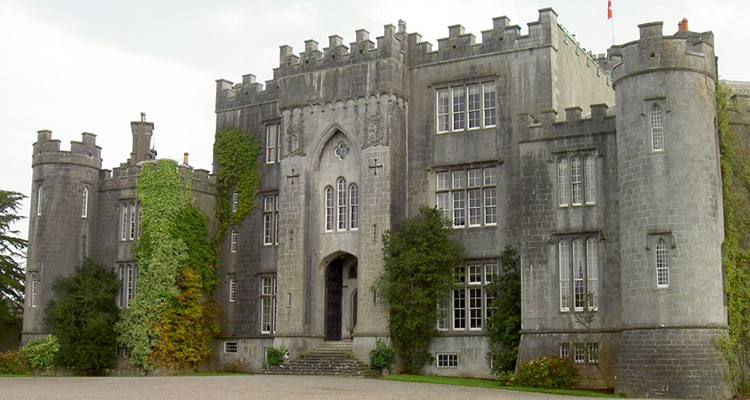 The Blarney Stone promise is that anyone who kisses it will be miraculously endowed with a gift for eloquent speech. Located on the wall of Blarney Castle, the stone was once a challenge to reach. Only the truly courageous were willing to be lowered over the battlements head first, held by their ankles. Today, all visitors can kiss the stone from a parapet walk, which provides a secure iron railing to hold on to. Of course, there are still some acrobatics involved, as you must lean backwards to move your face into kissing distance. Don't miss this 600 year old attraction; built by the infamous Cormac McCarthy.
Birr Castle
If you have to limit your castle tour to just a few of the 'top' ones, be sure that Birr Castle makes the cut. One time occupant the Third Earl of Rosse, a devoted stargazer, created and built what was the largest telescope in the world at the beginning of the 1840s. The invention, known throughout the country as the Leviathan, still awes visitors today, both for its mammoth size, as well as its impressive engineering.
Leap Castle
Ghost hunters and supernatural explorers have come to the Leap Castle for many years to catch a glimpse of the terrible spectre that has the unusual distinction of emanating a particularly foul odor. It is thought that the ghost stayed attached to the grounds as the result of a shocking 1532 murder. Brothers fighting for position after the death of the family's patriarch turned to violence, which didn't end until one – a priest – was slain in the midst of chanting the holy rites during a family mass. The current owners believe that they have sent the apparition on its way through exorcism. However, one can never be sure about these things, so guests should use caution when they explore the grounds.
This article has been brought to you by MyTravelMoney.co.uk, the leading travel money comparison site. Buy euros online at and get the best very best rates for your castle adventures.