Five Can't Miss Sights in Rome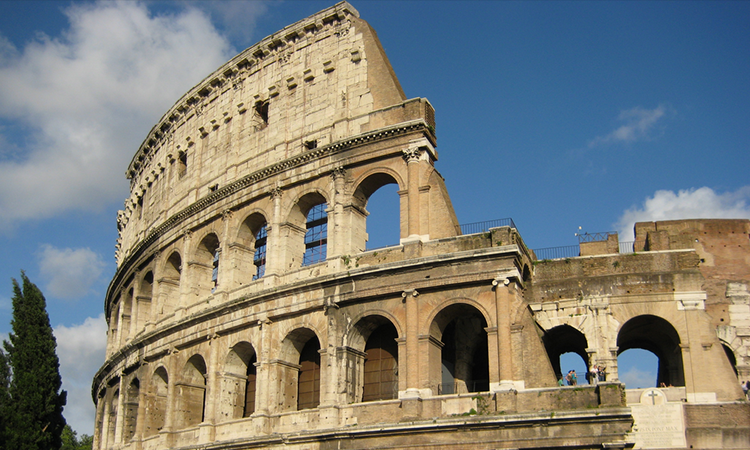 At one time, they say, all roads led to Rome. While that is not the case today, be sure your travels take you there. It is impossible to take in the entire city in a short stay, but there are five attractions you must see during your visit.
The Coliseum
Nearly 2,000 years ago, the legendary Titus declared the grand opening of the 50,000 seat Coliseum, whose outer structure still stands regally today. As you stand in the shadow of this artefact of the ancient world, you can almost see the ghosts of the men that once fought to the death to provide entertainment for the Romans.
Vatican City
Vatican City, the smallest country in the world, holds the greatest Catholic treasures within its borders. See where history is made for millions around the globe at St. Peter's Basilica, and stand beneath one of the most celebrated of Michelangelo's masterpieces, the ceiling of the Sistine Chapel.
Spanish Steps
Just before sunset, ascend the Spanish Steps from Piazza di Spagna to the magnificent French Trinita dei Monti church. From this view, you can see the heavens blaze as the sun descends behind the Seven Hills of Rome.
Borghese Gallery
If you don't see any other museums during your stay, you can still leave with your need for great art satisfied if you stop in to the Borghese Gallery. Masterpieces like Caravaggio's David with the Head of Goliath, Titian's Sacred and Profane Love, and Bernini's Apollo and Daphne are on display here, along with many other world-renowned treasures.
The Pantheon
Amateur architects and engineers marvel at the brilliant design of this relic, built in 27 BCE to honor the gods of the ancient Romans. The building's dome is exactly as wide as it is high. Most of the building still stands today, and the tomb of Raphael still rests inside.
During your travel, buy euros online and be the prepared tourist by visiting MyTravelMoney.co.uk