The Best Food Museums In The USA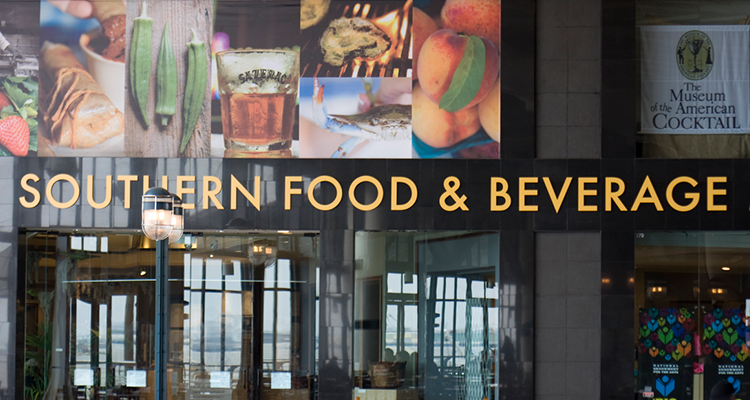 No matter what tempts your palate, you will find something to love when you make these four food museums part of your next trip. Whether headed for the East Coast, the West Coast, the Deep South, or the Midwest, there is an attraction for every visitor's taste.
New York Food Museum
The New York Food Museum in New York City offers an unusual array of exhibits. What makes them remarkable is not their subject matter – commonplace topics like school lunches and oysters – but instead, it is the in-depth look – the different perspective – you get when you give more thought to your favourite ingredients. Visit the Pickle Wing and discover how pickles shaped history, or put an afternoon into understanding the manufacture of beer, chewing gum, and sugar. No matter what kind of cuisine you enjoy, you will find something delicious here.
Southern Food & Beverage Museum
New Orleans, Louisiana, is known for its special talents in carnivals and music, but more than anything, it is the food that draws visitors to the city. A prime example of deep Southern cooking, the city celebrates its rich heritage in the Southern Food & Beverage Museum. Part historical preservation, part educational institution, part research facility, and all fascinating, exhibits will take you through the varied ethnicities that have influence Southern tastes, including contributions from the African-American Community, the Caribbean, the French, and the German.
Idaho Potato Museum
It is fitting that the Potato Capital of the World, Idaho, has an institution dedicated to the tuber. Whether you are just traveling through the state or staying a while, get to Blackfoot for this unique opportunity. Who brought potatoes to North America? How are they grown and harvested? Why does the American economy depend on this commodity? Find out the answer to these questions and more in one of the most unexpectedly interesting museums in the U.S. Whether or not you can resist the gift shop, you won't leave the museum empty handed, every paying adult gets a parting gift. The promise that "We give taters to Out-Of-Staters" means you take some of their world-famous hash browns home at the end of your visit.
Washington Banana Museum
A short 30 minute drive south of Seattle, Washington, is a small price to pay for discovering the original Anna Banana. This childhood nickname belonged to Ann Mitchell Lovell, who eventually amassed a collection of nearly 4,000 pieces of banana memorabilia. Get to know this nutritious fruit better with history and trivia, and discover the truth about banana mythology. Have you ever wondered where the name came from, or how many injuries bananas cause every year? The answers to these questions and more are at the Washington Banana Museum.
Before setting off for these four favourite US food museums, buy US dollars online at MyTravelMoney.co.uk.