The Weirdest Museums In The USA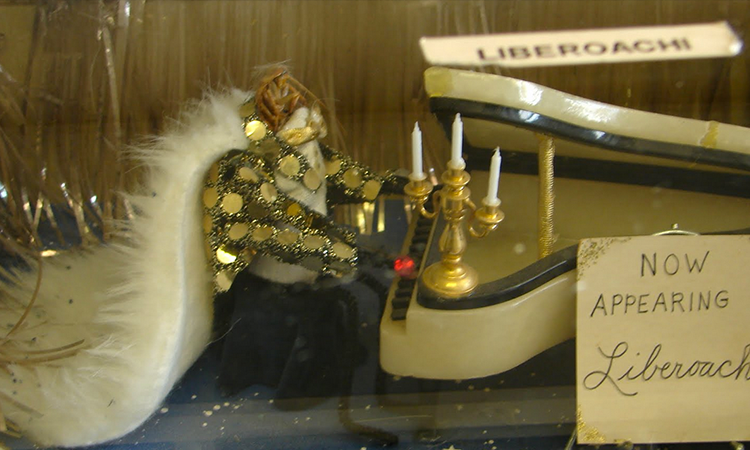 Whatever your interest, you can be assured that there is a museum to cover it. Whether or not you have ever been curious about household pests, Pez dispensers, aliens, or life in prison, you are guaranteed to enjoy these fascinating in-depth looks at small slices of American life.
Cockroach Hall of Fame
If you liked the reproductions of your favorite celebrities at Madame Tussauds Wax Museum, you will love the Cockroach Hall of Fame. Located 30 minutes north of Dallas in the city of Plano, Texas, this one-of-a-kind attraction is housed in the owner's pest control shop. Detailed dioramas depict celebrities and historical sights from a roach-centric perspective. See Liberoachi, David Letterroach, and Last Supper with Roaches, and take advantage of this unique photo opportunity.
Burlingame Museum of Pez Memorabilia
Originally invented to help smokers quit, Pez candy dispensers took off as a popular treat for all ages. People around the world collect the devices. Now you can see the biggest assortment gathered in one place on your next visit to California's San Francisco Bay Area. The Burlingame Museum of Pez Memorabilia is named in the Guinness Book of World Records for possessing the world's largest Pez dispenser, which stands a remarkable 7' 10" tall. Additional sights on the premises include the Banned Toy Museum for items pulled off the market and the Classic Toy Museum, which reminisces about old favorites.
International UFO Museum & Research Center
If you haven't had the opportunity to be abducted by aliens, the International UFO Museum & Research Center in Roswell, New Mexico, might give you some insight on what you have missed. Intended as a serious examination of extraterrestrial life, the exhibits explore the infamous Roswell Incident, the relationship of ancient civilizations to other-worldly visitors, and a log of UFO sightings around the globe. The museum also discusses the phenomenon of crop circles in depth, and offers an archive of personal stories from those who have been touched by alien life forms.
Sing Sing Prison Museum
While most of us try to stay out of prison, the small, fascinating Sing Sing Prison Museum will draw you in. Only an hour north of New York City in the town of Ossining, the spot frequently attracts traffic from road trippers. Popular exhibits include a creative display of weapons confiscated from inmates, and a replica electric chair that was, ironically, built by convicts. Step in to a model cell and imagine life in the tiny box surrounded by gray walls and bars. Your guide will give you all of the grim details, and you may even meet the Sing Sing alumni who sometimes stop by for a visit.
You won't want to miss these four weird museums as you travel across the United States. Before you go, buy us dollars online and leave with some extra money in your back pocket.