Traveling to Istanbul? Tour These Top Five!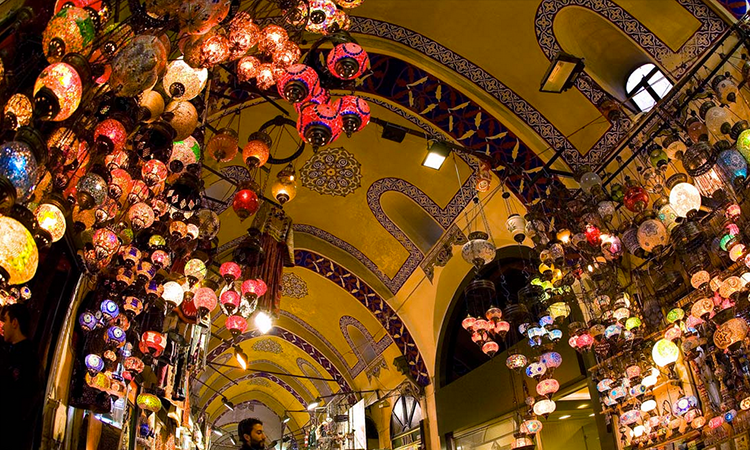 Kapali Carsi
If you are looking for the hottest trends in fashion or the latest in international department stores, you are in the wrong place. You won't find Gucci or Prada in the covered bazaar known as Kapali Carsi. A full 50 acres – 65 streets – house more than 4,000 traditional eateries, small shops, and cafés. Bring home authentic souvenirs, local crafts, jewelry, copperware, and more, when you brave this enormous outdoor shopping mall.
Kariye Museum
On the western edge of the city limits, you will find the Kariye Museum in an ancient former mosque originally built in the 5th century. You might even have the place to yourself, as this is Istanbul's best kept secret. The collection includes an assortment of remarkable Byzantine paintings, and it is home to the most intricate mosaics of Biblical events that you are ever likely to see.
Hagia Sophia
Step into the Hagia Sophia (translation: Church of Holy Wisdom), and step back in time as you tour one of the largest indoor spaces in the world. Defining the skyline of Turkey for more than a millennium, this holy place survived plundering by Crusaders in 1204, and the 1453 conquest of Constantinople, at which time it was repurposed as a mosque. Though it is no longer an official place of worship for any denomination, members of all faiths can find opportunity here for peaceful worship or meditation.
Mosque of Suleiman the Magnificent
Though Istanbul boasts nearly 3,000 mosques, both residents and visitors agree that the Mosque of Suleiman the Magnificent is the loveliest. It is definitely the biggest mosque in the city, paying homage to its creator, Suleymaniye Camii. His octagonal tomb, and that of his favorite wife, is still housed in the mosque today.
Topkapi Palace
Four hundred years of sultans resided in Topkapi Palace, a complex spanning over 175 acres. Stories like Scheherazade and Aladdin had their roots here, where unimaginable treasures were housed with the royal families. Have a look at some of the remaining artifacts from times gone by, like the emerald encrusted Topkapi dagger and the enormous Spoonmaker's Diamond.
Take your shopping to the next level and buy Turkish lira online by visiting MyTravelMoney.co.uk. No matter where you go to shop, you will have the right currency for the right buy.