Top 5 Travel Upgrade Tips & Tricks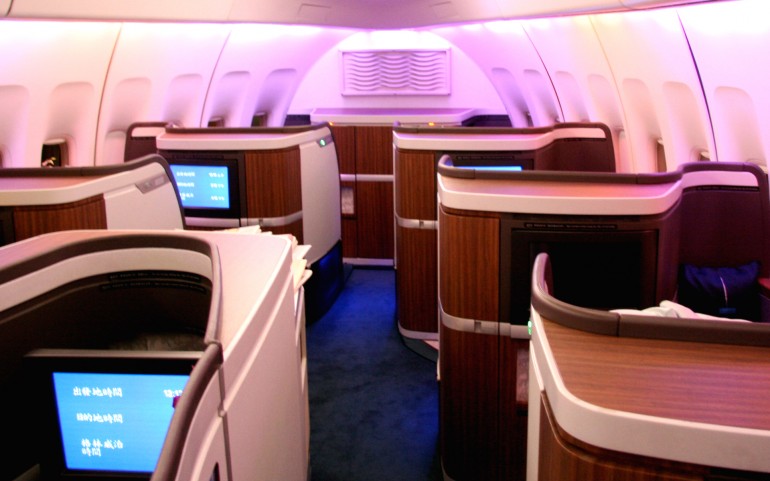 Ever got on a plane and wished you were flying in pure luxury sat in first class? Maybe you just want to chill out in style in an airport VIP lounge. There's no shame in wanting to indulge in pure luxury, and let's face it, everyone would if they just could…Luckily, we've got a few tips for you that might just get you that upgrade whether it be in a hotel, at the airport or on the plane. Check out these Top 5 Travel Upgrade Tips & Tricks.



Hi there and welcome to another episode of MyTravelMoneyTV. Everyone loves a few sneaky tips and secrets and although we have done a previous fabulous video on Secret Tips on Airport Lounge Access, we haven't shared our other great top tips with you for a super travel experience.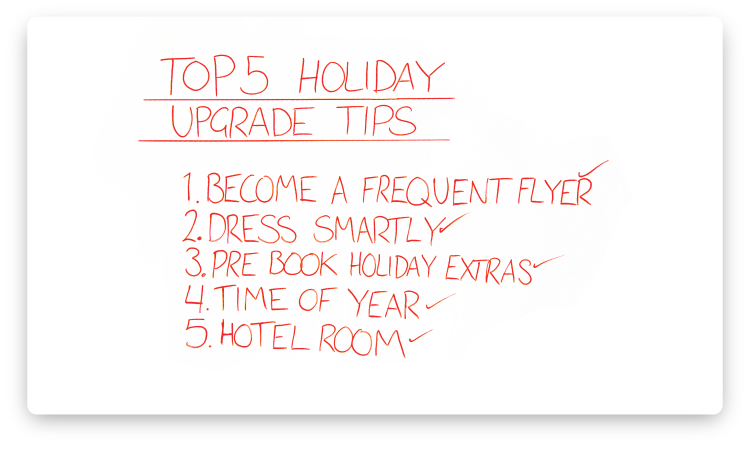 Become a frequent flyer
If you fly frequently whether for business or for leisure, you could see upgrades and rewards from airport lounge access to flight seat upgrades. Loyalty always pays off and although priority is usually given to gold members, if economy is full, being part of the airline's frequent flyers loyalty scheme can often mean that you'll be bumped up to first class without needing to do anything else.
Dress smartly
With almost any kind of favour, it really does pay off to dress smartly because it proves that you really do mean business. There are no promises that you will be granted an upgrade so don't get shirty if you're not, but being well presented, and well spoken and politely asking if there's a chance of an upgrade can sometimes really make the difference.
Book your holiday extras in advance
With the amount you save by pre-booking, your holiday extras such as airport parking, airport hotels and airport lounges, you'd be pretty surprised! With MyTravelMoneyExtras, you can save up to 60% on all of these holiday extras and upgrade your flight before you even get to the airport.
Consider the time of year
During school holidays. Christmas and Easter and all that, the chances of an upgrade are of course a lot slimmer because flights are far more booked up. If you're flying as a couple or even better, solo, try and book your holiday at off peak times, not during holidays and early mornings. Flights will be relatively empty and the chances of an upgrade will be much higher.
Upgrading your hotel room
You'd be surprised at the little things that make a difference when you're thinking of asking reception for a hotel upgrade. For example, staying just one night will be far more likely to get you an upgrade as it means the room will become available again after the next day. Turning up after 6pm may also mean that more rooms are available and the hotel will have a better idea of which rooms are likely to stay empty. It also helps to start off with booking a mid-range hotel rather than the cheapest room available!
We hope you have enjoyed today's episode of MyTravelMoneyTV and we wish you the best of luck with your upgrade! If you have any questions or to keep up with all our other travel tips and hints follow us on @MyTravelMoneyUK
Written by Sofia Kluge on Google+