The Gap Year Guide to Foreign Currency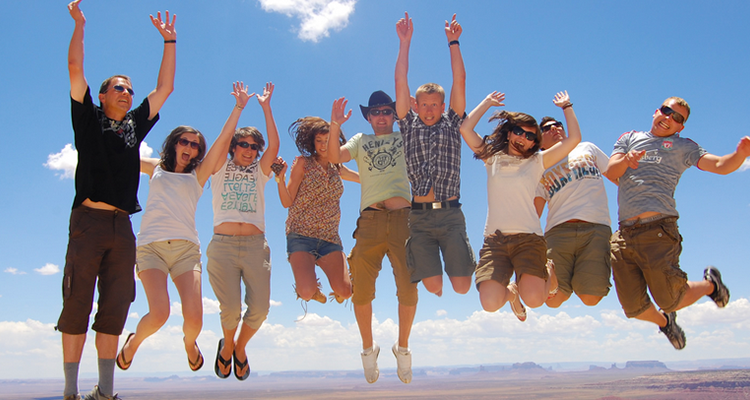 Before you start back-packing around the world, make sure you're in-the-know when it comes to travel money – and, in particular, how to save while on the road.
Just follow our top tips:
1. Don't buy travel money at airports, train stations or at sea
However you plan on getting around, whether it's by air, land or sea, don't wait until you're at the terminal to buy foreign currency or you could end up paying through the nose. Airport foreign exchange bureaux are notoriously bad for offering poor exchange rates and charging high commission – simply because they can. If you wait to change your currency just before your departure, you'll be held captive by what's on offer at the time rather than having the option to compare.
2. Plan ahead
If you leave it till the last minute to think about travel money, you'll almost certainly end up plumping for the dearest option – like the airport foreign exchange bureau, for example. Last-minute options are always limited and you'll end up taking whatever you can get rather than being able to choose the best deal when and where exchange rates are more favourable. Make sure you're always one step ahead and thinking about your next destination and travel money needs well in advance. Also, decide on a budget and stick to it. That way you're likely to be far more frugal.
3. Shop around online – if you can
Choose a good comparison site, like MyTravelMoney.co.uk (shameless plug), to compare near-live rates across all the major currency suppliers – most of which offer zero commission, whereas smaller kiosks and bureaux normally charge a fee.
4. Check exchange rates carefully
Exchange rates and hidden charges can be confusing because of the way they're presented but they don't need to be an enigma. Essentially, the exchange rate is the amount of foreign currency you will get per £1 (or geographical equivalent). The general rule of thumb is that the higher the number, the better the exchange rate. Therefore, always go for the provider that's offering more money per pound as long as you're happy with the rest of the terms like home delivery and pick-up. If you choose a good comparison website, all you need to do is choose the type of currency you need and how much you'd like to spend and its custom-built technology will calculate the final amount for you.
5. Don't use credit or debit cards abroad
Although there are some great plastic providers out there, try to avoid using credit or debit cards on your travels. It might seem more convenient to carry on using your normal bank card abroad (especially if you have a flexible student account), but beware of the extra fees! Between interest, commission and foreign exchange loading charges, it can work out really expensive. If you really must use plastic, however, make sure you warn your bank beforehand to stop them thinking something's amiss, or your account is at risk of fraud, and blocking your card.
6. Stay safe
Only withdraw what you need and just carry small amounts of local currency – in small denominations. Keep it tucked away in an inside pocket along with important documents like your passport and airline tickets and, of course, your bank card. Never, ever flash wads of cash and make sure you button or zip even inside pouches to deter pickpockets.
Some helpful resources
Foreign Currency – try out our travel money comparison tool
Gap year travel – use www.statravel.com as a good starting point for budget travel