Sightseeing cruise around Manhattan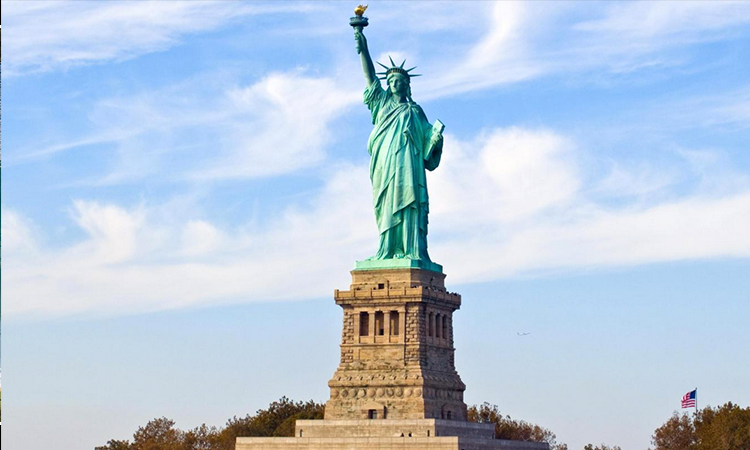 Want to sightsee Manhattan the smart way? Go on an amazing boat ride while exploring historical sites in New York City.
The gateway to America starts in New York City with Ellis Island and The Statue of Liberty. Learn stories about the island, immigrants who made the American dream a reality, and the rich history of the Statue. A 60-minute harbour cruise will teach you all about how the United States was shaped by the immigrants who started in the very place you'll be visiting.
Liberty Harbour Cruise
This portion of the cruise will focus on the rich historical sites that surround the Statue of Liberty. There is an audio tour that will explore the harbours' sites. Park rangers and experts will give insight into what the harbour was like in years past and what immigrants faced when entering the country.
Island Cruise
The Island Cruise gives you an opportunity to take in all of the sights and bridges. You'll get a great view of the city's landscape, as well as the bridges that connect the boroughs. There are countless opportunities for great photos. You'll see Ellis Island, The Brooklyn Bridge, The Statue of Liberty, and Battery Park all from the boat.
9/11 Memorial
You can also book tickets to see the 9/11 Memorial with your cruise package. The memorial honours those who lost their lives and includes information about the events, and plans for what New York City is building to commemorate those who died.
Special Events
There are also countless special events that take place on the water. Be sure to check for the dates you are going and see what tickets are available. There's sunset cocktail hour, wine tastings, even murder mysteries on the 'sea' available. You'll have an impeccable time all while basking in the New York City skyline. Tickets are reasonably priced and can be purchased ahead of time. If you're going during holidays, be sure to look for holiday specials.
Before you plan your trip to New York, buy US dollars online and take advantage of some fantastic exchange rates.