Top 10 things to do in Edinburgh – besides see the Olympic Torch!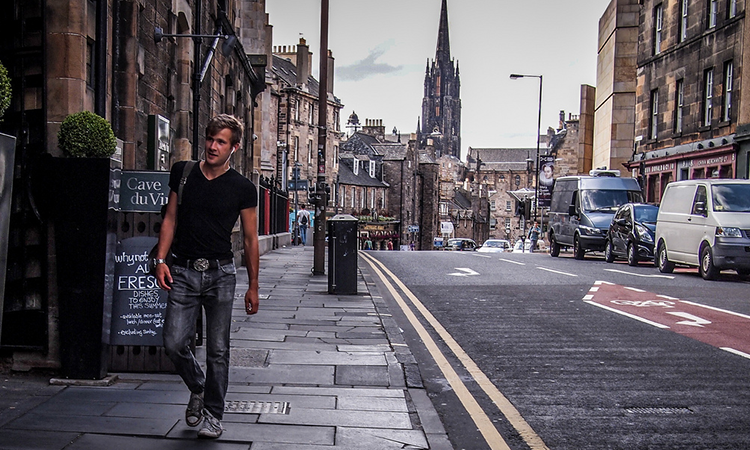 It's official – the Olympic torch has left St Andrews and is on its way to Edinburgh.
Today, the flame embarks on a 145-mile journey through Scotland, flanked by 115 torchbearers, en route to the capital for a good, old knees-up at Edinburgh Castle.
It'll make its way past Stirling Castle, the Wallace Monument, Falkirk Wheel and the Forth Road Bridge before reaching its destination in the heart of Edinburgh.
But if you can't manage to see the proceedings in person, join us on our journey as we take you through the highlights of Edinburgh as part of our own nod to this iconic city.
Here are our top 10 things to do in Edinburgh:
1) Edinburgh Castle
Top of our list is, of course, Edinburgh Castle. It's impossible to visit the Scottish capital without visiting this majestic stronghold which overlooks the city. Even better if you can time your visit with the Edinburgh Military Tattoo which, this year, runs from 3-25 August. The Lone Piper will send shivers up your spine as he gives you a glimpse of historic Scotland – playing the bagpipes from his vantage point of a turret on top of the castle.
2) Mary Kings Close
Take a tour underneath the city in the infamous close which was once sealed off because of its association with the plague. Relive the days of old and find out more about the Black Death, quacks, gardiloo and how black pudding was once made.
3) The Edinburgh Dungeon
If you like all things gruesome, then this one is right up your street. The Edinburgh Dungeon is home to scary rides, terrifying live shows and mock scenes of torture. It's a great place to find out more about Victorian Britain, including grave robbers Burke and Hare, while having fun at the same time. Perfect for Horrible Histories lovers!
4) The Royal Museum
Find this huge museum, which is part of the National Museums of Scotland, on Chambers Street, just off the Royal Mile. It's great value for money – mainly because it's absolutely free! From mummies and ancient Egyptian artefacts to stuffed animals, volcanoes, science and more, it's enough to keep youngsters entertained for hours.
5) Surgeon's Hall
Anyone curious about anatomy will have a field day at Surgeon's Hall, which showcases some amazing medical feats, not to mention more pickled gangrene and tumours than you can shake a stethoscope at. Discover the beginnings of forceps, ventouse, dentistry and many more medical procedures on a private tour.
6) The Stand Comedy Club
Head to Leith for a good gut-full of belly laughs at The Stand, which regularly hosts some of the best comedians in the UK, like past performers Russell Howard and John Bishop. It's the best venue in town for live comedy seven nights a week.
7) The Burke & Hare Murder Tour
Book this 90-minute tour from Westport Tours and you won't be disappointed. Join your guide on a grisly walking tour of the grave robbing duo's famous haunts as he or she talks you through the story of Burke and Hare. But be warned… wear sensible shoes!
8) Museum of Childhood
This small but perfectly formed museum sits on the Royal Mile, just a stone's throw from the castle and celebrates Victorian childhood. Marvel at old, china dolls; traditional spinning tops and some age-old branding that we know and love. It's a great place to relive your youth.
9) Dynamic Earth
Take a voyage of discovery at the gigantic dome that is Dynamic Earth, which celebrates biodiversity in all its glory. See the indoor rainforest recreated perfectly and find out more about hot springs, climate change, glaciers and more.
10) Edinburgh Zoo
Last but not least, Edinburgh Zoo – which is home to probably the most famous pandas in the world: Sunshine and Sweetie, who need no introduction.
Best Edinburgh Restaurants:
Amicus Apple – for affordable pub grub in a contemporary lounge-type atmosphere
Amarone – for great Italian cuisine
Ignite Bengali & Indian Restaurant – for the best North Indian dining in town
Shezan Tandoori Restaurant – for the finest Punjabi cuisine
Tex Mex 2 – for Mexican on a budget