Top budget travel wish list destinations for 2013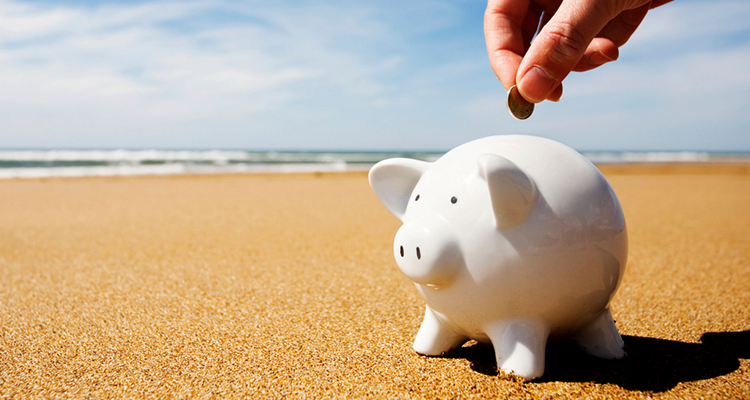 We might have only just finished our Christmas wish lists but we're already thinking ahead to 2013. Well, let's face it – with all these severe weather warnings, who isn't?
Grab a hot chocolate, pull up a pew and check out the top five destinations we have on our must-visit list for spring-summer next year.
1) Dubrovnik, Croatia
Otherwise known as the Pearl of the Adriatic, Dubrovnik, on the extreme southern coast of Croatia, is an incredibly tranquil spot – thanks, in part, to its pedestrian-only Old Town.
Not only is its history and architecture enchanting but its acclaimed summer festival really captures the city's charm and gives visitors the opportunity to become immersed in its culture.
It's relatively cheap and easy to take day trips to the likes of Lokrum and the Elaphite Islands, as well as across the border to Montenegro and Bosnia and Hercegovina.
2) Londonderry, Northern Ireland
Synonymous with religious conflict, Northern Ireland has had a bad press over the last couple of decades so hasn't exactly brought the tourists rushing in.
But the country is changing and, even if you still don't fancy a trip to Belfast, there are plenty of other parts of this beautiful Emerald Isle to explore.
Top of our list of must-see cities in Northern Ireland is Londonderry, or Derry as it's also known, which is UK City of Culture 2013.
The walled city is set to invest a significant amount of cash in cultural development to boost tourism and will benefit from new routes introduced by easyJet and Aer Lingus in 2012.
3) Krakow, Poland
For a few years now, Krakow has been slowly earning its stripes – or co-ordinates – on the world tourism map. In fact, it's become one of the most coveted city break destinations in Europe.
It's the second largest and one of the oldest cities in Poland and is still relatively inexpensive for a short break that's packed with culture.
Perhaps its biggest appeal, and a major draw, is the fact that it remained relatively unscathed during World War II and, as a result, is home to some of the oldest buildings and landmarks in Poland.
4) Edinburgh, Scotland
Edinburgh has really upped its marketing campaign to try and attract new tourism to the city, which is famed for its fantastic Hogmanay Celebrations and summer festivals.
The Scottish capital has more to offer than ever before with no end of highly acclaimed restaurants, pubs and boutique hotels running their own activities and events.
The city has also seen a number of new budget accommodation alternatives, such as StayCity apartments and Motel One, pop during the course of 2012.
5) Hanoi, Vietnam
Vietnam is becoming more and more accessible – especially with Finnair launching direct flights from the UK for 2013.
This exotic city, which combines a symbiotic fusion of old and new, might seem a world away but there are plenty of friendly budget places to eat, drink and stay if you do your research on your home turf first.
Be prepared for a land of contradictions… swarms of motorbikes which frequent the ancient labyrinth of streets known as the Old Quarter, laid back locals and street traders in traditional conical hats and huge mansions on tree-lined avenues inspired by colonial France.
And, finally, don't forget to keep a close eye on exchange rates in 2013 and keep checking MyTravelMoney.co.uk for the best online deals.