New Virgin Atlantic domestic flights: Little Red launches in Edinburgh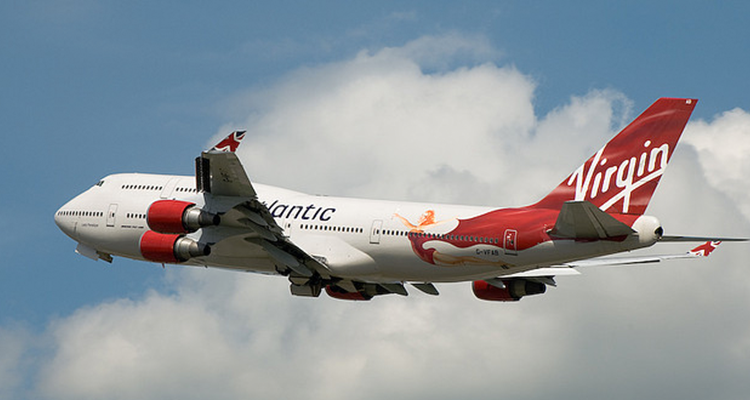 Nearly 30 years after Richard Branson launched long-haul Virgin Atlantic flights from the UK, the serial entrepreneur has rolled out a new domestic service offering 26 daily flights between Manchester, Edinburgh and Aberdeen and Heathrow.
His new offering, 'Little Red', first took to the skies on March 31, flying from Manchester to Heathrow and will, today, begin service from Edinburgh – with Aberdeen set to follow suit on April 9.
'So how does this domestic service differ from its competitors?', we hear you ask.
Well, first up, it offers an alternative to passengers who have faced monopoly prices on domestic prices from Heathrow following the exit of bmi and the brand hopes to drive down fares as it competes with British Airways as it has done in the past.
Here are some of the other features we can also look forward to:
• Early morning flights to help business travellers make meetings in each of the three cities
• Increased capacity on each of the three routes to fly almost a million passengers
• Easier connections to destinations around the world
• Fares from £99
• Free 23kg baggage check-ins
• Pre-assigned seats
• Hot breakfasts on early morning flights
• Complimentary drinks and snacks, including exclusive miniature spirits, Irn Bru on Edinburgh-Heathrow flights and specially developed 'Plane Crisps' from Tyrells.
Meanwhile, the Airbus 320 themselves will be supplied by Aer Lingus, which has also signed a contract to supply the crew as part of a new partnership which both brands hope to develop in the future.
'Welcome to the skies, Little Red'.
To find out more, or to check availability and prices, check out the website.
Pictured above is Little Red, courtesy of Virgin Atlantic.