A guide to visiting Shanghai – a city of two halves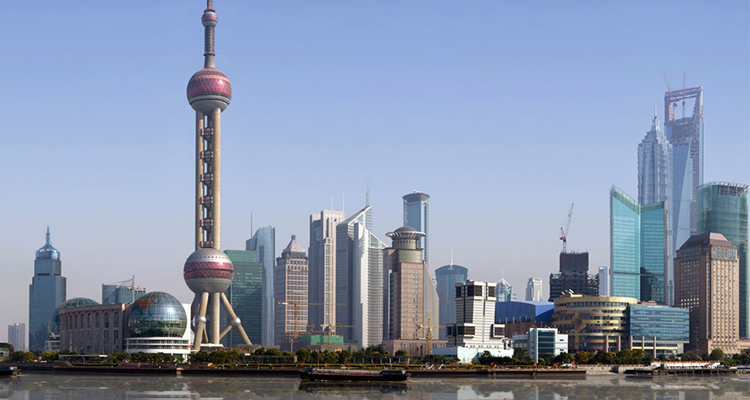 From fresh, or deep-fried, tofu to the more acquired taste of scorpion on a stick, there's no denying Asia's scope for culinary adventure, especially when it comes to the Far East.
But the stark contrasts of the world's most coveted long haul destinations don't end there – and they're never more apparent than when it comes to the city of Shanghai.
China's most populated city is bursting with charm, old and new, thanks to the dividing Haungpu River. One side of the water claims the older, traditional district of Puxi while its adjacent banks set the backdrop for the modern sky rise development of Pudong.
For a flavour of traditional Shanghai, venture into the inner districts of Puxi where you'll find the Old City which is home to Yu Garden, Huxingting Tea House and the City God Temple.
Here you'll find historic Chinese buildings with most of their wooden architecture intact.
For authentic Shanghai nick nacks and souvenirs, head for the Wujiaochang area which also houses some of the best restaurants in the Yangpu district.
Or for a more modern adventure, stick to Pudong, on the east side of the river, which is likely to be your first experience of Shanghai when you come out of the airport.
Getting there
Flights into Pudong International Airport are incredibly frequent and won't cost as much as you might think, as long as you book early. Once you're there, the best way to get around is on foot. Taxis are abundant but it's wise to learn a little Mandarin as many residents don't speak English. Shanghai has two major rail stations, from which it only takes 12 hours to get to Beijing.
Tip!
Make sure you check out the newly transformed waterfront – it's the place to be!
Currency Tip!
Don't forget to compare travel money rates with our tool and buy Chinese Yuan online – it will add more money to the travel kitty!
More traveller's tips
Try renting an apartment as an alternative to a hotel. Shanghai's new Modena Putuo development guarantees gorgeous views across the city and gives you a flavour of what it's really like to stay there. You can find out more at www.frasershospitality.com and, while you're there, try to make a point of venturing out to the ancient water village of Zhujiajiao – it's stunning too.