Red Letter Days: 10 Father's Day Experiences Dads Will Love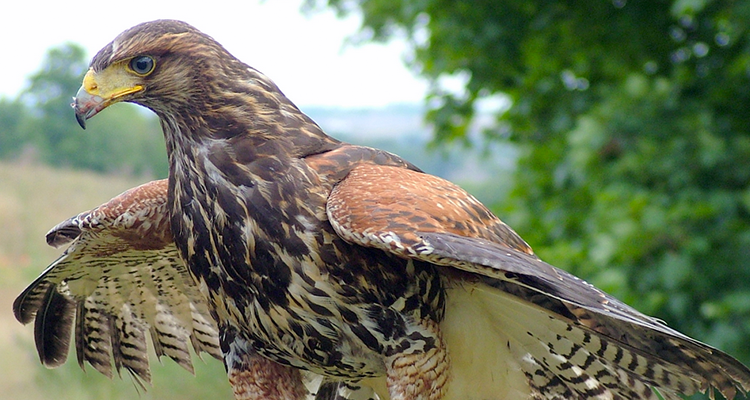 As Father's Day approaches, everyone is turning their attentions to hard-worked dads up and down the UK.
That's why we thought we'd bring you our top 10 Red Letter Days we know they will love…
1) Falconry
Where better to enjoy a falconry experience with some of the UK's most amazing raptors than in the Highlands of Scotland? Join the special man in your life at a special 'hunt' in the heather-carpeted hills with Elite Falconry, which will introduce you to some seriously fearless birds of prey, including Saker Falcons, Golden Eagles, Barn Owls and Harris Hawks.
2) Driving experiences
Treat the man in your life to a Performance Driving course or Skid Control Driving course at Knockhill , one of the largest racing circuits in Scotland – famous for its top motorsport events. There's even karting and superbike events.

3) Hot air ballooning
Check out Virgin Balloon Flights for a magical balloon flight experience your beau will love. What's great is that you can choose your own location pretty much anywhere in the UK.
4) Flying lessons
Hit the skies with Red Letter Days and get your guy on board a vintage biplane or helicopter for an experience he'll never forget. He might even want to try skydiving.
5) Wine tasting
Thirty Fifty does a great one-day Wine Course in a number of UK locations, including London, Bristol, Buckinghamshire and Edinburgh. It's perfect for the wine lover in your life – especially if he'd like to hone his skills on separating Clarets from the Beaujolais.
6) Whisky tours
If your dad, or partner, has a penchant for whisky, this is the experience for him. There are literally loads out there but some of the best come from Scotland. Take the three-day Speyside Whisky Tour from Edinburgh, for example.
7) Pampering day for dads
Virgin Experience Days www.virginexperiencedays.co.uk does a great pampering package for men, especially for those who aren't afraid to get in touch with their softer side. The Fantastic Father's Spa Day from Bannatyne's is one of the best.
8) Father and son photoshoots
Sentimental… yes. Boring? No. Again from Virgin Experience Days, this one's a great option to capture memories which will last a lifetime. What's more, your two favourite boys will have a great day together.
9) Paintballing
Treat your hubby, or dad, to a day's paintballing with his mates and watch him return with bruises to rival any boxer. He might be sore but the smile on his face will be undeniable. Check out Paintballing London for more details.
10) Culinary courses
Rusty's Kitchen has come up with a fab idea to get dads into chef mode and play a more active role cooking in the kitchen. It's launched a one-day intensive course to give dads 'the culinary ammunition they need'.
Whatever you decide to gift your dad this Father's Day, we're sure he'll love it.
Good luck!