How To Keep The Kids Happy On International Flights: 10 Top Tricks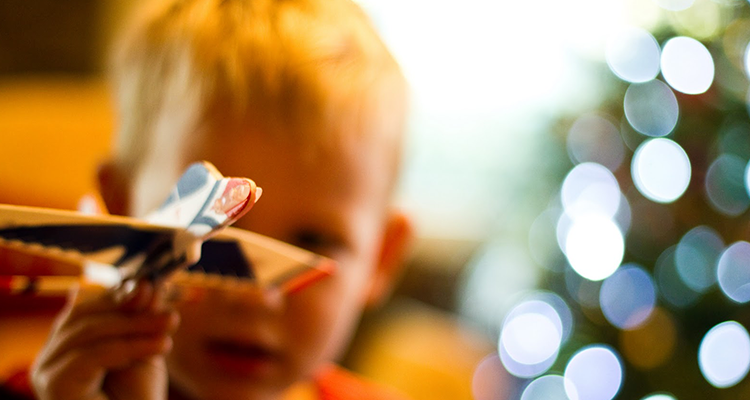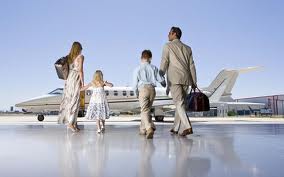 Once you've booked your flights for the much-needed family holiday you've all been dreaming of, you're probably wondering how on earth you're going to keep the kids entertained on-board. Well, it's pretty simple. Just follow these sure-fire tips to happy travelling and you should be able to sit back and relax and enjoy the in-flight entertainment:
1. Take lots of travel games for the flight and be sure to pack them in your hand luggage. Magnetic versions of Snakes & Ladders are ideal for younger kids, while older children can while away the hours playing chess or backgammon with dad.
2. Pick up some comics or magazines at the airport which will keep the kids busy for at least half an hour. Basically, the more things you can arm yourself with to hold their attention, the better!
3. Pack some bumper colouring books and pencils for the younger ones and more challenging word searches, crossword puzzles, Sudoku and logic problem books for teens.
4. Provide plenty of drinks and snacks throughout the flight and make sure you pick them up before you reach the departure gate as they're always really expensive on-board. You do need to buy them after security, however, as any liquids will have to be binned as part of the luggage search.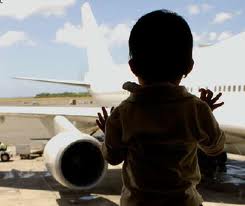 5. Encourage your children to nap on the flight so they're refreshed to take on the rest of the trip at the other end.
6. Talk about what you are going to do when you get there which will build up their anticipation and make the flight feel like less of a chore.
7. Quash their popping ears with lollypops and boiled sweets, or chewing gum for the older ones.
8. Take hand santiser, or baby wipes, with you – the water on-board the aircraft (i.e. in the toilet) comes from the holding tank and generally isn't that clean. You don't want to start your holiday with tummy bugs.
9. Think about the potential for nausea beforehand and either invest in some acupressure bands, which you can get from most pharmacies, or some children's travel sickness medicine.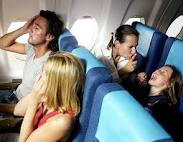 10. If you're child has had a cold or sinus infection recently, get them to use a Vick inhaler before the plane takes off to avoid any sore heads as the altitude and cabin pressure increases.
Finally, make sure you've done a travel money comparison before you hit the airport, where the rates at the last minute kiosks can be astronomical.
Happy travelling!