Five of the World's Greatest Golfing Holidays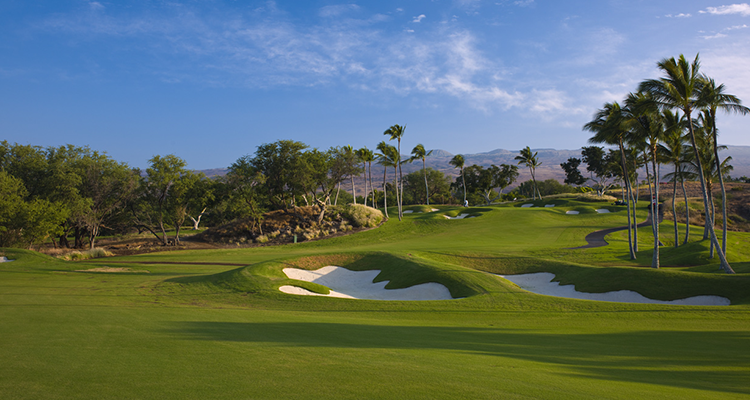 Hone your golfing skills with some of your best mates on the sports holiday of a lifetime and, if you're stuck for inspiration, check out these great greens and nearby apartments – perfect for larger groups:
1) Mauna Kea, Hawaii
The historic Mauna Kea golf course is said to be the best on the island, with its famous 3rd hole teeing off over a small bay. There's some top accommodation available at the Mauna Kea Resort, which is just a short walk from two of the world's most celebrated beaches at Kauna'oa and Hapuna Bays.
2) Lisbon Coast, Portugal
Famous golfing regions in Portugal include the Algarve, Albufeira and Vilamoura and travel agents are now also driving home the trendy upcoming areas of Madeira and the Lisbon Coast. The Lisbon Coast has lots of group accommodation, including Cascais apartments, which have stunning sea views and are just minutes from all the major greens and beaches.
3) Le Touquet, France
Brittany, Berlitz and Deauville are all great destinations for avid golfers – as is Le Touquet, which is a lively seaside resort boasting some of the best gastronomic pubs in France. There are lots of gites and villas to choose from, including St Josse, a traditional farmhouse which isn't too far from the course. Try golfbreaks.com for golfing packages.
4) The Costa Blanca, Spain
Both Barcelona and the Costa Blanca are fantastic places to head for the best of Spain's18-hole golf courses. The Costa Blanca has many self catering apartments, including Premier Villas, on whose doorsteps lie some of the country's most popular beaches. Try the likes of Sundrenched Golf for group packages.
5) Agadir, Morrocco
Agadir has three golf clubs – Golf Du Soleil, Golf Les Dunes and Golf De L'Ocean– with four great courses between them and enjoys a fantastic summer climate. There are plenty of hotels and apartments nearby but you do need to do your research first if you want to steer clear of the more rowdier streets.
Wherever you're off to, be sure to compare travel money beforehand. Let MyTravelMoney.co.uk get you the best rate possible on euros.