Top 10 Luxury Travel Blogs: Our Winners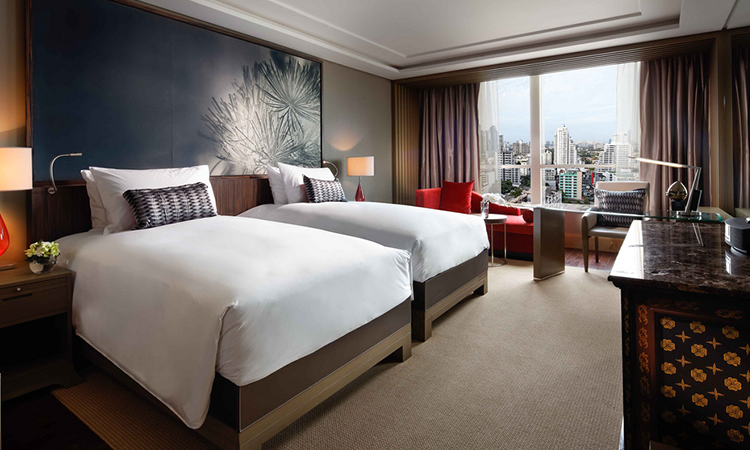 Welcome to the next instalment of the MyTravelMoney.co.uk Travel Blog Awards and the most prestigious category of all – the Top 10 Luxury Travel Blogs.
Read on to find out which blogs have us reaching for the champagne and smoking jackets…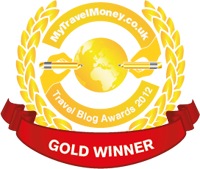 The Luxury Travel Bible – found tweeting @LuxTravelBible
Although The Luxury Travel Bible is more an online magazine rather than a blog, we love it so much it just had to be in our top three. We admire the simple yet sophisticated layout which reeks of pure indulgence and signals escapism for the world's most dedicated hedonists. Even if you can't afford to travel to any of the resorts or destinations listed, you'll have a field day scoping out Big Houses, Hotels with Heli-Pads and Resorts with Mega-Pools. Also hats off to The Luxury Travel Bible for managing to combine high end with humour – never an easy task. Congratulations, Luxury Travel Bible, you're our overall Gold winner.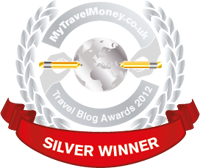 Simply Luxury Travel – found tweeting @SimplyLuxuryTvl
Simply Luxury Travel is fab – simple as that. And that's why it's our Silver winner in this category. The design is clean, contemporary and the content concise. Spearheaded by travel industry expert Yvette, who has worked for some of the UK's leading airlines, tour operators, airports and corporate travel management organisations, this blog is all about sharing personal travel experiences and keeping abreast of industry news. The photography is absolutely stunning and editor Yvette certainly thinks outside the box when choosing what to cover. We'll be following this blog religiously from now on so please keep up the good work!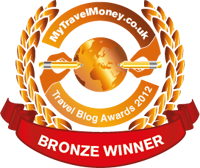 A Luxury Travel Blog – found tweeting @luxury_travel
This blog comes to us from a team of luxury travel bloggers, headed up by Dr Paul Johnson whose travel industry experience spans more than 20 years. The Dedicated Partnership, of which he is managing director, operates more than 200 travel-related websites and represents some of the finest hotels in the world. Therefore, Paul and his team are well versed to be talking luxury and the blog itself has been dubbed 'one of the best travel blogs in the world' and 'best for luxury' by the Daily Telegraph. Although we, too, love the blog, which describes some of the best restaurants and resorts for discerning passengers, we'd love to see a better layout and definitely more images of these mouth watering places! The content and categories are great, however, so it's definitely high up on our list – Bronze, in fact.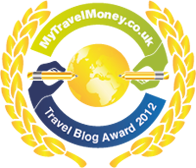 Luxury Travel Butler – found tweeting @lxtb
Luxury Travel Butler is another well-thought-out blog for the high end of the travel market – run by two brothers, Filip and Tom, who have undoubtedly travelled the majority of the globe, gathering priceless information as they went. Filip alone seems to have done it all – been there, seen it and got the T-shirt. Snowmobiling on Iceland's glaciers, trekking to the Arctic Circle, jungle tours in Guatemala, and snorkelling in Fiji are just of the few travel experiences he's clocked up over the years and what's great is he's happy to share them all! Follow these two siblings as they check out the best destinations, hotels and resorts in the name of research – you'll never look back.
Mr & Mrs Smith – found tweeting @Smithhotels
Ah yes – Mr & Mrs Smith – the epitome of style, brought to you by Smith Hotels. It feels like naughty luxury and the dedicated blog captures this perfectly. Read up on the Smith Travel Blog's Private Island of the Week, Hotel of the Week and what's new. You won't fail to be inspired and some bedtime blog reading might even help to rekindle your romance. Let's just say we wouldn't be surprised if, after reading these posts, you decided to whisk your loved one away to a tropical island or decided to renew your vows.
Luxury Travel Blog – found tweeting @ITC_Classics
Luxury Travel Blog is the brainchild of ITC Classics – a UK-based tour operator specialising in bespoke, tailor-made holidays for suitably classy travellers. The blog is great as a standalone, however, and is penned beautifully alongside gorgeous, idyllic-seeming luxury holiday hotspots. Refreshingly, this blog isn't about the hard sell but sharing genuine experiences from around the world.
Out of the Blue Blog – found tweeting @TurquoiseUK
Great people pics, landscapes and idyllic settings coupled with top notch copy make this a great blog to add to your reading list. Yes, it's written by a tour operator – The Turquoise Holiday Company, in fact – but the blog is all about unbiased accounts of great destinations. We say hats off, too, for managing to capture our imaginations with a landing page which you could almost dive right into.
Adventure Sports Holidays – found tweeting @advensportshol
Find great round-ups, Top 10s and reviews of luxury travel related products and equipment here – perfect for discerning adventure holidays. Great, down-to-earth posting with a little touch of funny is why this blog makes our Top 10. Don't expect any revelations but good, honest answers to questions like 'which travel adapter is best?' and coverage of top travel apps, destinations and travel photography tips.
Luxury Lifestyles – found tweeting @uk_luxury
This blog doesn't just cover travel and boating but everything else – i.e. cars, clothing, food and drink, jewellery – luxury too. Here's where you'll find reviews of some of the most exclusive retreats both in the UK and around the world. This is a really forward-thinking site complemented by videos, great imagery and first class copywriting and will have you coveting most of its distinctive destinations like Palm Island Resort in St Vincent and the Grenadines, for example. There's also currently a piece on some of the swankiest places to stay for the 2012 Olympics.
Luxury Travel – found tweeting @LuxuryTravel4U
For short, bite-sized nuggets of information on prime places to visit then check out this basic travel portal. It's easy to read, informative and loaded with useful advertising: where to get the best books for more on your chosen destination, for example. Expect to find lots of useful hints and tips on booking wisely and which cruises go where others do not.
For your blog to be considered in the next round of MyTravelMoney.co.uk Travel Blog Awards, contact [email protected]