Top 10 online luxury travel magazines for pure escapism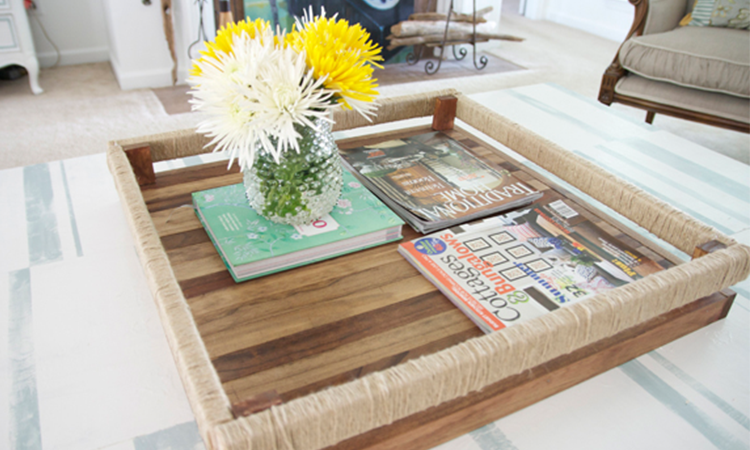 Ever wondered how the other half live – or travel for that matter? We know we certainly have.
That's why we thought we'd share our Top 10 online luxury travel magazines – you know… the ones we like to dip in and out of when we're dreaming of that ultimate escape?
Check out what makes these online magazines top of our subscription wish list then put your feet up, visit each one in turn and let your imagination run wild…
1) The Billionaire Magazine
Read by some of the wealthiest people in the world, The Billionaire Magazine is the ultimate in fantasy reading for most of us who aren't lucky enough to have a Porsche sitting in the drive or a Sikorsky S-76 waiting on the helipad. As it sets out to 'bridge the gap between dreams and desires', we challenge you not to drool over image after image of Air-Force-One-type aircraft interior, private jets, the world's most beautiful chartered yachts and out-of-this-world – and for most of us, out of reach – holiday accommodation. Everything featured here is so enviably high-brow, it almost brings tears to our eyes.
2) Meze Magazine
Meze is London's 'luxury journal' – and, depicting almost every aspect of a comfortable lifestyle, certainly lives up to its name. Meze covers topics ranging from concierge services and new cars to casinos, Playboy Clubs and high end travel – making it one that's probably more geared towards the discerning gentleman rather than the ladies. Not only is it stylish, but it proffers switched-on features in easily digestible chunks with great teasers and intros illustrated by fast cars, poker chips and iconic landmarks. In short… a modern man's magazine!
3) Departures
We love the name of this luxury travel magazine – after all, what could be more apt? A series of classy travel features is what you'll find here, along with car reviews, food, health, culture, gadgets and more. In fact, it's like a well-put-together magazine style Saturday or Sunday morning show for discerning lifestyle lovers. On-trend hotel and destination reviews, as well as everything else fashionable in between, are what keeps this great online read fresh.
4) Just the Planet
A must-read for current or would-be individual travellers looking to escape the norm, Just the Planet magazine is first class. Pleasing on the eye and an even bigger pleasure to read, it's got everything a conscientious traveller might want in terms of holiday inspiration, great insights and more. It's the writers and their personal experiences which make this magazine the great little publication that it is – and its off-the-beaten track accounts are worth a pit-stop if nothing else.
5) The Luxury Travel Magazine
If it's inspiration you're looking for, this magazine is just the ticket – offering up suggestions we didn't even know existed. Take the Six-day Papal Package to meet Pope Francis, for example. Who knew?! For coverage of underwater spas, group golfing holidays, buddy trips, private jet travel and safaris of a lifetime, you'll find it all here – not to mention interviews, tips, and some great travel round-ups.
6) Live, Share, Travel
'Liberating luxury for the smart traveller' is what this magazine says on the tin – or online cover – and we think the description is spot on. It's a great site to visit for travel news, great photography, inspiration, shared ownership opportunities and quirky little features, which are expertly written and often raise a chuckle.
7) Conde Nast Traveller
Probably one of the better known luxury travel magazines, Conde Nast Traveller is one of our favourites for one-off travel features, which have covered the likes of 'Blissed-out beaches and surfing in Indonesia' and 'Stargazing in Chile'. Our favourite elements are its ability to stay abreast of worldwide news and trends – making sure we never have to miss out on the hottest places to eat and drink where, top destinations at a particular time of year, the latest travel award winners, and the best luxury travel deals of the week.
8) Best in Travel
Slightly more modest than some of the other sites, but still covering luxury travel, Best in Travel is more destination-led – featuring an eclectic mix of dream destinations, from idyllic barefoot island havens to some of the world's poshest pistes. Its featured holidays are definitely more attainable than those of our number one but we'd still recommend having a few bob in the bank for a visit to one of its 'sun-soaked sojourns'.
9) Diners Club Magazine
This online luxury travel mag is exclusive to members and, therefore, by invitation-only. It's the official online publication of Diners Club International and is one of the many benefits offered to Diner Club Card holders across the world. It is of course, well stocked with reviews, features and destination guides covering some of the most coveted hotels and resorts in the world. It's exclusivity appeals to us no end.
10) ttg luxury
Aimed at those within the travel trade, ttg luxury gives a great insight to the luxury travel market and features plenty of news on what's happening in the industry – from the latest cruises, to aircraft revamps, hotel initiatives, and travel partnerships and deals. It's a nice place to stop if you want to know where and what's going to be the next big thing in luxury travel.
We hope you enjoyed our top ten round-up and that you were inspired. If you found yourself just insanely jealous of the discerning travellers who manage to island hop, jet-set and charter luxury transport at the drop of a hat, our advice to you is… keep buying those lottery tickets. Next time, it could be you!
Image courtesy of KenFotos/FreeDigitalPhotos.net