Top 10 Overland Blogs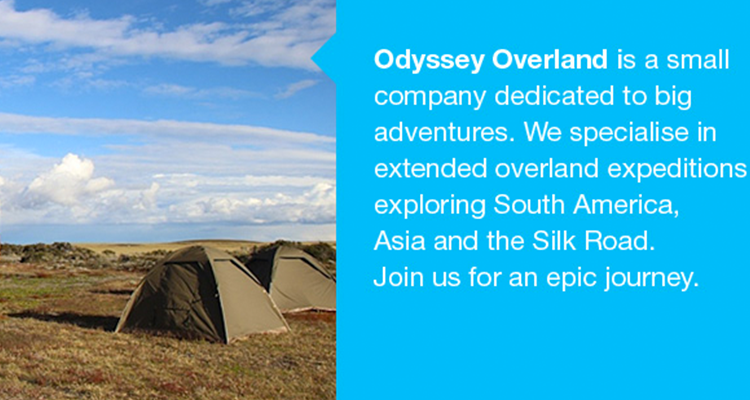 Welcome to a flight-free round of MyTravelMoney.co.uk Travel Blog Awards as we cover the Top 10 Overland Blogs – celebrating the best of land and sea-based adventures.
Congratulations to Odyssey Overland, Overland Traveller and London To Sydney Overland, which are our Gold, Silver and Bronze winners.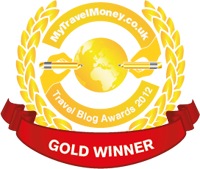 1) Odyssey Overland – found tweeting @EpicJourneys
Although Odyssey Overland is actually a tour operator specialising in extended overland adventures, its blogs are pretty damn good and therefore it's our overall Gold winner. Not only does its crew pen a blog post after each expedition but its members do too – giving a multi dimensional view of each trip. It's a great place to be inspired and follow like-minded travellers on their three and six-month journeys across the likes of South America, Central Asia, China, India, Nepal and South East Asia. Who knows… after reading some of these personal accounts, you might just sign up for the next epic journey?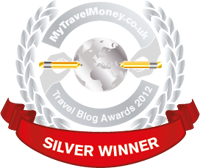 2) Overland Traveller
The Overland Traveller's Blog is our Silver winner for two reasons: it's funny and it's incredibly clever. It's written by freelance writer and editor Emma Field, who claims to have been an overland travel fan since birth – and she wastes no time in telling it like it is. We love her quirky posts, entitled 'Elton John and the bison ballerina' and 'The pros and cons of a youthful appearance while travelling'. Curious? You should be.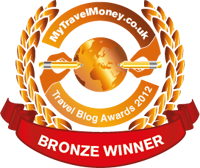 3) London To Sydney Overland
Follow what this blog claims to be the 'biggest road trip ever' as 22 intrepid travellers travel overland from London to Sydney via France, Belgium, Luxembourg, Germany, Austria, Hungary, Romania, Bulgaria, Turkey, Iran, Pakistan, India, Nepal, Tibet, China, Laos, Vietnam, Cambodia, Thailand, Malaysia, Singapore and Indonesia. Regularly updated and with great images, it's a brilliant lunch time read. We challenge you not to be jealous of this group's adventure of a lifetime.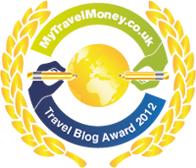 4) Going Overland – found tweeting @goingoverland
Going Overland is an honest account of mature bloggers Helen and Paul's nomadic lifestyle as they zip about in a white Land Rover covering as many miles as they possibly can. We love things like Paul's gory injury photos and their warts and all approach to circumnavigating the world overland. Everything from planning and packing to personal medical and practical driving training is covered here and there's even an online shop.
5) Oasis Blog
Yes, Oasis Overland provide trips but they also provide a pretty good insight into overland transatlantic expeditions. Not only is there a great, informative blog from the team, which is currently in Africa, but there's a whole online community giving you the opportunity to connect with other travellers. You can even share photos, videos and post your own reviews. In our opinion, it's great for young, intrepid travellers looking to embark on other meaningful journeys.
6) The Longest Way Home – found tweeting @TLWH
This brilliantly written blog features some great human interest stories from around the world, such as the 'Green-eyed girl from Nepal' and takes you on a journey which really is 'beyond travel' as its strapline suggests. There are lots of elements here to inspire as it covers, in candid detail, the 'raw reality of life' as you join Dave – a man on a mission to travel the world in search of home. He's been travelling for seven years and seven months so far and we think that's pretty impressive.

7) Overland to Egypt
This is such a fun blog by Gordon May, who travels the world on his 1952 BSA Bantum motorbike. It's really well penned and so it should be for Gordon has also written a number of books on the subject – including 2008's Overland to India and this year's Overland to Egypt. Expect lots of pictures of Gordon and his bike with some of the world's most famous landmarks as a backdrop. All in all, it's a great blog for anyone who's a fan of bikes and travel.
8) The Man in Seat 61 – found tweeting @seatsixtyone
We've already honoured this blog in a previous category but it's so good that we just had to do it again – particularly in this round covering overland travel. This blog, is of course, about grounded travel and covers all manner of train and ferry adventures – explaining how to get to most countries in the world in the most eco friendly way possible. It's great for advice and what to expect on your journey and a great read for all those train anoraks out there.

9) Guzzi Overland
Guzzi Overland isn't the most visually stunning of blogs but there's some great nuggets of information to be had within. Its posts journal Kev and Karen's overland adventures on a Motor Guzzi – a legendary Italian motorbike produced in Mandello del Lario. It's expertly written and gives a great personal insight into life on the road.
10) Overland Live – found tweeting @africaoverland
• The primary source of information for this blog comes from The Africa Overland Network and authors Martin and Nick have been involved in overland adventures for more than two decades and Nick is actually emigrating to South Africa via a 14-year-old Land Rover Defender 110 with his wife, Vicki. It's a great blog for anyone passionate about Africa and we love to read about the team's adventures.
All our winners and finalists are invited to download their badges of honour here. To be considered for our next round of awards, contact [email protected]