Top 10 Lifestyle Travel Blogs: Our winners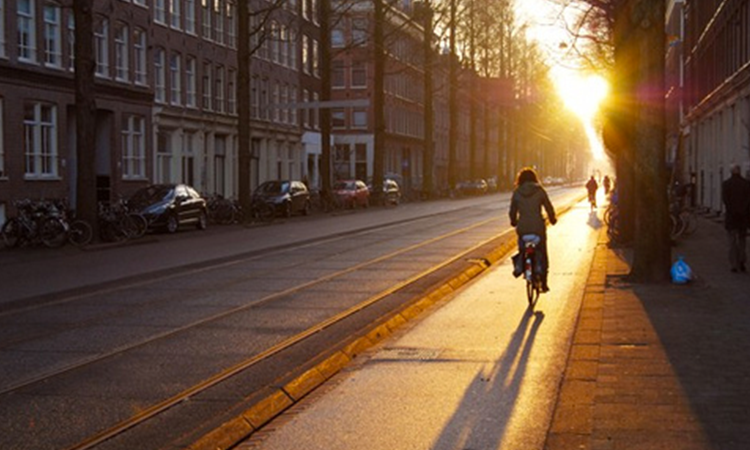 Welcome to the next instalment of the MyTravelMoney.co.uk Travel Blog Awards, in which we're celebrating the Top 10 Lifestyle Travel Blogs.
We have to congratulate Britain's inner cities on this one as many of the contenders focus on travel and lifestyle within the likes of London, Manchester and Birmingham – and we love it! Isn't it great to celebrate Britain and what we have right here on our doorsteps?
We also have a few surprise finalists since we've included an eclectic mix of lifestyle blogs, from those that specialise in motor home travel to a unique guest house blog.
Congratulations to all our finalists but, in particular, to our winners, which are Campingly, Manchizzle and World Out There – landing our Gold, Silver and Bronze awards respectively.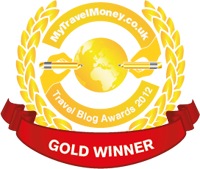 1) Campingly – found tweeting @campingly
Haul your folks' VW campervan out the garage and hit the road because that's exactly what this inspired blog beckons you to do. There are more hints, tips, advice and inspiration on campsites, vans and motor homes than you can shake a stick at and we love that it celebrates the UK by steering readers in the direction of great things to see and do. It even throws in a few wine and book reviews and isn't afraid to help us appreciate the simple things in life again. It gets a big thumbs up from us and that's why it's our overall Gold winner in this category. Oh, and PS, there isn't a hint of mince about it 😉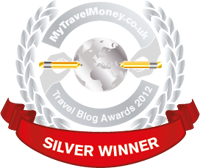 2) Manchizzle – found tweeting @katefeld
Who would have thought you could fall in love with Manchester all over again just by reading Kate Feld's blog? Well, take it from us… you can! From eating local in Ramsbottom to eating your way through Reading Terminal Market, Kate captures everything that's great about this part of the UK – and she's not biased at all. We love her picks of the best bits of Manchester and the surrounding areas – which have even been praised by The Guardian. She has a strict 'no guest post' policy which means that each entry is lovingly penned by her own fair hand so it's just as well we agree with her taste and judgement. Well done, Kate, you've landed our Silver award for services to travel and lifestyle blogging.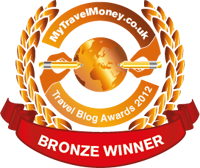 3) World Out There – found tweeting @World_Out_There
When we first featured Laura Mannering in a profile piece on our website, we had no idea we'd fall in love with her blog quite so much. Yes, we knew it was good but what we didn't realise is that she'd have us hooked. Laura's is such a feel-good blog that you feel the sun is shining even when it's not. A real-life journalist, Laura is at the very cutting edge of travel writing and isn't afraid to blog about biscuits, bars and even being behind bars for the night. We love it so she gets Bronze – what a femme fatale!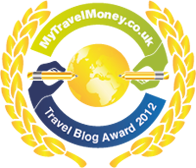 4) The Guest House Eastbourne
You might think this finalist is a little unconventional but, trust us, once you've read this blog you'll agree it's certainly not to be overlooked. Yes, it's part of a commercial business but the blog is purely independent and covers the best of the beautiful continent we live in. It certainly doesn't centre on Eastbourne but the width and breadth of the UK and is definitely worth a good read even if you're not paying a visit. We couldn't find a Twitter handle but maybe that's our mistake.
5) Backpacker Becki – found tweeting @backpackerbecki
Some might say Backpacker Becki should have been featured in our Top 10 Blogs for Backpackers category and we'd have to slightly agree. But the way blogger Becki travels is, of course, a way of life and we couldn't help but honour this solo female traveller for the insights she's given us along the way. Our favourite post is, undoubtedly, 'An orphanage is not a tourist attraction'. Becki has really paid attention en route and we love this heart-felt account of how she's never actually visited an orphanage for the day and why she deems it to be in bad taste. You'll love the photography and, like us, will completely see her point.
6) Tired of London Life, Tired of Life– found tweeting @tiredoflondon
Don't be fooled into thinking this blog is a huge slur on London because it's anything but. It's more for seasoned London-goers, or Londoners in fact. It takes a look at alternative things to do in London, away from the mainstream and gives a useful 'one thing a day to do in London' account of what's new, what's good and where to go once you've seen everything else. It's highly informative and great for anyone looking to experience more of London than the usual tourist attractions.
7) Ldn – found tweeting @LDN
LDN really is the insider's guide to London – featuring posts from other blogs, carrying news updates relating to the capital and profiling the best places to go out and party. It has an extensive following and is a great guide for anyone living in London – even for the short term. Needless to say, it's one of our favourite resources when it comes to the weekend.
8) Londonist – found tweeting @Londonist
Londonist reads like a What's On guide for what to do in London, featuring upcoming gigs, exhibitions and cinema listings. It's much more than that, however, with reviews, competitions and how to embrace 'cheap London'. This could well be the real tourist information site to the capital.
9) Exile Lifestyle – found tweeting @ExileLifestyle
Let's doff our caps to Colin Wright, who not only writes a damn good blog but has the 'you know whats' to feature a profile picture of himself relatively naked – covered only by an Apple Mac. But what we really love about Colin is that he lets his readers decide where he lives next. Check it out – he's a maverick.
10) Birmingham: It's Not S*@t
We're nice, clean cut, wholesome travel aficionados here at MyTravelMoney.co.uk so we're sure you'll understand why we couldn't quite bring ourselves to display the true title of this brilliant blog but we're pretty certain you'll get the idea. In short, this blog bigs up Birmingham and it's great.
Well done to all our winners and finalists, who can download their badges of honour here. To be considered for our awards, please contact [email protected]