Top 10 Airline & Aviation Blogs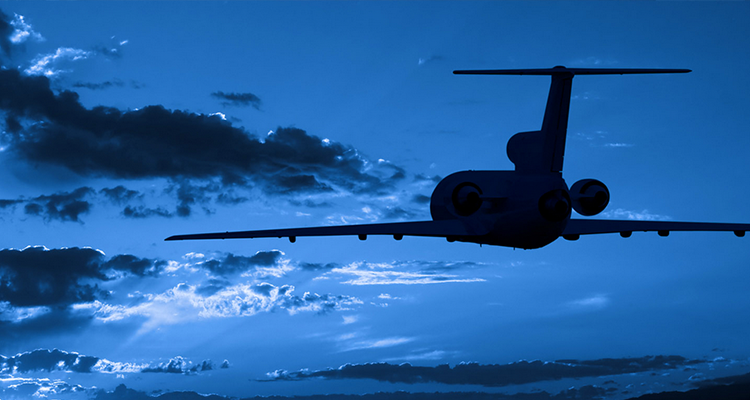 We've reached new heights with this next round of MyTravelMoney.co.uk Travel Blog Awards because we're celebrating the Top 10 Airline & Aviation Travel Blogs.
Congratulations to Flight Global, Flight.org and Plane Talking who are our respective Gold, Silver and Bronze winners, and, of course, to all our other finalists who made the top 10.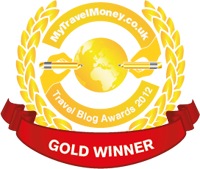 1) Flightglobal – found tweeting @Flightglobal
Flightglobal is, undoubtedly, the leading resource for anyone interested in aviation or, indeed, anyone who works in the industry. Its blog covers all the relevant breaking news from across the world, including interviews with leading aviation professionals, such as IATA CEO Tony Tyler, for example. It's also a great place to read up on all the latest airshows, aviation history and individual aircraft and their merits. For that reason, it's our number one high flyer.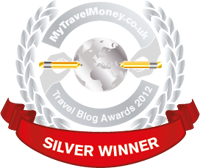 2) Flight – found tweeting @flightorg
Flight is a top notch aviation lifestyle blog, written by a number of professionals which are actively involved in the aviation industry – comprising journalists and flight crew. Despite their authority on the subject, we love the fact that the blog is written in plain English for anyone to read. It gives an inside insight into life in the industry, from old aviation adages to personal pilot experiences. It's great for both those in the know and those who aren't – and a great place for aviation anoraks to get their fill. This one's our 'silver bird', if you'll pardon the pun.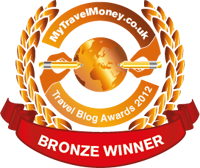 3) Plane Talking found tweeting @Plane_Talking
We love the contemporary style of Plane Talking, not to mention its choice of brilliant aircraft and lifestyle images plus plenty of aviation and travel news, features and You Tube videos. It also gives readers the chance to browse offers, compare airlines and even explore light aircraft for sale. There's also a great diary feature, which earmarks important dates in the aviation calendar, from cabin crew recruitment days to business aviation airshows. Well done, Plane Talking. You've landed bronze.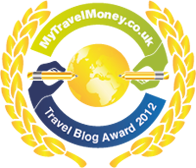 4) Airport Spotting
We do love a good read of the Airport Spotting blog, which is penned by fellow aircraft enthusiast Matt Falcus, a private pilot based in North East England. Wily Matt doesn't miss a trick and even features handy spotting guides so you can pinpoint the best places to be an airliner voyeur. We appreciate his news and views on airports and civil aviation, as well as his various insights into new services and routes.
5) Aviation News – found tweeting @aviation_daily
Aviation News covers… yes, you guessed it… breaking aviation news on a daily basis. For who's grounded and why, new routes, latest pay cuts, cost reductions and so on, this is your blog. Perhaps what we love best about it, however, is that it also has military and space shuttle sections so you can keep up with all the forces and NASA news.
6) Aviation Week Blog – found tweeting @ThingsWithWings
Aviation Week is, of course, a quality and professional resource for anyone who's serious about aviation. You won't find many laughs or funny aircraft anecdotes here but you will find great coverage of some very pressing issues. Our favourite read has to be its report – and pictures – of Northrop Grumman's X47-B unmanned combat aircraft system demonstrator making its maiden flight along the East Coast of Maryland, USA.
7) Airline Reporter – found tweeting @AirlineReporter
This is one blog from which we can't get enough of the pictures. New aircraft with shiny, new, ultra-modern interiors are what we love to see – especially ANA's first Boeing 777-300ER arriving to a water cannon salute in Seattle last week. Keep up the great work, Airline Reporter!
8) Airline World
More aviation news, including in-depth reviews of new scheduled flights, comes from Airline World, which goes the extra mile by including lots of related industry quotes as well as some opinion thrown in for good measure. It's basic but informative and even includes a section for aviation jobs.
9) All Plane – found tweeting @Allplane
All Plane keeps its coverage timely and relevant, with a few nostalgic pieces too. We like the fact it's taken the time to cover the impact the London 2012 Olympics has had on aviation and Cyprus's Nicosia International Airport which sits slap bang in the centre of the UN buffer zone and hasn't been used since 1974. This particularly retro post is well worth a read.
10) Flying Mag
The Flying Mag blog posts are generally more tailored to those within aviation already but it's a great way, if you're not, to find out how things work and more about the politics behind the industry. There are many well versed contributors to this site which always makes for a diverse and varied read.
All our winners and finalists are invited to download their badges of honour here. For more information, or for your blog to be considered in our awards, contact [email protected]