Top 10 Travel Photography Blogs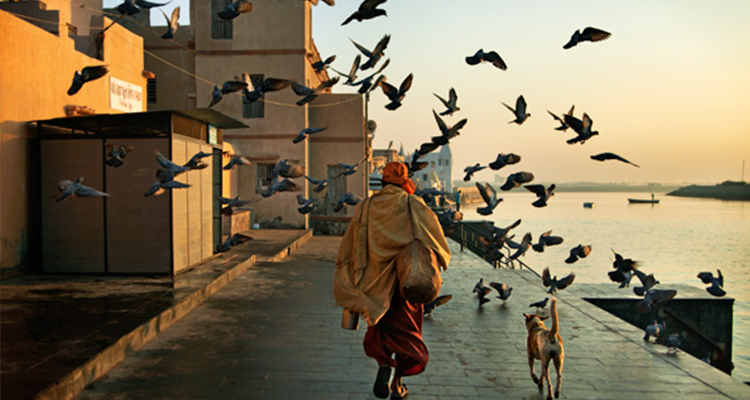 Welcome to the most visually pleasing category of our MyTravelMoney.co.uk Travel Blog Awards. We hope you'll enjoy looking at these amazing photographic travel blogs as much as we did.
Congratulations to The Travel Photographer, Ken Kaminesky and Adventures of a GoodMan – you're our top three!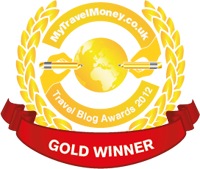 1) The Travel Photographer – found tweeting @thetravelphotog
At number one is The Travel Photographer – an expert blog documenting the world in pictures. It's penned by Tewfic El-Sawy, a photo expedition and workshop leader, among other things, who splits his time between New York and London and has a particular penchant for the Big Apple. The photos are lively, colourful and downright amazing as Tewfic explores countless sub-genres and unusual themes across the globe from the Far East to, of course, NYC. It's a very cutting edge blog indeed – clever stuff – so we suggest you take a look.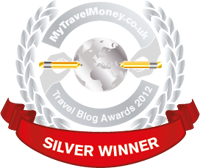 2) Ken Kaminesky – found tweeting @KenKaminesky
At number two is Ken Kaminesky's blog – a witty and incredibly charming site filled with fantastic posts, interviews, articles and reviews and, of course, fab photography. Ken has spent the last decade shooting commercial lifestyle images for stock agencies, including Alamy and Getty Images – two favourites of the press and glossy media. His expertise shines through in his lively blog in which, for someone whose forte is photography rather than journalism, he can't half write. His blog is steeped in honesty, engaging descriptions and the odd anecdote or joke pertaining to travel photography. It's also a great place to check out Ken's amazing portfolio and order some prints if you fancy.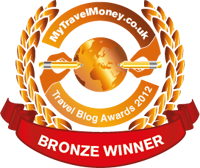 3) Adventures of a GoodMan – found tweeting @GregGoodman
Wow. Who needs words when you have such fantastic images? The photography on this blog is stunning and, of course, we particularly love the night time images of London, illustrating the London Eye, The Thames, Big Ben and Houses of Parliament. Blogger Greg Goodman, who has lived all over the world, also shares his travel stories, some of which are hilarious – like the time he narrowly avoided an international incident and sneaked his late Great Aunt Donnie's ashes past security and into the Taj Mahal.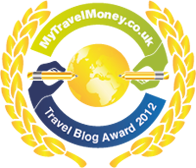 4) Mitchell Kanashkevich: The Blog
This visually stunning blog makes us want to pack our bags and head off on a volunteering or conservation journey to the heart of Ethiopia – because that's exactly where travel photographer Mitchell Kanashkevich is. He captures local life – not just here but across Asia and Eastern Europe – beautifully. The images and supporting text help to bring home what's important and Mitchell's snapshots of a very different way of life will almost make you want to weep. But far from being filled with sad tales of underdeveloped countries, Mitchell's blog gives the lowdown on the good, the bad and the ugly, honestly and without holding back. We think it's a good read and a great eye-opener for anyone planning to travel to Africa and beyond.
5) Martin's Travel Photo Blog – found tweeting @travelphotoblog
For enviable snaps of all your dream destinations, Martin's Travel Photo Blog is the one. From Johnny Cay island to Machu Picchu to Sighisoara Romania, Martin Wilkins has snapped a diverse range of locations across the globe and isn't done yet. In his blog, he also thrashes out the pros and cons of taking time out to travel – a page no doubt useful for anyone facing the dilemma 'should I stay, or should I go?' Perhaps the most exciting part, however, is on the page where he reveals his big travel plans for 2013 – a European road trip in a transit he plans to convert into a campervan. We think it's a brilliant idea and wish him all the luck in the world.
6) Georgia About
Georgia About journals one Englishman's experience of living in Tbilisi after making the leap and moving to Georgia several years ago. Naturally, it's picture led and gives a great insight into the place, its culture, history and, above all, food. With followers in 90-odd countries, it's quickly gaining momentum and we can see why. It's well written, well laid out and an absolute pleasure to read so hats off to the man who pens it: Mike Day.
7) Anywhere But London – found tweeting @anywherebutlond
Anywhere But London isn't your typical photo blog but with its iconic images of British town and country, not to mention pie charts, infographics and screen grabs, it's pretty visual so we think it fits the bill. Apparently this blog is read by the likes of David and Victoria Beckham and has attracted suggestions from Sir Stephen Fry. It certainly champions Great Britain and we love author Andrew Denton's concept of focusing on the UK's other great assets away from London. Thumbs up to him for offering an alternative to Olympic 2012 overload in the 150-day run-up to the event.
8) Anywhere But Home
Join photographer Naomi as she travels far and wide – and believe us, she's covered some serious miles. She's lived in Europe, North America and now Asia with no future plans for a permanent abode. Our favourite piece has to be her favourite Moroccan finds, entitled Treasures from the Souk, in which she has snapped some of the most gorgeous, colourful wares and trinkets to be found in North Africa. The spelling isn't always spot on but we love this 20-something gal's approach to travel.
9) alexasigno.co.uk – found tweeting @alexasigno
Meet self-confessed 'mad traveller' Alex, whose images of everything from Black & White Tip Sharks and Polish weddings to Moscow's metro and Auschwitz will leave you inspired and hungry for more. His blog is substantial and jam-packed with lots of great tales, tips and travel trivia. But the stand-out post for us is his food safari, in which he explores weird and wonderful delicacies from around the world, including Japan's infamous sh*@t burger.
10) Taboo Photography
The photos on this new, would-be travel blog are simply amazing – however, the blog content isn't really up and running yet so we're watching this space with eager anticipation. It's also a one-stop-shop for buying and downloading images of Asia and photographic prints and canvases for a small donation, which is split between two linked educational and support-aid charities.
All our winners and finalists are invited to download their badges of honour here.
For your blog to be considered in the following upcoming categories, contact [email protected]:
Top 10 Overland Travel Blogs
Top 10 European Travel Blogs
Top 10 Wine Tour Blogs
Most Humorous Travel Blogs
Most Controversial Travel Blogs