Your guide to Washington: 5 things to do in DC for free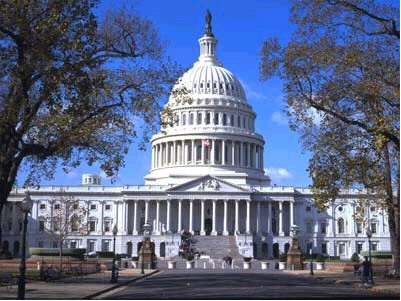 Did you know there are around 28,700 hotel rooms in Washington DC alone? It's no wonder the United States capital attracted more than 17.9 million visitors last year. But if you're one of the many travellers planning a visit to the home of the White House this year, then bear in mind that it can prove very expensive – unless you know where to splash out and where to scrimp and save.

With this mind, we've rounded up some of the best things to do in this fantastic city for free. That way you'll be more flexible on paying a little extra for top rate accommodation without having to worry that you won't have enough dollars to see the sights.
1) Visit the White House – home to the President of the United States
No visit to Washington would be complete without taking in the majestic White House – now home to President Barack and wife Michelle O'Bama. Guided tours of the President's residency are free but are, of course, always in demand. Make sure you get there as early to avoid waiting in the inevitable long queues. Never underestimate the large crowds which line the streets daily in a bid to see the city's most notable building. And who knows you might just spot the famous pair.
2) Get along to Ford's Theatre – death scene of Abraham Lincoln
Take a tour of Ford's Theatre and pay homage to former president Abraham Lincoln, who was assassinated there on one fateful night in 1865. Admission to the museum is free and expert staff are always on hand to explain more about the history of the building, including what happened on that momentous night, which changed the course of the future.
3) Tour the United States Holocaust Memorial Museum
Although the United States Holocaust Memorial Museum is free, it's best to book ahead because it, too, is always chock-a-block with tourists and avid historians. It tells the poignant tale of life as a Jew during the rise and fall of the Nazis in the 1940s and will take you on an incredibly moving journey. But, be warned, it's not for the faint-hearted or younger children.
4) Take a view of the Pentagon
Be one of the lucky few to see inside the well-protected Pentagon – workplace of some of the USA's top ranking military officials – for free no less. Most of the building is still kept top secret, of course, but you can meander the corridors and brush shoulders with some seriously influential military personnel as they to and fro within the building while going about their daily business. We challenge you not to feel privileged!
5) Pay tribute to JFK at Arlington National Cemetery
Arlington National Cemetery is home to the grave of former president John. F. Kennedy, who's buried here alongside Jackie Onassis and their two children. It's impossible not to be touched and reflect on the famous 60s tragedy in which JFK was shot as he rode with wife Jackie in a motorcade in downtown Dallas. Not only that, but the cemetery is also home to the Tomb of the Unknown Soldier, who rests in peace nearby. It's also free to watch the Changing of the Guard.
Before you jet off to Washington, however, be sure to swap your currency for US Dollars well in advance to guarantee the best rates. MyTravelMoney.co.uk compares actual exchange rates on a near-live basis and, in some cases, currency can be delivered to your home address or picked up at the airport.