Top 10 European Travel Blogs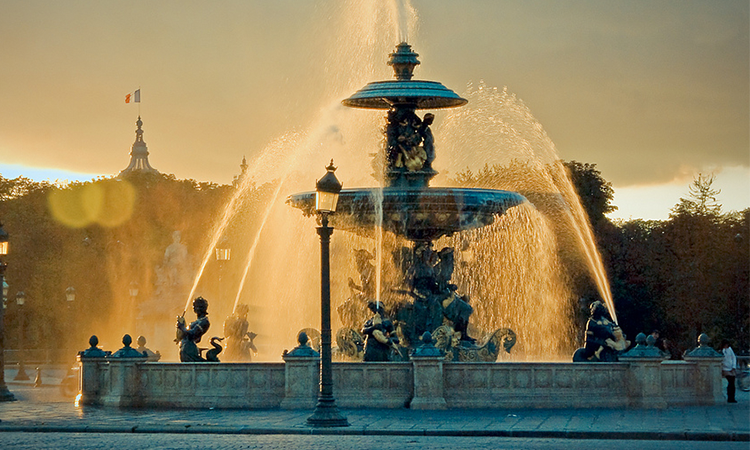 Ah Europe, how we love it so – and so do these bloggers. Welcome to the next round of MyTravelMoney.co.uk Travel Blog Awards in which we celebrate the Top 10 Europe Travel Blogs. It's one of our favourites.
Congratulations to Tom Sweeney's Travels, Europe A La Carte and Euro Travel Blog, which are our Gold, Silver and Bronze winners respectively.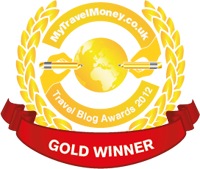 1) Tom Sweeney's Travels – found tweeting @ScottishTom
Tom Sweeney is an award winning travel writer who's read by travel enthusiasts and industry experts alike – having been named Travel Extra Northern Ireland Tourist Board Travel Journalist of the Year in 2011. He specialises in covering the length and breadth of Europe, from the likes of Edinburgh and London to Turkey and Estonia. Occasionally he comments on issues concerning far flung places, like the Caribbean, but Europe is really is forte and, we're guessing, his first love. We love the way in which we can keep up-to-date with his travel-related trips and thoughts via his incredibly easy-to-navigate blog, which is as lively as it is well written. We can't wait to read Tom's next post and that's why he's our number one.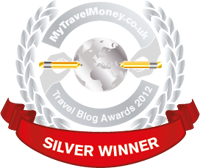 2) Europe a la Carte
We have honoured Europe a la Carte in a previous category but feel it's only just to do so again in this very fitting category. In short, it would be a crime not to honour this brilliant blog which tackles so many issues pertinent to us when travelling to and in Europe. Not only does it cover great destinations, but consumer issues too. Hats off to Karen Bryan, who's a stalwart in the industry. Karen, this time, you're our Silver winner.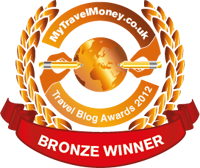 3) Euro Travel Blog
This no frills blog is our Bronze winner thanks, in part, to its simplicity. There are lots of categories to choose from, however, spanning the likes of Spain, Switzerland, France and Germany and covering all manner of European traits like café culture and competitions, tips and features on what to do where. You will find unlikely European pursuits popping up from time to time, such as 'One night in Bangkok', but as its title suggests, this blog is really a celebration of Europe. We love its straight-to-the point approach to travel and lack of confusing content.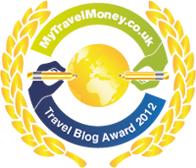 4) Dream Euro Trip – found tweeting @DreamEuroTrip
If you want to know how to plan and budget your Euro trip, then this is your blog. It's a brilliant resource for anyone planning – or already embarking on – a journey to Europe. Here you'll find some great tips, links and stories from those in the know. It's fantastic if you're into music and getting away from the usual tourist talk. But don't just take our word for it… check it out for yourself.

5) Auto Europe – found tweeting @ae_carhire
Although this site primarily offers car hire to European travellers, its tip-packed blog is not to be overlooked – especially if you're planning to drive abroad. You'll find everything you need to know when hiring a car here, along with nifty little features like Top 5 Drives in France and how to Be Savvy When Driving in Spain and a few travel technology posts thrown in for good measure. We're proud to announce Auto Europe as one of our finalists and will be checking this blog out next time we decide to hit the road.
6) City Breaks Guides
We love this blog. Simple as that. Find great European destinations at the drop a hat, easily on the menu bar. Everywhere from the UK and Ireland to Poland and the Czech Republic is covered in this aesthetically pleasing blog, which has us returning time and again to see what's new. If you ever wondered what to do where when it comes to Europe, then wonder no more.
7) Travel Like a Brit
We have also already featured this blog in a previous category but it fits into this one so well. It's a great guide to travelling in the UK and Europe and we just loved its coverage of the Olympic Games. It's no wonder it was honoured in the Top 20 UK Travel Blogs in conjunction with holiday365.co.uk. Now it can add a MyTravelMoney.co.uk Top 10 to its growing list of accolades.
8) Wicked Campers
Yes, this site is selling something but the blog is pretty good. Join the Lynch family who have been travelling, with three teens in tow, to support their father's musical career. The less said the better, just go to http://www.lynchfamilyadventure.com/Lynch_Family_Adventure_v2/Welcome.html and find out what it's all about.
9) Savage Europe
Savage Europe covers great weekend trips to take, compares budget airlines and reviews travel destinations and hotels. It's simple to follow and expertly written. Need we say more? Perhaps not, but we will. This is a great read for Joe Bloggs who wants to discover the joys of Europe – and sometimes on a budget.
10) Susan 23 On the Road – found tweeting @ontheroadto
Join Susan, who initially started out on the Euro trail but, more recently, covers the likes of Oz and everywhere in between. Her blog is complete with maps, superb links and some top advice for anyone looking to do the same. It's a bit of an advertisers' paradise, though, which is largely down to its success, so be sure to read with caution.
Well done to all our winners and finalists in this round, who are invited to download their badges here.