5 New Ways To Approach Travelling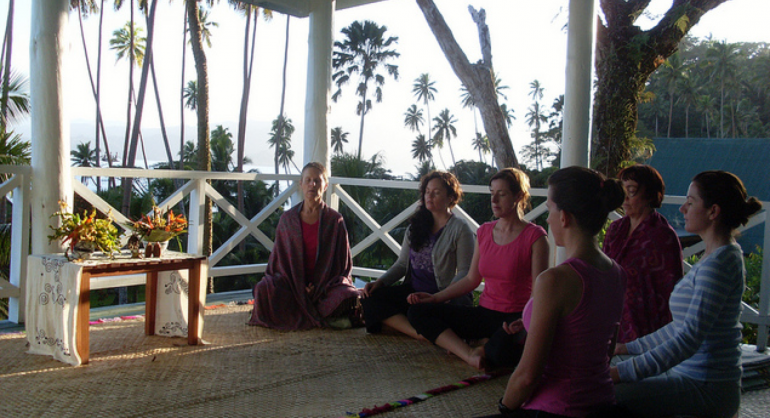 If you're looking for a travel experience that takes you away from the usual metropolis of high rise all-inclusive hotels and packed beaches, there are many travel alternatives out there just waiting to be explored.
The travel alternatives out there give you a chance to travel 'guilt free,' since you'd now be travelling with a purpose. Right? Yes! We've put together a list of a few of these guilt free options.

Make The World A Better Place
If you care about looking after the planet as well as travelling it, you might want to consider using a sustainable travel company. These are companies with community and environmental care at their very core and who work with non-profit making organisations to make a difference to local communities the world over. As a traveller you can also get involved with many of the projects in progress and you'll also know that a good proportion of the money you spend with a sustainable travel company is going to a good cause.

Be An Adrenalin Junkie
If relaxing on a sun lounger and sipping a cool drink is your idea of hell, you'll be pleased to know the adventure holiday market is booming. Thanks to more and more people taking to the skies, the walking tracks, the water and the roads, adventure holidays are easy to come by and come in many varieties. Fancy trekking Machu Picchu or water canyoning in Canada? The list is endless when it comes to quenching the thirst of any serious adrenalin junkie and there is something to suit all ages, tastes and levels of fear.

Take A Sports Holiday
Taking part in a full marathon might not be everybody's idea of a holiday, but surprisingly more and more travel companies are offering sports holidays to their customers. Right now, you can book up for the Paris Marathon, the Flanders Cycle Tour, the New York City Marathon and many other sporting events besides. If you love the idea of running through Times Square, underneath the Eiffel Tower or cycling across Belgium, a sporting event combined with time for relaxation and lots of sightseeing could be well up your street.

Everybody Say "Ommmmm"
For those looking for true enlightenment, inner peace or even just to find themselves, a meditation and yoga holiday could be the perfect remedy to 21st century stress. With our modern day gadgets, busy lives and hectic schedules, taking time out from the world can be a challenge. A personalised yoga experience could be just what the doctor ordered to rebalance your body, refresh your senses and introduce a sense of inner calm. Whether you are looking for a luxury spa or a woodland retreat, there is a yoga and meditation holiday just waiting for you. Just don't forget to set your mobile phone to silent!

The Finer Things In Life
If you simply cannot bear to be without your creature comforts and only the best will do, a luxury holiday is your only option. When it comes to booking a decadent holiday where money is no object, forget the world being your oyster. It's your pearl! From staying in a 10 star hotel in Dubai to rubbing shoulders with the rich and famous in St Tropez, there are so many ways to experience an exclusive holiday. Just be prepared for a few jealous comments if you decide to post your snaps on Facebook!

Eat The World
If food and travel are both big passions of yours, then why not combine the two with a culinary holiday? Fancy cooking a rustic feast al fresco in Tuscany? How about cooking up a storm under the stars in Kenya? Culinary tours are becoming more and more popular with holidaymakers looking for something a little different and provide real food for thought if you love cooking and most importantly, eating. Choose from a range of cooking classes, tasting sessions and even a foraging holiday that will show you what's good to eat (and what's best avoided) in the great outdoors.