Top 5 Campsites in France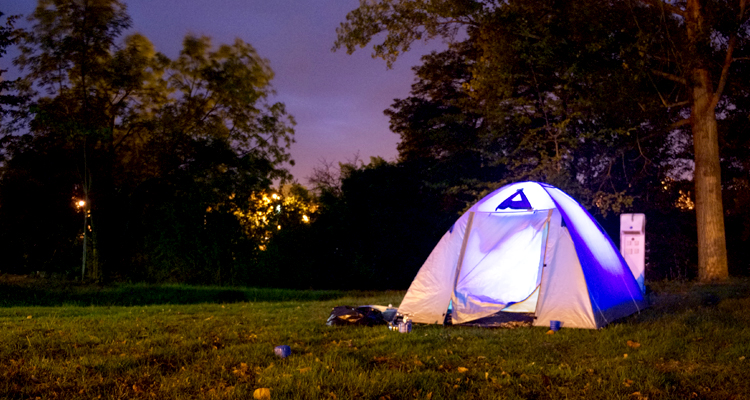 Not just for families, camping is great fun for couples and large groups alike. Although the UK offers some great camping locations, sometimes the weather just doesn't quite hold out for an entire weekend of sun. That's why we've located the top 5 camping sites in France; a beautiful, cultural country that sees sunshine from as early as March through to September.



Offering beautiful countryside and a far warmer climate compared with the UK, France really is a top destinations for all campers. So whether you are travelling with a large group or just want to get away for the weekend with the family, we have put together the top 5 campsites in France to help you pack your bags and set off in no time for a top camping trip.
Le domain des Ormes, North Brittany
Transformed in to one of France's finest campsites, the site of a 13th century chateau has been awarded 5 red tents by Michelin. With an on-site gold course situated on a hill and a pool complex compromising of 3 pools and a fishing lake not to mention horse-riding and bicycle hire the sites reall does have something for everyone.
Camping Kervilor, South Brittany
A family run site 2km from the beach and located in a rural setting. Surrounded by trees and flowers, the site is a quieter alternative to beach campsites. The campsite is particularly recommendable for larger groups, offering a lot of pitch space and the evening entertainment certainly attracts many campers to this site.
Camping Sequoia Parc, South West Coast
Surrounded by vineyards and fields of sunflowers, the Sequioa Parc instantly charms campers with its colourful entrance and pretty flower borders. Situated on the grounds of a chateau, the outbuildings have been transformed to create a beautiful bar and restaurant offering full menus. A perfect location for a summer getaway with a beautiful palm lined pool for kids to clown around in. If you're after a day off-site, you can even hire a bike to explore the beautiful country roads.
Les Gorges du Chambon, Poitou -Charentes
Located on a river, this campsite allows campers the possibility to rent out tents, mobile homes, apartments and bungalows and features an on-site playground to allow kids to relieve some energy. This campsite is particularly popular with sporty holidaymakers, offering guided walks and various cycle routes. With an evening entertainment programme, outdoor pools and bars and restaurants with full menus, this campsite is a great place in a fab location.
Château de l'Epervière, Burgundy
Situated in woodland in the heart of the Burgundy region, this attractive site offers spacious grounds, great for pitching larger tents and letting the kids explore. For those that prefer a touch of glam, an on-site sauna and Jacuzzi make for ultimate de-stress and chill out time. During the day, campers can hire a bicycle and explore the perimeter of the duck lack while the cosy bar offers regular wine tasting sessions in the evening
We hope you have found these top 5 camping sites in France helpful and wish you a great time on your trip! As always, if you have any questions, please feel free to tweet us @MyTravelMoneyUK or email me at [email protected]
Written by Sofia Kluge on Google+