How to fly like a professional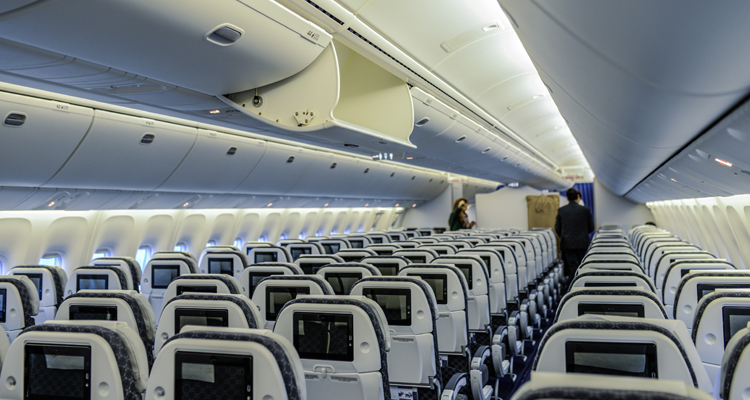 Perhaps you've booked a weekend city break in Prague or maybe you're even escaping on a long getaway to Thailand, wherever you're travelling to, you'll want to make sure that your flight is just as relaxing as your destination! So, from savvy apps to combating jet lag, we've put together our top tips to help you fly like a professional.



Hi there and welcome to another episode of MyTravelMoneyTV. With holidays becoming more affordable and people far more willing to take that well-deserved break, becoming flight aware and travel savvy is becoming increasingly popular. Today we are going to share some tips with you on how you can minimise the hassle of flying and how to make that flight just as relaxing as your destination so you can fly like a true pro.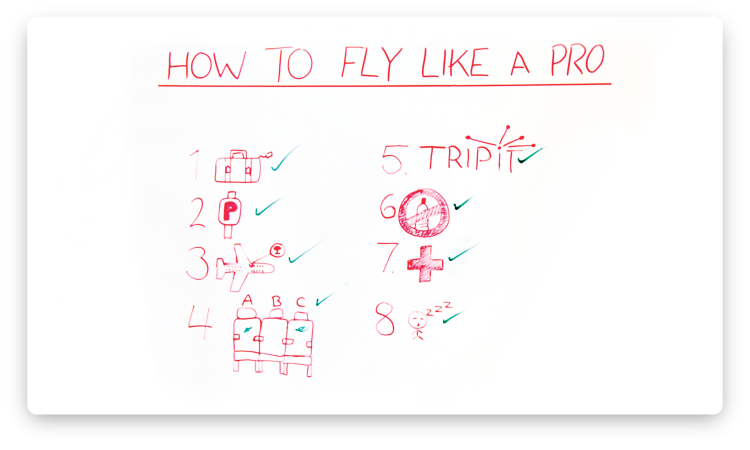 Savvy suitcase purchasing
Thinking of purchasing a new suitcase this year? Hard or soft sided? A hard shell can add 10lb in dead weight but adds protection and security to the contents. On the other hand, a soft-sided case will look smarter for longer and is less bulky when storage size is limited. Don't forget, 70% of suitcases at baggage collection are black. A coloured strap or ribbon on the handle of your suitcase will make it much easier to recognise.
Pre-book in order to get the best deals
In order to maximise your travel money, it is always advisable and best to plans in advance by pre-booking! Things such as airport hotels and airport parking can be very costly if booked last minute. Using MyTravelMoneyExtras will find you the cheapest deals, saving you up to 60% on all airport parking and hotels across the UK leaving you with more spending money.
Best plane seats
When flying, we're quick to compare best flight days and times, but have you ever thought about comparing seats? Using SeatGuru is your best resource for finding the best seat on any prospective flight. Simply enter your flight number and date of flight and it comes back with a full seating map providing you with much more than an aerial overview. It will tell you which seats are "undesirable" or even too close to the bathrooms.
3 for 2 on plane seats
If you are traveling with someone else, a good tip is to book one window and one aisle seat in the same row. This increases the chances that no one will purchase the middle seat and you'll have more room when you fly. People are less likely to choose a middle seat when they travel by themselves and if someone does purchase the seat, you can be the hero that offers them one of your window or aisle seats. It's a win-win situation!
Organise your info with TripIt
Ditch the post-it notes and insert all of your confirmation and reservation numbers into one of our favourite travel apps, TripIt. It is ideal for any stage of the travel planning process. If you have not yet started booking anything, TripIt can automatically scan your e-mails to retrieve booking numbers and confirmation codes, which it then uses to build your itinerary. What you get is an organised travel plan that you can access from your mobile device.
Only liquids are banned in security, not food
Budget airlines make extra cash by flogging snacks to hungry flyers at sky-high prices which could easily undo those savings on your tickets. However, as it is only liquids that are banned at Airport security, you can plan ahead and bring your own provisions with you. Not only does this save you a few pounds but you can snack if your flight is delayed!
Stay healthy on the long-haul
When on a long-haul flight, stay healthy. To ensure you stay hydrated, eat lightly and avoid drinking coffee or alcohol. To prevent the rare risk of developing Deep Vain Thrombosis, take short regular walks up and down the aisle and when seated, flex and rotate ankles.
How to sleep through your flight
If you have booked one of those dreaded night flights or want to start your jet-lag recovery early, take two hints. Eat a meal at the airport and take a prescription sleeping pill after take-off. Don't take it before you're airborne or you might have problems should the plane have to return to the gate.
So we hope you have enjoyed these tips and wish you the most relaxing and hassle-free flight so you can have the holiday you deserve. If you have any questions feel free to email me at [email protected] or tweet us @MyTravelMoneyUK
Written by Sofia Kluge on Google+