Collection Or Delivery? What's The Best Way To Get Your Travel Money?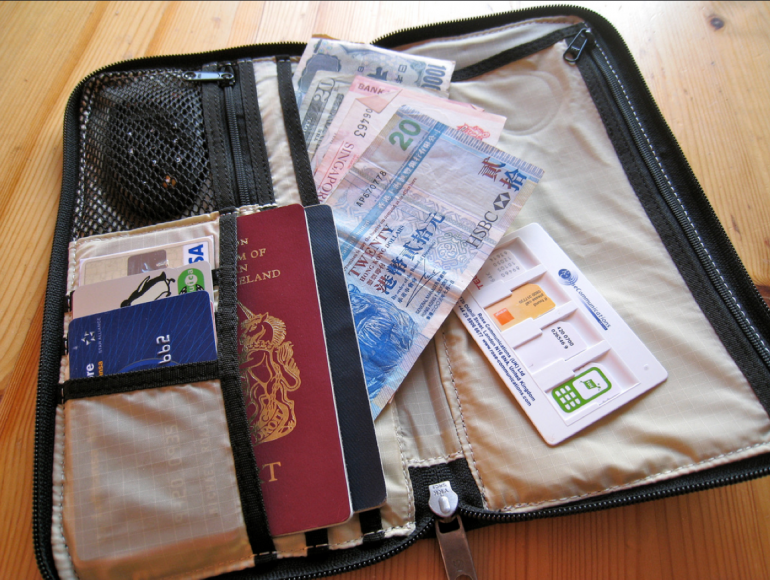 When it comes to ordering travel money we have never had it so good. The Internet especially has made it easier than ever to place an order for foreign currency without having to face the long queues in the bank or bureau de change.
The choice of options when it comes to physically getting your hands on your foreign currency once you have placed your order is quite varied. Many money transfer companies offer delivery or collection options although these vary from company to company.
Knowing what your options are and which suits you best is incredibly important, which is why we're here to help!

Collection In Person
Which currency collection or delivery option you choose will largely depend on convenience and timing. For example, if you need your currency in a hurry and you have a foreign currency exchange company near you, you may want to collect your currency in person.
However, it's worth knowing that you may not be able to simply walk in and pick up your currency. Travelex usually requires a minimum of 4 hours notice to get your money ready, and for online ordering and airport collection, Moneycorp requires a 24 hours notice. These are two of several options you have for in-person collection.
You may also be charged a fee for collecting your currency in person. For example, Travelex charges £1.99 for any amount under £100 and your local bank may charge you more. It is always worth reading the small print or asking if there will be any charges for reserving and collecting currency.

Airport Pickup
Airport pickup sounds like a great plan in theory. You can simply order your currency online or over the phone and then pick it up on your way through to the departure lounge. The only problem is you have been stuck in traffic on the way to the airport, you need to rush to your departure gate and you have no time to pick up your cash. This is a common scenario and one that could leave holiday makers paying more for their currency at their destination or depending on the destination, struggling to find a currency exchange service at all.

Door To Door Delivery
One of the most convenient ways to get your foreign currency is to choose the delivery option. Your currency will be delivered to your door on a day of your choosing or even the next day.
When it comes to currency delivery charges these can fluctuate quite a bit between FX companies. For example, Travelex will deliver for free if you order over £500 of currency, but they start charging as soon as you go below this amount. It's £3.95 for orders up to £300, but you can nominate your preferred day of delivery. Moneycorp offer the same free service on orders over £500 (£4.95 for orders below £500), but if you want a Saturday morning delivery it will cost you an eye watering £18.50. So keep those deliveries to weekdays if possible!
Add administration fees, credit card fees and other costs and you could be losing out. Again, it pays to check over all small print and to ask outright what charges you will be expected to pay.

Why Pre-Ordering Is The Best Option
At the time of writing, buying €500 on the fly at Heathrow airport would cost you £440.88, but ordering the same amount online through Moneycorp and picking up at the airport could have cost you just £404.17. That's a huge saving and it only takes a few moments to compare the current currency exchange markets on My Currency Transfer.

Remember, The Exchange Rate Is The Most Important Cost
When choosing a currency collection or delivery option, it usually comes down to timing, convenience and cost. The cheapest method is usually collection, but the most important number you should be concerned with is the exchange rate you are getting. Just because you are getting your currency delivered for free doesn't mean you got the best deal on your currency exchange.
We're here to make it easy for you! Shop around for the best currency deals and find the right collection or delivery service that suits your needs and your budget.