How to get access to Airport Lounges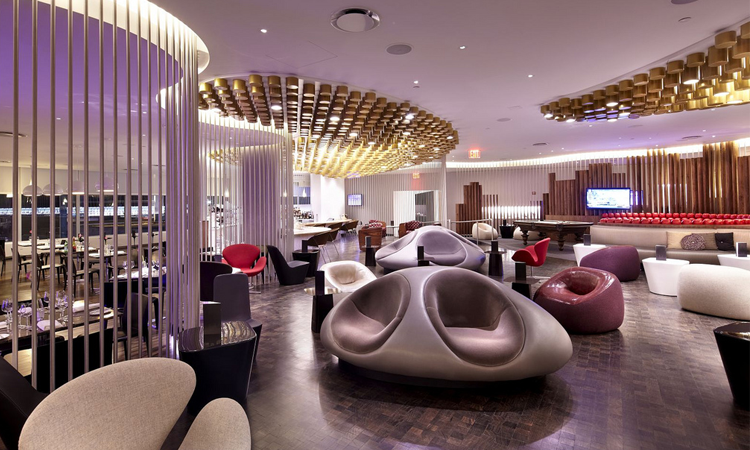 Airport Lounges may seem like a thing of luxury to you, an exclusive way to travel and only available to VIPs. Not quite the case. Today's video discusses not only what some of the main benefits are that you can find in Airport Lounges across the world and some of our Top Tips on how you can get access to them. We have considered both budget and First Class travellers so that next time your sitting at London Heathrow or Gatwick, you'll consider getting that luxury pre-flight treatment you deserve.


Hi there and welcome to another episode of MyTravelMoneyTV. So today I'm going to talk about Airport Lounge access, what the benefits are and some of our insider Top Tips to getting in. You probably envision Airport Lounges at the likes of Heathrow and Gatwick to be something exclusive, brimming with VIP's and costs being sky-high. Well before I begin, you'll be pleased and probably surprised to know that Airport Lounges are not that exclusive, cater for budget travellers and prices are pretty agreeable.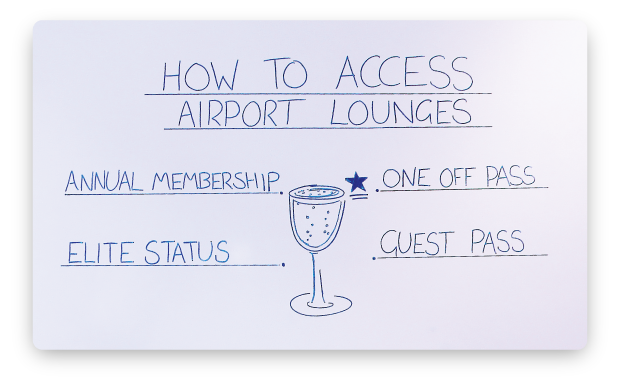 So what are the benefits?
There are just so many! Firstly, the lounges offer large comfortable chairs, TV's and newspapers in an abundance of languages to keep you entertained while waiting for your departing flight. Computers, Wi-Fi access and power sockets are all available so you can get on with work if you're on business or even just checking Facebook. The best aspect of taking advantage of Airport Lounges are the food and drink available. Most lounges have an open bar so you can drink to your heart's content and snacks and often buffets are available to all passengers. With departure hall café and restaurant prices being so high, lounge access could actually save you money as it sometimes works out cheaper.
So how can you get access?
There are a few options. You may have never even considered it before but it's quite straightforward and like I said, not too pricey either.
Membership
Many companies offer annual memberships and with an annual fee you can turn up for any flight as early as you like knowing you can relax in the lounge at your convenience. Next time your flight is delayed, you can look forward to the luxury of the lounges as opposed to the stuffy departure halls. We recommend Priority Pass, serving over 600 lounges worldwide with annual membership prices starting at just £69.
One-off pass
You don't have to be a member to get luxury treatment, and can buy a pass as and when you need it. Perhaps you get to the airport early and have time to kill or just want to relax in style to prepare for the long-haul. One-off passes are great for budget travellers as well. With the launch of MyTravelMoneyExtras you can book in advance and get up to 60% discount off your airport lounge access which is a brilliant saving and you rest assured knowing that your airport lounge is booked and ready on the day of your flight.

Get Elite Status
Most Frequent Flyers programmers offer Lounge access to their loyal customers. If you fly regularly it is absolutely worth joining a programme if you haven't already done so, and then maintaining those air miles so you can obtain elite status. When you travel with a Star Alliance member airline such as Lufthansa or Swiss Airlines, Gold status allows you to chill out and relax in over 1,000 airport lounges worldwide regardless of what class you travel, so it's great to start racking up those miles.
Go as a guest
Most membership passes allow you to bring a guest in with you. So if you're travelling with an annual member or someone with elite frequent flyer status, make sure that they take advantage of it and bring you in with them! You could always hang around outside the lounges and ask passengers entering if they'll take you in a guest too. Cheeky but it works!
So as you can see, there a number of ways to get access to Airport Lounges and with prices starting at just £14 per entry if not free, you can get luxury without paying luxurious prices.
I hope you have enjoyed this video and be sure to follow us on Twitter @MyTravelMoneyUK for the latest travel tips and top money saving tips.
Thank you for watching and goodbye.