Top Money Saving Tips in Morocco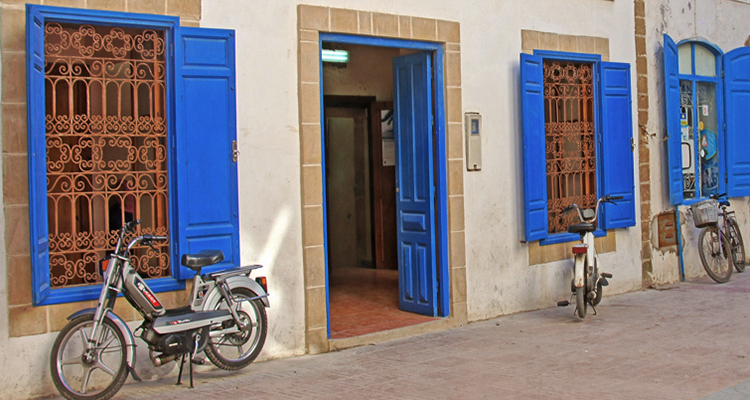 Morocco is rapidly becoming one of the most popular travel destinations offering a range of trips from mountain trekking to sheer luxury. Trying to get used to a new currency can often be quite intimidating especially in the busy souks of Marrakech and Fes! In order to help you manage your money and spending habits in the country, we have compiled a list of our very own Top Money Saving Tips in Morocco.

Hi there and welcome to another episode of MyTravelMoneyTV. Morocco is currently one of the Top Travel Destinations for family beach breaks to Agadir, trekking trips through the Atlas Mountains and culture and food experiences in Marrakech. The local currency in Morocco is Moroccan Dirham, and as it can often take time to get used to a new currency especially in such a different environment, we have created a list of the Top ways to save money when in Morocco!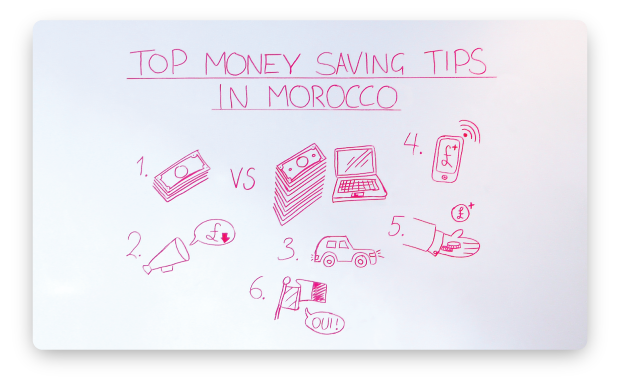 Buy your travel money in advance
As with any currency conversion, it is always best to convert your money before you travel. There are some great online currency comparison websites which can get you the cheapest deals on your Moroccan Dirham and will even deliver it straight to your door. Whatever you do, don't leave it last minute to the airport bureaus as they add mark-ups of up to 10% on the true exchange rate, giving you unfair deals on your travel money.
Always Haggle
You will most probably visit a few souks during your time in Morocco. These are the permanent markets that line the small alleyways in cities such as Fes and Marrakech. Souks sell some of the most beautiful things in the world and you are guaranteed to want to buy at least something even as little as a souvenir. However, at an initial high price. If you find something you like, think of the price you would be willing to pay before you start haggling. The aim is to try and go down at least 50% of the price you are initially offered. Another handy tip is to pretend you are leaving the next day and don't have many dirhams left. If they want your business they will make exceptions and often go down to 80% of the original price.
Book your car rental on arrival
Again, mastering the art of haggling can save you a lot of money on getting around Morocco, particularly on car hire. Usually planning ahead and booking via the internet will save money but when visiting Morocco you can usually bring down the price of car rental substantially. There will be a number of large International and Independent car rental services on arrival at the airport that can offer you cheaper travel round the country. Driving around Morocco is pretty safe but some older roads can be a bit treacherous with sand-covered pot-holes so do take care when driving.
Avoid data roaming
As with any trip abroad, data roaming will rack up enormous bills so take care and consider how you will communicate with family or work whilst in Morocco.  Being one of Africa's richest countries, it is pretty wired up and most hotels offer complimentary Wi-Fi service, however if you are out and about, there are a plethora of Internet Cafes and Teleboutiques at your disposal. Of course you can always look in to getting an International SIM Card prior to travelling to make cheap calls abroad, just contact your service provider in advance to find out what's available.
Tipping etiquette
As in most countries, tipping is expected and common courtesy in Morocco. The standard amount is 10% which is a minute amount compared to the mere 50p you pay for a Mint Tea in a Café there. Try and always keep some change on you, as prices are often rounded up for tourists so they can pay in notes but this often leaves you with a severe lack of change. Also try and be cautious and double check your bill as service charges are occasionally added in advance.
Learn some French phrases
The main language spoken in Morocco is Arabic but the majority of people will also speak French as a second language. Learning some conversational and useful phrases in French might not directly save you money but it will help you when haggling or trying to discuss any issues on your hotel or restaurant bill.
I hope that you have enjoyed this video and I wish you the best of luck and fun on your trip to Morocco! If you have any questions or comments be sure to follow us on Twitter with the @MyTravelMoneyUK handle!
Written by Sofia Kluge on Google+