Where is hot and has good holiday deals in May?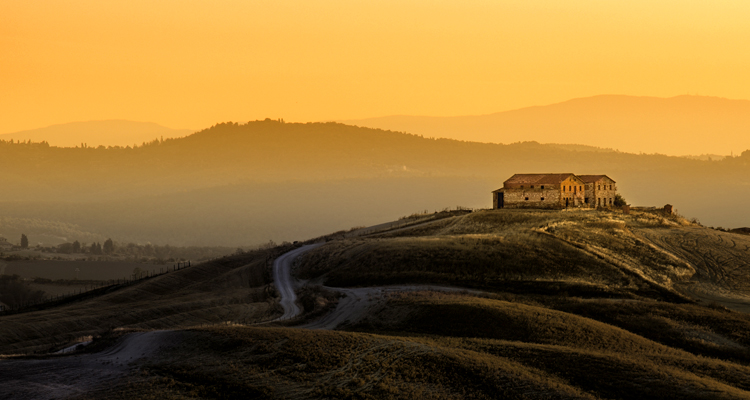 No doubt you're as sick of the British weather as we are, and we're quite certain you've been thinking about which destinations are currently basking in sunshine. That's why, we've done the research and have put together a list of the top 5 destinations that are both hot and provide some good holiday deals in May. From top tips on where to stay and what to watch out for while you're there, we bring you our MyTravelMoney Top 5 list of where is hot in May.



Hi there and welcome to another episode of MyTravelMoneyTV. We don't know about you but these spots of sunshine in the UK are just such a tease! We want the works, to be able to lie in the sun and sip on Pimm's without it being over in 2 hours! Luckily there are some great places you can escape to in May to make sure you get not only a generous dose of vitamin D, but also that break that you deserve. So here we go, the top 5 places with the best deals in May.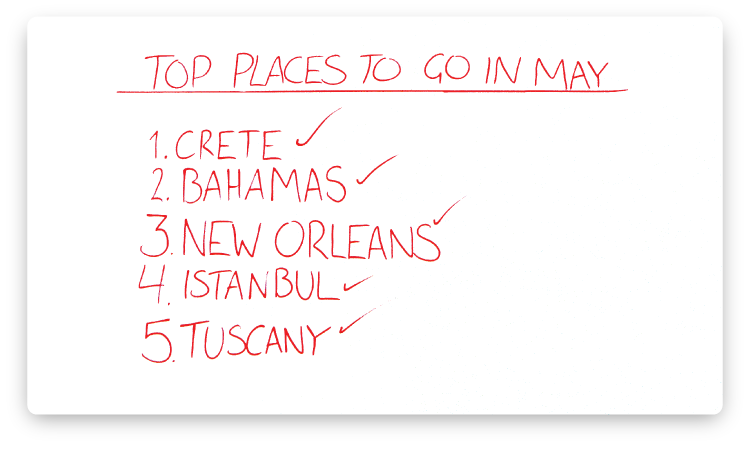 Crete, Greece
Want to escape the rate race in the UK but avoid the crowds of mainland Greece? Then Crete is the perfect place for you. The lower coast is the southernmost part of Europe and with quaint villages and silence created by imposing mountains, you'll find yourself laying in the sunshine on an island that seems lost in time. For a day out exploring the culture of Crete, we recommend visiting an abundance of old monasteries and churches dotted around the island, and definitely tasting the rich yoghurts and local cuisine at a roadside tavern.
Bahamas
Who isn't tempted by a string of islands scattered among the turquoise seas of the Caribbean. Why's it different from any other island? The Bahamas offer white beaches, great diving spots and historic villages. If you're looking for something a little more adventurous, there's a plethora of water-sports to try your hand at. From sailing to fishing or even the local pastime of bonefishing, the Bahamas has plenty to keep you occupied.
New Orleans, USA
Now Orleans is a great place to visit any time of year but we particularly love it in May. Not only can you enjoy the sun and avoid the hot and sticky humid months, but it's also the month of the fabulous ten day cultural Jazz Fest. This great festival celebrates genres from jazz to blues to rock and rap. What do we recommend in New Orleans? The cocktail culture! New Orleans has laid claim to the Sazerac, a stiff drink of whiskey, bitters, sugar, absinthe and a twist of lemon. Great after a long day of seeing the winding Mississippi or sampling beignets, the popular New Orleans Creole desert.
Istanbul, Turkey
Fabulously Eastern with shimmering mosques and heavenly vistas, Istanbul is just wonderful for a romantic break, particularly in May. It's not all history and and culture though, Istanbul is becoming the new hotspot for glamorous bars and restaurants. If you only see one thing, make it the Aghia Sophia, the Byzantine cathedral turned mosque and now a museum. Dominating the city skyline you'll be doubly impressed by its luxurious interior.
Tuscany, Italy
For unspoiled, beautiful landscapes, culture to keep you nothing but occupied and cuisine to make your mouth water, Tuscany has it all. Think beautifully restored ancient farmhouses, medieval hill-top villages and of course the beautiful cities of Florence and Sienna. Foodies love Tuscan food and the local wine is just exquisite. It is the perfect landscape for exploring, particularly outside of the hot and crowded summer months.
So we hope you've enjoyed our video and wish you a wonderful May wherever you decide to go. If you have any questions please do not hesitate to tweet us @MyTravelMoneyUK
Written by Sofia Kluge on Google+