Foreign Currency Rate Sales With MyTravelMoney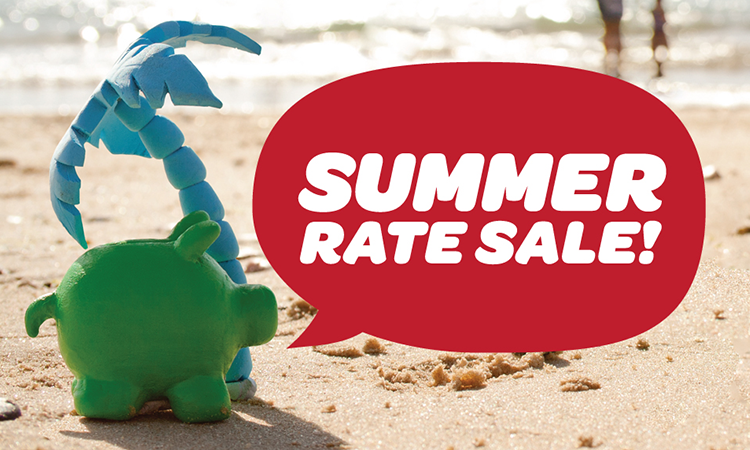 Good news for Brits travelling abroad. MyTravelMoney is proud to unveil a summer of rate sales from our listed panel of partners.
Ongoing Foreign Currency Rate Sale Details – LIVE Leaderboard
– Compare travel money & find the best travel money rate sales today. You can take advantage of the ICICI, TravelFX, Post Office & other special deals. Every time there is a rate sale, we'll highlight in red underneath our main comparison tables.
Thursday 20th June, 2013
ICICI Bank Travel Money team are putting on a 24 hour rate sale for the following three currencies: Australian Dollars, Croatian Kuna and Canadian Dollars. –  Rate sale starts 9am on Thursday 20th June, 2013.
–  ICICI Bank Travel Money Rate sale ends 9am on Friday 21st. If you buy more than £500 worth of travel money you will be entitled to a £10 voucher to use at Indra Travel for flights, hotels & holiday packages.
Ongoing
TravelFX – Preferential Euro deals exclusively for MyTravelMoney visitors. Best rates guaranteed
MyTravelMoney Expert View On Foreign Currency Rate Sales
The ICICI, TravelFX & Post Office Travel Money rate sales definitely provide excellent value for customers. Buying travel money online always works out overall cheapest. In our mind, every Brit should say ' bye bye ' to the dreadfully expensive airport bureaus where you can encounter exchange rate markups of 10% plus.
However, always keep in mind, a 'rate sale' and how competitive the sale is, is always relative to what is out there on the market. Before you dive in, compare like for like the exchange rates on offer from a variety of different travel money providers.
Have a great holiday!