Interview With Tom Sweeney, Travel Blogger Extraordinaire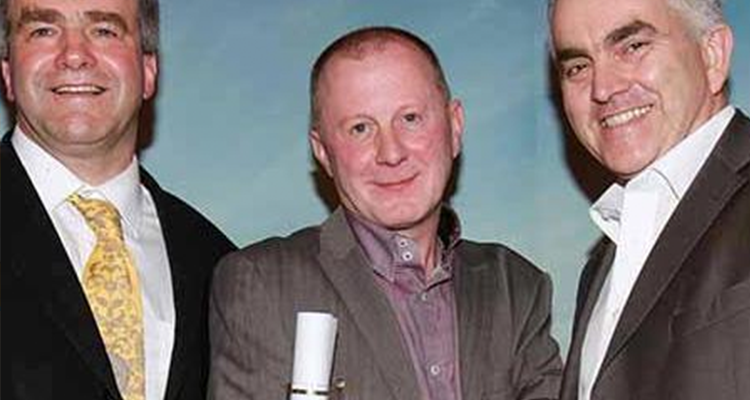 At MyTravelMoney.co.uk, we absolutely love networking with the travel blogger community. So today, we could think of nothing better than taking some time out to speak with award winning travel writer, editor and scriptwriter Tom Sweeney (and darn good bloke!). Tom was the former travel editor of the News of The World and can be found blogging at Tom Sweeney's travels
1. How did you get into travel writing and become travel editor of the Irish News Of The World? (Tom has moved on since)
The editor decided he wanted to launch a weekly eight-page travel pullout — starting the following week. Eight pages of destination articles with fact files and stunning photos is a tall order when you have just a few days to put it all together, but I was lucky in being friends with Eavanne Ryan and Michael Collins of Travelmedia.ie who came to the rescue. If it hadn't been for them it wouldn't have happened. The pullout was a great success and went on to win press awards. Sadly, the News of the World closed, but my stint as travel editor was hugely enjoyable while it lasted. I now write destination articles for several print publications and longer, more in-depth features on my blog
2. How often do you travel, Tom?
Usually a couple of foreign trips a month. When I'm at home in Ireland I try to fit in as many long weekends as possible exploring cities and wild landscapes, especially on the west and north coasts. I've lived in Ireland for 18 years, but there's always something new to discover each time I set foot outside of Dublin.
3. Who do you travel with?
I normally travel solo, though I've been on many enjoyable small-group press trips with colleagues — it's a great way to make new friends. However, I do prefer travelling on my own, ignoring the guidebooks and going off the beaten track to explore. I usually end up lost, but that has often led me to finding the most marvellous neighbourhood restaurants and bars where tourists are a rarity. I've never been shy, so I'll sit down and talk with the locals for hours on end. I don't recognise language barriers — a willingness to engage, a smile and a spattering of the local lingo ("thank you" is the most important word) are all you need to communicate.
4. What kind of traveller are you? Describe yourself in five words.
Curious, adventurous, sociable, hungry, thirsty.
5. What's been your favourite destination so far and why?
On the recommendation of a Polish friend in Belfast I visited Krakow for the first time in September 2009 and stayed at a little hotel called Globtroter near the main square. I've been back two dozen times since and I always stay at Globtroter. Krakow escaped the bombing of World War Two that flattened so many Polish cities, and it's a joy to behold, stunningly beautiful. Best of all, the people are super-friendly and welcoming, Polish cuisine has me in raptures and beer is very cheap.
6. What's been the most surprising destination? Can you explain?
Jordan. I thought it was going to be a one-trick pony — see Petra and you've seen Jordan. How wrong I was. Granted, viewing the Treasury at Petra was worth the trip alone, but this amazing desert country kept throwing up one eye-popping marvel after another. I've written about them on my blog, but I must give special mention to the weird and wonderful experience of floating like a cork in the Dead Sea while caked in mud. It's simply impossible to sink. Great fun, and a must-do.
7. What has been your worst travel experience?
I've been very lucky in having travelled for years without suffering any major mishap. I did get stranded in Porto when Eyjafjallajokull erupted, but that just led to a new adventure. Unable to fly west and unwilling to sit around in the airport, I hopped on a plane to Girona, 60 miles northeast of Barcelona. I lived in Spain for 11 years but had never visited Girona, which is absolutely gorgeous. I spent the day soaking up the sights (and quite a few beers). Getting back to Dublin two days later involved a flight to Stansted and a bus to Luton, where I spent the night in the airport, but that provided a laugh. A man whose bag had burst spent the best part of an hour cocooning it in heavy duty sticky tape, and when he'd finished he stood back to admire his work (it looked like an Egyptian mummy). That's when he realised his passport was in the bag!
8. How do you normally buy your travel money?
When travelling in Europe I use my debit card at ATMs. In the States, I usually pay for everything with my Visa credit card, but I'll have a couple of hundred dollars in my wallet that I've bought online — I search for the best deal, order my currency and it's delivered to my home. Pre-paid money cards are great too, and also available online.
9. Please share a funny travel anecdote with us.
I was in the crypt of the cathedral in Braga, Portugal, wandering around taking pictures of long-dead bishops' tombs. I turned a corner and there in front of me was an open coffin. Thinking that the occupant was another Church grandee, I got right up close and started snapping away. Two seconds later I was being frog-marched towards the exit by a group of outraged mourners. The old man in the coffin wasn't a Church grandee, he was somebody's granddad — I'd gatecrashed a funeral!
10. What advice do you have for an aspiring travel writer?
Get lost! I mean it — do some preliminary homework on your destination and then throw the guidebook away. Go wandering down side streets. Forget taxis and jump on the tram or the metro. Engage with the locals. Eat what they eat. When you're writing, it's as important to entertain as it is to inform. You need a hook to hang your article on — a colourful character you met, a misadventure, an exciting activity. Don't try to impress with big long words, tell your story as if you were chatting with a friend. When pitching a spec article to a travel editor, include photos. Experiment with unusual angles of famous landmarks and landscapes. But most importantly, if you value your scalp, don't take photos of dead granddads in coffins.
Keep up the great work Tom & thank you for your time today.