Family Friendly Adventures in the Lake Geneva Region of Switzerland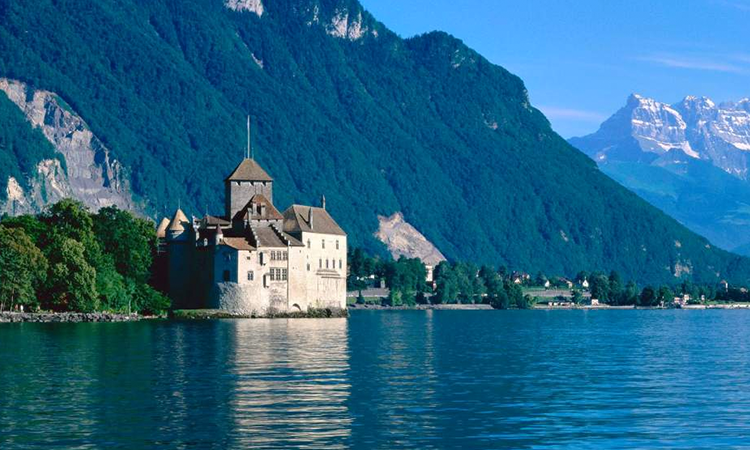 Switzerland has always been the vacation destination of choice for winter sports, but those that need a break from the snow will adore these three top picks for Lake Geneva region day trips.
This winter, travel to the Lake Geneva Region of Switzerland for an exciting array of family activities, including a Hot-Air Balloon Festival, the Playmobil exhibit at the Museum of Design and Contemporary Applied Arts, and the new Pyromin Museum, showing the history and inner workings of pyro technology, fireworks, and explosives.
Winter Alpine Balloon Festival – Château-d'Oex
Those traveling to Switzerland from the 21st – 29th of January have an incredible opportunity to be a part of the annual International Hot-Air Balloon Festival. The location is inspired by the Château-d'Oex launch of the first hot-air balloon to travel around the world non-stop. With nearly 100 hot-air balloons hailing from more than 20 countries, local and international visitors admire the stunning sight of the balloons against the snow-capped Alps. A local museum with exhibits examining hot-air balloon history and a nighttime hot-air balloon display (son et lumiere) make this experience unforgettable for any age.
Playmobil Fab at the Museum of Design and Contemporary Applied Arts
Since 1974, children have been inspired to imagine by the three-inch tall German Playmobil figures. Now, 5,000 have taken over the Museum of Design and Contemporary Applied Arts in Lausanne (mudac Lausanne), offering the history and fun with extensive displays and large playrooms for young visitors to enjoy. This winter, spend an hour or spend a day letting imagination take flight – the exhibit is available until February 12, 2012.
Explosive Fun at the Museum of Pyrotechnology (Pyromin Museum)
Who doesn't love fireworks? First of its kind in all of Europe, the Museum of Pyrotechnology traces the history of fireworks and explosives from the Middle Ages to today. It's location in a former fort adds to the fun, as you see how the Chinese created the first light displays in the 7th century. Discover who invented gunpowder, and explore the origins of space travel in the building's 23,000 square feet. Be one of the first to visit this unique attraction, for an unforgettable addition to your Swiss vacation.
Switzerland offers activities to attract guests of every age and interest. While winter sports still reign supreme, these indoor attractions will warm up even the coldest days. Before jumping into the family friendly adventures waiting for you in the Lake Geneva region of Switzerland, go to MyTravelMoney.co.uk and buy swiss francs online.