A helpful free guide to Paris brought to you by MyTravelMoney.co.uk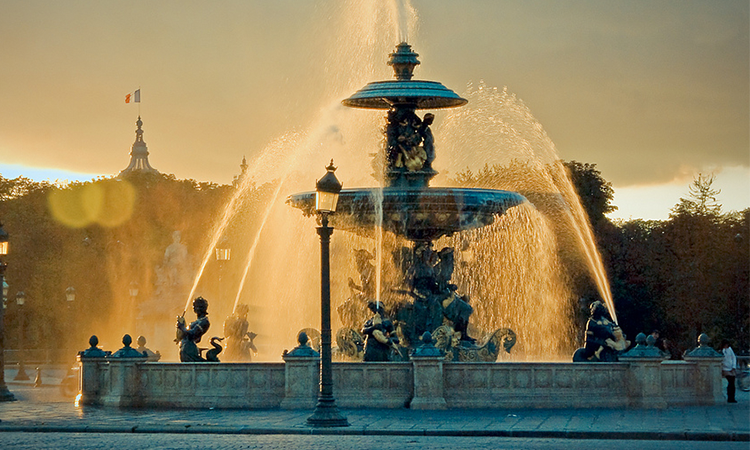 With the summer coming up we're all thinking about taking a break and jetting off to a relaxing paradise. With Paris now being thought of as the city of romance along with its high status in the art world, it's no wonder Paris attracts millions of Brits each year. Other than helping you get the best euro exchange rates, we hope to give you a nice overview on a spectacular city. In order to make the most of your travels, read on to see MyTravelMoney.co.uk's list of must-see sites in Paris.
The Pantheon-Paris
Originally built as a church in dedication to St. Genevieve, the Panthéon sits regally on Montagne Sainte-Geneviève. Now a secular mausoleum to important French citizens, it has breathtaking views of the whole of Paris. Among those buried in the Pantheon are Rousseau, Voltaire and Victor Hugo. Aside from the fact that it's the resting place for French greats, it also has some of the most stunning architecture both inside and out.
The Eiffel Tower
The Eiffel tower is probably the most widely recognised attraction in Paris. Located on the Champ de Mars, you can visit the iconic monument and even take stairs or an elevator up to each level. The first and second levels also boast restaurants where you can eat whilst looking out over the amazing panoramic view of Paris. It's a very popular tourist attraction so therefore does attract large crowds but it's certainly worth seeing.
The Louvre
Le Louvre is one of the world's largest museums and the most visited art museum in the world. Probably most famous for the mysterious Mona Lisa by Leonardo da Vinci oil painting that hangs in the museum, it is a must for those with a love of art both modern and traditional. From sculptures to paintings and drawings, the Louvre holds some of the most world-renowned pieces. The building itself like lots of others in Paris has architecture as beautiful as the pieces it carries.
Sacré-Cœur Basilica
A minor basilica, as well as being a roman catholic church, the Sacre Coeur stands regally on the top of the hill Montmartre. Although there are a lot of steps up to the Sacre Coeur (and I mean a lot!) it's definitely worth it as the view from the top of the hill is stunning. It's even more impressive at night when everything is up lit. It has a Funicular which you can pay for a lift to the top if you can't manage the many stairs.
Cinema au Claire de Lune
Every year in Paris around August is the Cinema au Claire de Lune or Moonlight film festival. French films are projected outside in places throughout Paris. It's completely free and a really lovely experience but you have to get there early to secure a good spot. Perfect with loved ones, a picnic and a couple of cosy blankets.
These are just a few ideas but there are many other great things to do in Paris. Make sure to visit the local cafes and patisseries as well as maybe a little trip wine tasting.
MyTravelMoney.co.uk hope you enjoy your holidays!