Top 10 Best Wine Quotes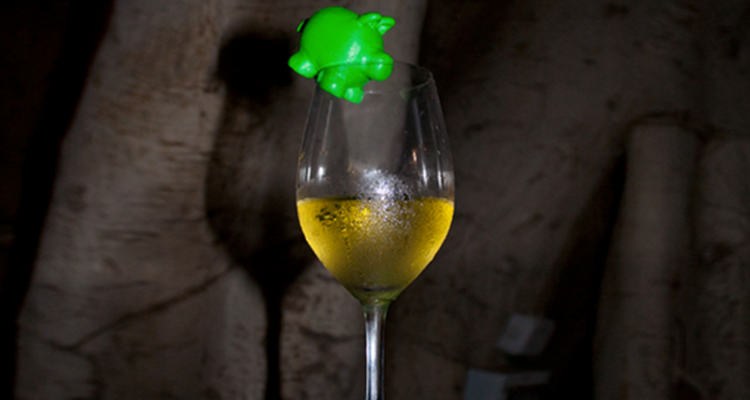 Daniel Abrahams on Google +
Our marvellous, utterly cute & still unnamed (watch this space) MyTravelMoney mascot was extremely sociable last night. So far, his adventures have taken him from London to Tel Aviv. We think he may be getting a little excited. As the picture below shows, our daring piggy certainly had too much to drink. He may have been drunk – but whose asking!
Top 10 Best Wine Quotes
"Beer is made by men, wine by G-d"
– Martin Luthor
"G-d made water. But man made wine"
– Victor Hugo
"She gets to keep the chalet & rolls, I want the Montrachet"
– Forbes in 1996
"I don't know who you are. I don't know what you want. But if you touch this bottle of wine. I will look for you. I will find you. I will kill you"
"For when the wine is in, the wit is out"
– T Becon
"Good wine needs no bush"
– Shakespeare
"I think it is a great error to consider a heavy tax on wines as a tax on luxury. On the contrary, it is a tax on the health of our citizens"
– T Jefferson
"Wine makes every meal an occasion, every table more elegant, every day more civilized"
– T Jefferson
"Wine improves with age. The older I get, the better I like it"
– Said by Many
"Wine is a part of society because it provides a basis not only for a morality but also for an environment; it is an ornament in the slightest ceremonials of French daily life, from the snack to the feast, from the conversation at the local cafT to the speech at a formal dinner"
–  Barths, Roland
"Wine makes daily living easier, less hurried, with fewer tensions and more tolerance"
– Benjamin Franklin
Have we missed any of your favourite wine quotes off the list? All comments & thoughts are much appreciated as always.
Cheers!