Flightradar24 – Travel app of the week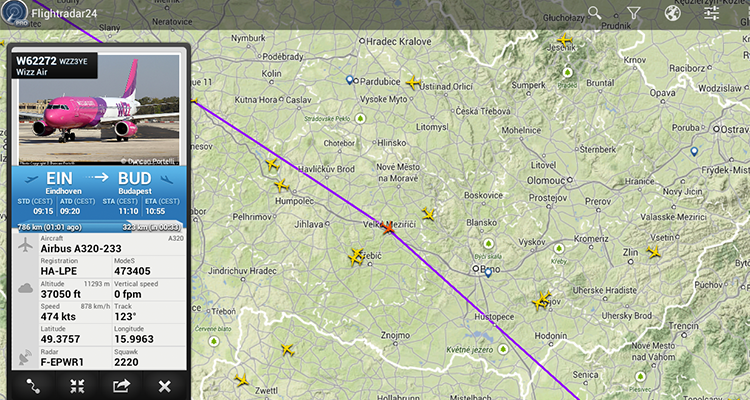 Our latest travel app of the week – Flightradar24 – really appeals to the geek in us and no wonder because it tracks live air traffic.
It means travellers can be the first to know of any delays or whether their trip is running exactly to schedule. But it's also great for aviation anoraks like us who are just curious about where people are in the world.
To get a flavour of this app and how it works, visit the website , which couldn't be simpler to use. Just hover over the aircraft symbol for a flight number and voila – you can see on the map exactly where the flight is and watch its progress in real time.
This clever piece of technology also lists flight numbers, types of aircraft, and many other aviation variables, such as speed and altitude, with the ability to see individual aircraft on the map at the touch of a button.
In short, its main features are:
• Ability to see the aircraft moving in real-time
• An augmented reality view with the means to identify planes flying overhead by pointing the phone's camera to the sky
• Specific flight searches
• Capability to filter by airline, altitude, speed and more
• Flight trails and callsigns shown directly on the map
• Possibility to show different aircraft icons, for different aicraft types
• Images of featured aircraft
Not only that, but the Twitter feed for this app also keeps you up-to-date with delays, diversions and cancellations so you can be ahead of the game before the airport starts handing out its meal vouchers.
Unfortunately, it's not free but, at around £1.24, it's well worth the spend and is available for iPad, iPhone, iPod Touch and Android.