CaseLuggage.com Interview With Retail Director Jon Crossick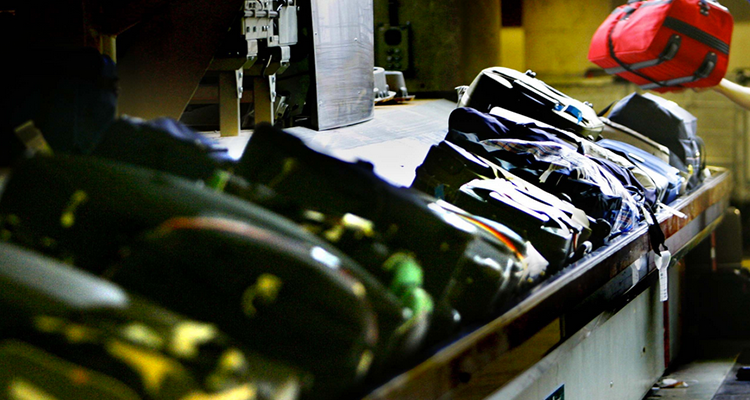 Case Luggage are a very interesting company & have the prestigious title of being official retailer to household name Tumi. We wanted to interview Retail Director Jon Crossick to get the inside track on the background behind CaseLuggage.com.
What is CaseLuggage.com in one sentence?
The leading retailer of premium luggage, business cases, and travel accessories in the UK
How do you differentiate yourself in such a competitive marketplace? What is your secret sauce?
Great service given by knowledgeable staff, and a team of buyers who have been in the business for more than 20 years each. This ensures that we only deliver the best products for our customers to choose from.
What is your target market?
Business travellers and holiday makers looking for great quality products & accessories to travel with.
What are the flagship brands you stock?
Tumi, Samsonite, Mandarina Duck, Brics, Knomo.
Give our visitors a flavour of some of the best selling items on the site?
Tumi remains one of most popular brands, with people coming to caseluggage.com for Tumi carry on cases, and Tumi accessories including iPad covers & electronics. We also have a great selection of carry-cases that meet the current Ryanair restrictions, with people opting for colourful Mandarina Duck cases, or Bric's holdalls.
Are you online only or have retail outlets too?
As well as CaseLuggage.com we have free-standing Case Luggage stores in Guildford & Bluewater. We also operate the flagship Tumi store in Piccadilly, London. We run concessions in Harvey Nichols Leeds, Selfridges London, and one of the largest travel goods departments in the world, in Harrods.
Est in 1923 – that's some track record?
Our current owner bought the original Case store (at that time called Revelation) from the owner's grandson in 1988. That store is now one of Tumi's largest European flagship stores. Next year we will be celebrating our 90th year, something that we are very proud of, so please make sure you visit caseluggage.com or our stores next year to join in the celebrations.
With all the restrictions on baggage allowances, what are your top tips for business & leisure travellers when preparing to pack? Our travel desk features a guide to the restrictions that are placed on travellers, so make sure you know exactly what you are allowed to pack, and the size of bag that you can take as a carry-on suitcase. You can take the hassle out of packing with Eagle Creek packing accessories such as the pack it folder, or pack it cubes.
What's next for Case?
We are looking to re-establish ourselves in major cities, with Manchester and Edinburgh first in our site – this will allow us to offer a more comprehensive country wide reserve and collect service. We are also starting to move in to airport retailing with the first store opening at Gatwick North this December followed by Gatwick South next year.
How do you buy your travel money?
I always order my foreign currency online because I get a better rate by doing so. It is much easier than having to go into a store, and stand in a queue!
(Good to hear, hopefully by comparing on MyTravelMoney ! )
About Case. 
Case Luggage (formerly Revelation) was established in 1923 and is the UK's leading retailer of premium travel goods, business cases and accessories. Case operates one of the largest travel goods departments in the world at Harrods, as well as further concessions in stores including Selfridges, Harvey Nichols and Hoopers. They also operate Tumi's first and largest European flagship store at 170 Piccadilly, the original Revelation site from 1923, as well as other freestanding stores in Bluewater and Guildford. Their website, (www.caseluggage.com) features a range of their brands including Tumi, Bric's, Mandarina Duck & Samsonite. Other brands sold through their stores include Mulberry, Burberry, Paul Smith, and Lulu Guinness.