I lost my travel blogger conference virginity at #TBE12.. and liked it!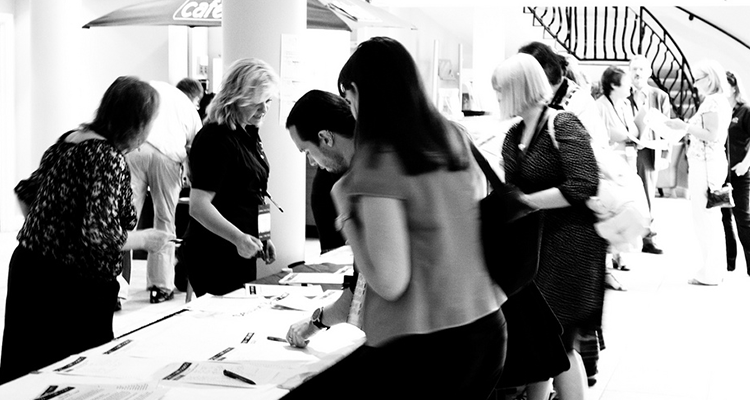 ''What on earth would a travel money comparison site get out of a travel blogger conference? Are you serious Daniel? Get to the tech conferences already!'' said one of my pals. '' Common dude. Its community building. Let me tell you something, I'll be engaging with very important potential influencers!''
Whilst the general perception from the outside was that our motivation was purely a knees up in Genoa, I wanted to make it a personal mission to prove the doubters wrong. Truth be told, as it was our first travel conference abroad, I was 10% skeptical too on how productive this could actually be. I couldn't have been more wrong.
The top 5 messages from #TBE12. 
This post will focus on the similar challenges faced by travel bloggers & an online travel business like MyTravelMoney.co.uk.
1. Focus on a niche, believe in it & crush it!
I haven't seen anyone's metrics or media kit, but it seemed plainly obvious the most successful travel bloggers at TBE12 are the ones crushing it by focusing on a certain area of travel. Take Kash's BudgetTraveller.org for budget travel and Mrs O's MrsOAroundTheWorld at the polar opposite for the more shprawnsy (that's Yiddish for higher end!) audience. Train lovers around the world? Not for me, but Jools' TrainsOnTheBrain is your man.
By focusing on crushing one niche, any type of online business or blog has so much more leverage to close deals and win pitches with relevant partners, advertisers, tourist boards and other relevant parties. Being known as the 'go to place for X' becomes an extremely powerful unique selling point & marketing tool. You become an expert, a maven, trusted and believable.
For us to crush it, we couldn't be generalist and compare against the likes of MoneySupermarket. For us to try and compete with them on car insurance and home insurance would be impossible and pretty foolish. So we like our niche, and becoming the leading experts on foreign exchange. Strategically, we focused on a big niche, with currency being one of the largest traded market in the world!
2. Think commercially from the outset but don't forget where you came from!
In the workshop 'How travel bloggers can work with brands' Jayne Gorman made a brilliant point when she told us how every pitch to tourism boards or hotels is treated like a business proposal. Her media kit is updated twice a week and ensures the stats are presented as clearly as possible. However, Jayne also said she'll minimize her risk of compromising on impartial content by not taking a trip if it doesn't fit into the mould of 40before30.com brand. Highly commendable!
On MyTravelMoney.co.uk, we wouldn't list a company if we didn't feel comfortable using them ourselves. We identified with this approach & that's what we went for on day 1. Why? It protects the integrity of our product and search result tables.
3. Prepare to pivot!
Kash made a great point on being open to the idea of 'pivoting.' I'd imagine this applies to tech entrepreneurs as much as travel bloggers. It's better to fail fast and start again, or take a different direction, than drag on for the sake of it.
We always had the goal of just offering money transfer comparison via MyCurrencyTransfer.com – but we quickly learned we could build a much more complete currency comparison brand with the addition of travel money comparison via MyTravelMoney.co.uk.
4. Building a personal brand is key!
Enter the CrazySexyFunTraveler – a marvelous example of how to leverage your personal brand! No fake, no phony, no hiding behind words. Key to building a successful brand is being yourself and transparent. You don't want to be seen as an actor.
As an online business, we try to do the same where appropriate. My twitter handle is @dan_currency, I want to be known as 'the currency go to man' always open to anyone who just wants to ping over a question related to travel money or international payments. I will always reply personally. When we guest blog o or do mystery currency shops for sites, I put my name to the article rather than hiding behind the company name.
As a matter of fact, we are never going to make travel money the sexiest subject in the world. But we are personally extremely proud of what we do, and know how many thousands of pounds we save people on travel money every day. By being open in the travel community & personally standing behind our brand, we try to build trust and authenticity.
5. Quality over Quantity. Big content projects will pay off versus short termism!
Quality will always, always, always triumph over quantity. It's very comfortable to fall into the trap of keeping it nice and safe, churning out content for the sake of updating your blog every day. However, big content projects will always pay off versus short termism. Big content is ALWAYS worth the risk.
Kash's Luxury Hostels of Europe project is a great example of an ambitious 'big content' project that has the potential of building fantastic buzz and fan engagement. Big content has longevity, creates a barrier to entry and has the power to make a difference.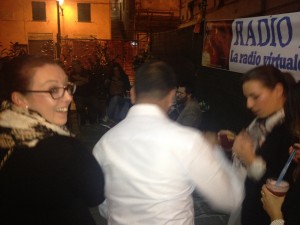 *Kash and Jayne Street Partying Away!
Thank you Genoa, see you next year!!!!!
So Stevan and I set off from Stanstead Airport with Ryanair (much better experience than expected!), with no real agenda other than to learn from talking to everyone & network! We wanted to meet with you all, mingle, see what bloggers want from brands, how partnerships could be formed, and of course, have a bloody good laugh. It ticked all the boxes.
For this to work for MyTravelMoney.co.uk, it can't be a 'one hit wonder.' We need to work hard, keep building relationships, attend more conferences and build our brand equity amongst the travel blogging community. We can't wait!
So… what a brilliant three days in Genoa! Thank you to Michele for inviting us as a media partner, and we hope to come again same time next year. You rock! So I guess we did it. We lost our travel blogger conference virginity at TBE12 …. And liked it!
Grazia Mille.
Daniel Abrahams,
Co-Founder at MyTravelMoney.co.uk
The UK's Favourite Travel Money Comparison Site
If you'd like to reach out or talk more about this post, you can find me on twitter @dan_currency OR @mytravelmoneyuk