Top 5 'Off the Beaten Track' Wine Tours Around the World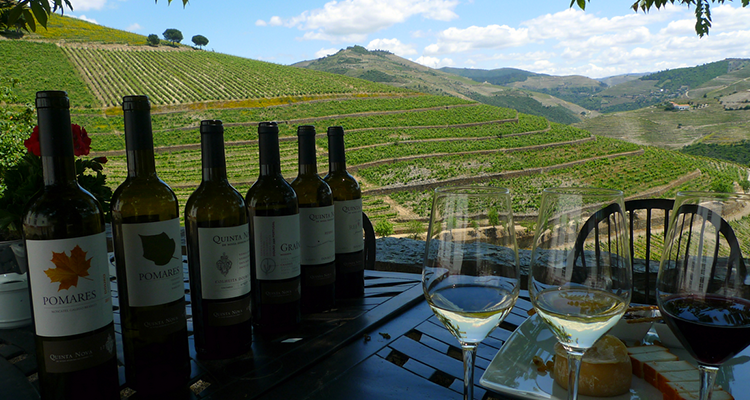 It's not just the usual culprits – France, Italy, Australia, South Africa – which produce quality grapes off the beaten track, there are a few other new contributors to the global wine industry so, with that in mind, forget everything you thought you knew about the world's best wine regions and check out our top five destinations:
1) Montserrat, Spain
Don't be fooled into thinking Sangria is the best the Med has to offer because Montserrat in the Costa Dorada region of Southern Spain stages some of the best wine tours around. Its mountain range undeniably beautiful, with wine caves you wouldn't believe – making the Catelonian parts of Spain worthy wine producers. But don't just take our word for it, plan a tour of the Torres Wine Cellars of Montserrat and you'll see what we mean.
2) Sremski Karlovski, Novi Sad, Serbia
Serbia doesn't usually spring to mind as one of the world's best wine producers – in fact a sharp intake of breath is more likely. But you would be surprised. The Baltic state's sandy soil is perfect for a number of grape varieties and one of its best wine producers can be found not far from the Hungarian border. On the banks of the Danube, between Budapest and Belgrade, you'll find one of the municipality of Novi Sad's most prolific wine producers – Dulka, in the town of Sremski Karlovski. The family-run business produces fine red and white wines, as well as Bermet, a herbal, tonic wine with a secret infusion of health boosting ingredients from the kitchen.
3) Dorking, Surrey Hills, England
The rolling hills of Surrey are, in fact, home to some of the most picturesque and productive vineyards in the UK. Denbies English Vineyard, for example, operates an 'Indoor Wine Experience' all year round. It even has an outdoor vineyard train which takes visitors on a grand tour of the award winning estate, which produces around 400,000 bottles of wine a year. Its sparkling rose and white wines are second to none and well worth the trip to see how they're made.
4) Nashik, India
Dubbed India's 'Napa Valley', Nashik has the perfect climate for producing fine wine. It has a cool, airy climate and its vineyards are surrounded by lush greenery, which lends itself well to quality wine production. In fact, the region is already fast becoming one of the continent's most popular wine tour destinations – in competition only with Bangalore, which produces internationally acclaimed wines from the Nandi Hills. Surprising, isn't it?
5) Upper Largo, Fife, Scotland
Equally surprising is Chateau Largo in the Kingdom of Fife, Scotland. It might not be at the touring stages yet, but this is definitely one to watch. The East Neuk family business has been earmarked as the first Scottish operation of its kind to produce true, quality Riesling-type wine. It actually attributes climate change to having the opportunity to produce white wine from one of the world's most notoriously wet, cold and windy locations.