Top 10 Wine Tour Blogs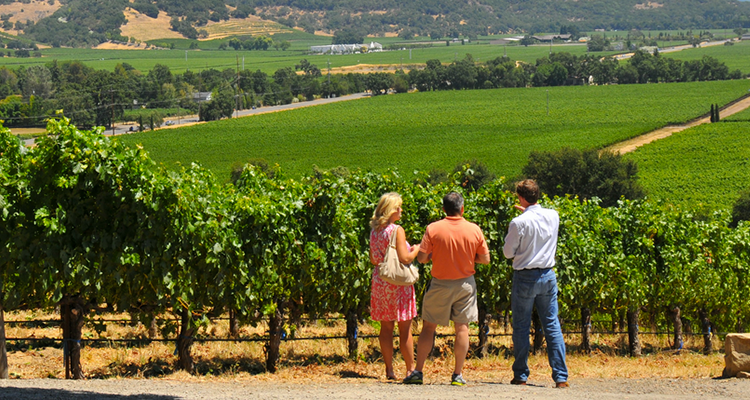 If you love wine, then you'll love this – it's our round-up of the Top 10 Wine Tour Blogs in our latest instalment of the MyTravelMoney.co.uk Travel Blog Awards.
Our congratulations go to The Wine Anorak, Tim Atkin and Majestic on being our respective Gold, Silver and Bronze winners in our juiciest category yet.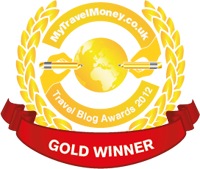 1) The Wine Anorak – found tweeting @jamiegoode
Prolific wine blogger Jamie Goode is also a well-known UK journalist and published author, whose Wine Travel category gives a great insight into where to find the best wines and wine tours. We're a bit sad that this section of what is a great blog hasn't been updated since 2010 but we hope Jamie's just off sampling more Reisling and gathering info for the next gripping instalment. The other parts of this blog are still very much active so we've no doubt that travel will make a come-back. In the meantime, we particularly like Jamie's video-captured tastings and musings on where to find the best vino in the UK. We'll be closely following in his footsteps, of course. Cheers to his Gold accomplishment!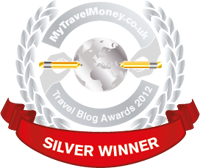 2) Tim Atkin – found tweeting @Timatkin
Journalist Tim is a Saturday Kitchen regular and an award winning Master of Wine. He poses questions like 'Is Argentina too reliant on Malbec?' and 'Is try before you buy the future of wine?' which we, of course, love. What we like most, however, is that you can search Tim's articles by wine variety and country to keep up-to-date with his experiences of wine touring and tasting around the world. The blog is one of the most visually pleasing sites we've come across when it comes to viticulture and, unlike many others, has stood the test of time. We've awarded Tom our Silver badge for his services to wine lovers everywhere.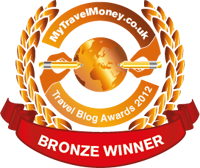 3) Grape to Glass: The Majestic Wine Blog – found tweeting @majesticwine
Majestic is indeed out to sell wine but the blog is fantastic. Follow these wine connoisseurs around the world as they sample what's good and what's not – stopping off at the likes of Longrono in Rioja Alto at the very heart of Rioja region. This is not only a lesson in wine, but a lesson in geography. If you like to know where your wine comes from, why it tastes so good and the processes involved, then this blog won't let you down. Therefore, it's our Bronze winner!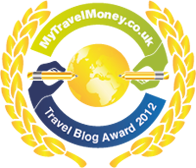 4) Smooth Red – found tweeting @Smooth_Red
Again, Smooth Red is selling something – wine tours to be exact. But dismiss the blog at your peril. Even if you're not embarking on a fully-paid wine tour, you'll love this guide to where to find the best wines in the world. It covers some of the globe's most famous wine regions, such as Bordeaux, the Rhone and Provence, and gives great insights into wine tasting weekends and self-drive holidays.
5) Wine Doctor – found tweeting @chris_kissack
Chris Kissack certainly knows his Claret from his Beaujolais and not only gives short tasting reports but features a number of guest bloggers equally as knowledgeable about viticulture. His blog is also a great place to find up-to-date news on the industry, including which estates have stopped producing, the growth of certain regions and reclassifications. This blog is for those who are really passionate about wine and probably already know their stuff.
6) Spittoon
This cheeky wine blog uses the strapline 'We spit so you can swallow', which we love. We think it's a clever little line and weren't disappointed with the content either. The site covers all manner of indulgent stuff, including wine, food, travel and photography and we particularly appreciate its vineyard visit accounts. The writing is witty, the content clean and fresh and, complete with wine notes and tasting reports, we think it's the perfect read to consume of an evening – with a drop of red, of course.
7) The Wine Sleuth – found tweeting @thewinesleuth
Denise Madrana is a Californian in London, blogging, passionately, about wine – albeit more microblogging these days. Denise is pretty prolific on Twitter so we hope she continues to update the blog, which has fallen by the wayside a little. It would be a shame to lose this blog to the past altogether as it's such a great read and very well put together. It's contemporary, fair and, most of all, fun – which is why it's included as one of our finalists and we're sure Denise will get back on track when she realises she has another crowd of avid fans.
8) Wine Travel Guides Blog
This simple blog has won a string of awards – not least from the Born Digital Wine Awards, which not only named Wine Travel Guides as its 1st runner up in the Best Wine Tourism Feature category this year but its Tourism Winner for blogger Wink Lorch's piece on Wine Days Out in the French Alps. It's a particularly good pit-stop to make if you're considering booking a wine tour in Europe as it investigates nearby places to stay and things to bear in mind. It's certainly a great blog to bookmark.
9) Clueless About Wine
Blogger Charlie has progressed from being clueless about wine to a full-on, authoritative enthusiast who hopes to help his readers grow in a similar fashion. His blog is a bit quirky, to say the least, and we're intrigued by his period attire in the profile photo. He approaches the subject philosophically and with great honesty and we'd have no qualms about picking up a bottle he's pegged as a good 'un. His blog is more wine than travel but the majority of bottles have been consumed in the UK – a great destination in itself.
10) Wines, villages and terroirs of Alsace
This blog is, unsurprisingly, devoted to the wines of Alsace – documenting the region's charming white wines, some of which are the best in the world. It reveals the history of the area, a vintage chart, guide to wines of the week and top travel tips like on how to get around Alsace by bicycle. It's ideal for real wine enthusiasts who want to know more about the terroir, different types of grape and their qualities and the best wine-producing villages. We couldn't be prouder to have it as one of our finalists.
Congratulations to all our winners and finalists, who are welcome to download their badges of honour here.