Dream trips on a gypsy budget – it's all part of the service from DJ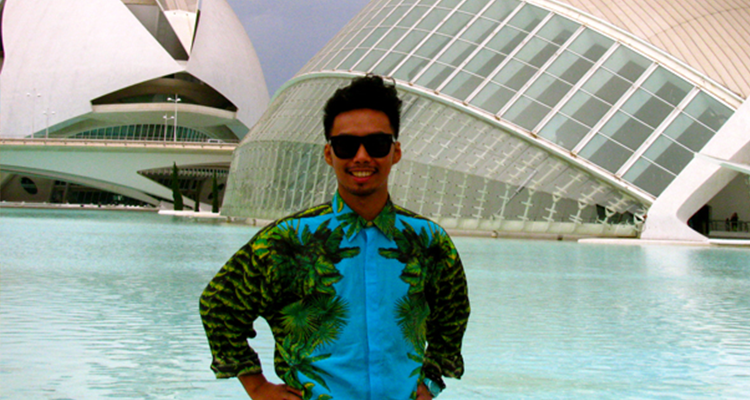 Meet DJ Yabis – a gypsetter who lives in a different country every few years and helps people live the jetset lifestyle on a gypsy budget.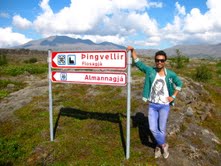 His Dream Euro Trip blog was listed as one of MyTravelMoney.co.uk's Top 10 European Travel Blogs and here he reveals what makes his blog one to watch.
We asked DJ the following questions and these were his responses…
1) How does it feel to be a MyTravelMoney.co.uk finalist?
It always feels amazing to be recognised so I'm very happy to be part of the Top 10 European Travel Blogs. I'm really competitive, though, so next time I'm aiming for the gold badge!
2) Have you won any other awards?
I just launched my travel blog in June so it's barely three months old but I did win a Business Transformation competition in Financial Independent Monthly for which I was awarded a cash prize. Now I've landed this honour from MyTravelMoney.co.uk – which is great, especially for a new up-and-coming blog. It's great to be recognised already for all the hard work I have put in and I'm not sure many travel blogs could claim to have won awards and recognition in such a short time.
3) Can you explain how the Dream Euro Trip blog came about?
Well, I'm no stranger to travelling and I've always wanted to write my own travel blog so I decided to create one! Although I do travel all over the world, I didn't really want to create another round-the-world-trip blog so I've focused on European travel instead. It makes sense since I've mostly been travelling in the continent since 2009.
4) Do you do all the blogging?
Yes and I'm open to guest posting as well.
5) What makes Dream Euro Trip stand out above the rest?
Mine is the only travel website featuring a free online EuroTrip budget calculator. It helps people to plan and budget their euro trips so it's more than just a travel blog in which I talk about my travels. When I do talk about my own travels, however, I cover a lot of interesting and alternative things to see and do in Europe besides all the usual stuff.
6) What are your future plans for the blog?
Ultimately, I plan to dominate the niche and host the best website for euro tripping. But, in the meantime, I plan to offer a unique service to my readers as I see a trend in the problems they email to me. I hope to help solve this problem and help people achieve their dream euro trips. I'm currently working on it and hope to launch it by this October – so watch this space, readers!
7) What are the main challenges you face in the industry?
Because I'm new to blogging and not that technical, I think the main challenges are how to create a beautiful website and how to differentiate it from the rest. It also takes a lot of hard work to network and market your business.
8) What do you enjoy blogging about the most and why?
I get to meet a lot of interesting people and I feel very happy when I'm able to help other travellers. Plus I get press passes every now and then so that's cool!
9) What excites you about the blog?
The possibilities!
10) What's your best piece of advice to anyone looking for a career as a travel blogger?
Offer people value and be yourself.
DJ Yabis has travelled to more than 90 different European cities, as well as the Americas, and has spent time backpacking around South East Asia.
He helps others plan, budget and live their dream backpacking around Europe via his first-hand expert advice and unconventional ideas for travelling around the continent.